'Black Feminist Visions' celebrates new narratives for the portrayal of the Black femme body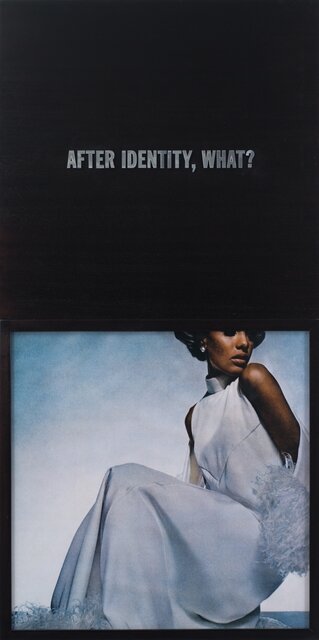 Subject Matters: Black Feminist Visions, on view online at Artsy explores the representation of the Black femme bodies with an important question at its core: how one can show care to the Black body? The works on view include paintings and prints by 12 of the most leading Black identifying artists including Wangechi Mutu, Julie Mehretu, Betye Saar, Deana Lawson, Tschabalala Self, Lina Iris Viktor, Jacob Lawrence, El Anatsui, Kara Walker, Lavar Munroe, Megan Gabrielle Harris, Chukwudubem Ukaigwe, and Rico Gatson.
Though a departure from Isis Davis-Marks' writing and artistic practice, the theme of the exhibition has long been on the curator's mind. When approached by Artsy, Davis-Marks responded to the opportunity with care and women empowerment in mind; considering Women's History month when the show opened - all while thinking of formal concepts to have the art fitting amongst one another. Spanning from color story to composition, the curator was attracted to works with warmer color palettes, pops of blue and green.
"I was drawn to Megan Gabrielle Harris' Flight, with the pink moon and cool colors in the foreground versus the warmer colors in the background. I thought that that went well with Adrienne Elise Tarver's work, because that one is a bunch of green" said the curator.
While striving to place each work into themes of the Black femme body - how the composition, figuration, and abstraction of all the artworks would come together to create the visual narrative was important for the curator.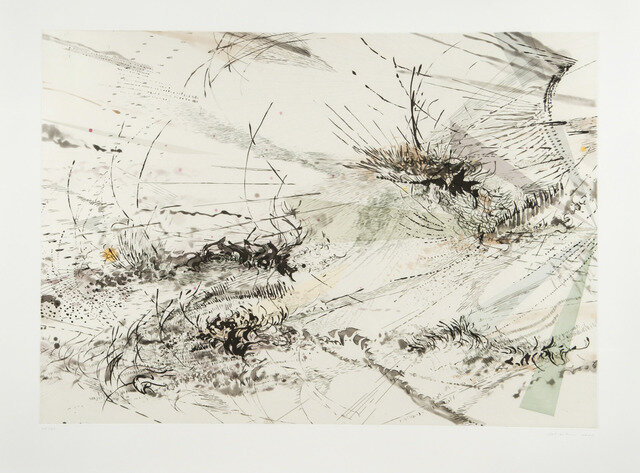 The exhibition acknowledges Black women representing caregivers, mothers, and essential workers, through the lens of the pandemic, leaving room for one to reflect. How are they related? What are they feeling? How do we liberate Black femme bodies from old narratives that often associated with systemic racism? It's there more depths to the powers and portrayals of a femme body?
Generational traumas are being understood and more so, being explored through important dialogue such as the women's sensibility in relation to representation. Parallel to this, Subject Matters: Black Feminist Visions comes at a timely moment to show how trauma is represented in the narrative of the female Black body. The bold, striking pose of the bend over female and bold red tones of Brittney Leeanne Williams' work immediately invoke a sense of exhaustion and tiredness in its posed nature - immediately next to it is Elizabeth Catlett's Survivor. The pensive look on the female face almost asks the viewer what has this woman been through and what has she seen?
When reflecting upon the figure's expression, Davis-Marks explained, "I was also thinking about trauma and violence, especially against Black trans women. People who are forced to stay at home, who can't move out who might be in hostile environments. People who might be victims of intimate partner violence, or survivors, rather of intimate partner violence. I think that's the thing we're thinking a lot about, especially with what came out with FKA twigs." The singer and artist has recently opened about past abusive relationships and the need to bring conversations about domestic partner abuse to the forefront.
The exhibition's curatorial text expands on women supporting and caring for one another. Another aspect of this is motherhood as a form of female support. Davis-Mark's explores the concept of motherhood in Black culture:
"If you think about feminist critique sometimes, or second wave feminism, and how it's not really applicable to a lot of things that Black women go through - for example, even concepts of women staying at home raising children - that's not really applicable to a lot of Black women. I feel like Black women have been sort of forced to do a lot of domestic work outside the house for a long time. So, a lot of those critiques don't necessarily apply. Now specially to think about how a lot of people are still having to work outside the home and can't necessarily quarantine. And obviously, not all, women are going to be mothers or, go through the same experiences but this show highlights all different aspects of the femme bodies."
There are so many layers to explore in this exhibition from female empowerment and embodiment to care and nurture of oneself. For the curator, there is inspiration in how the Black female body will be represented, as she was "thinking about the relationships between women, because trauma is part of the story, but I don't want to show that as the only part of the story. And that is also why I included Deanna Lawson, Communion, because I also wanted to highlight relationships between women." Communion shows community and coming together.
Struck by the exaggerated depictions of Tschabalala Self's female form, Orupabo's Labour II, now is no better of a time to retreat from typical narratives and celebrate the liberation of all female and non-conforming bodies.
Subject Matters: Black Feminist Visions is on view digitally on Artsy.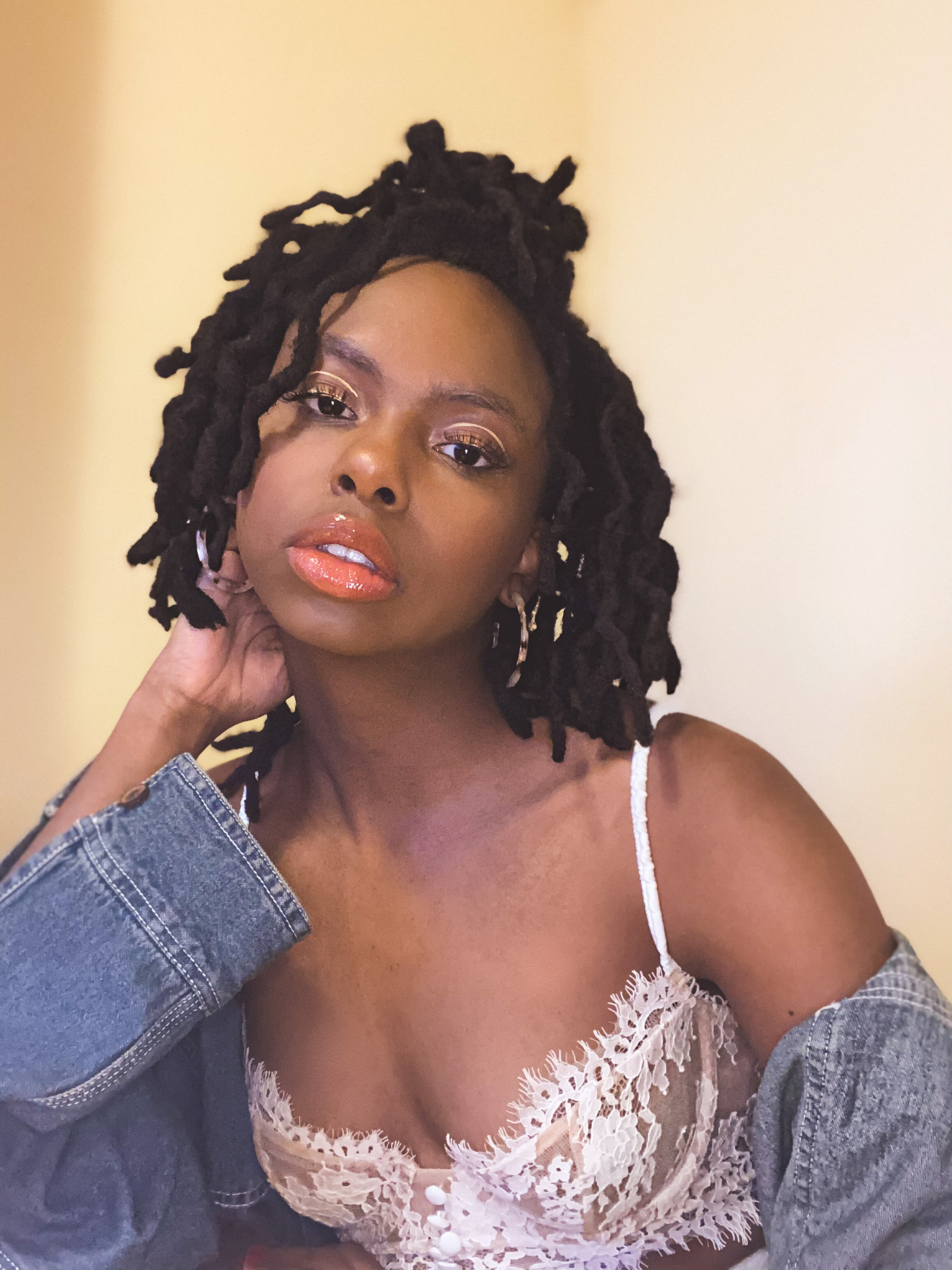 Isis Davis-Marks (b.1997) is a multidisciplinary artist and writer based in New York City. Her artwork has been exhibited at the Yale School of Art and La Loma Projects gallery, and she regularly contributes illustrations to the Rumpus.
Her writing has been published in Artsy, smithsonianmag.com, Elephant magazine, Widewalls, King Kong Garçon, the Columbia Journal, and elsewhere. She has been making art for as long as she can remember. Through the use of painting, drawing, text, and fabric, Isis explores different materials in order to tell stories about identity, everyday moments, femininity, race and class.