Gianna Reisen's Play Time at the NYCB Dons A Spectacle Production with Solange Knowles and Alejandro Palomo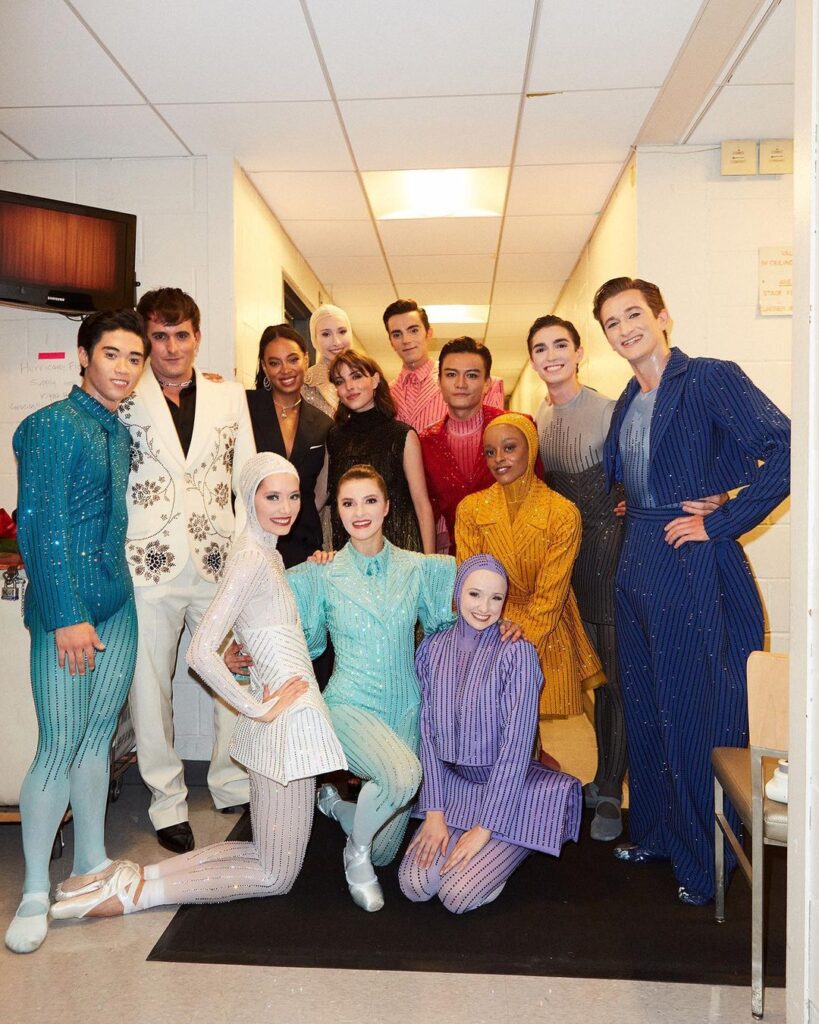 The Fall Fashion Gala, which is said to have raised $3.4 million, brought a fantastic collaboration between choreographer and dancer Gianna Reisen, Grammy-winning singer, songwriter, and visual artist Solange Knowles, and fashion designer Alejandro Gómez Palomo for the world premiere of the original score "Play Time" at the New York City Ballet.
The gala, held at the Lincoln Center, honored Sarah Jessica Parker, the vice chair of the New York City Ballet Board of Directors, and combined dance and fashion. The night also included excerpts from George Balanchine's Symphony in C from 1947, a live performance of Justin Peck's "Solo," and a world premiere dance by Kyle Abraham.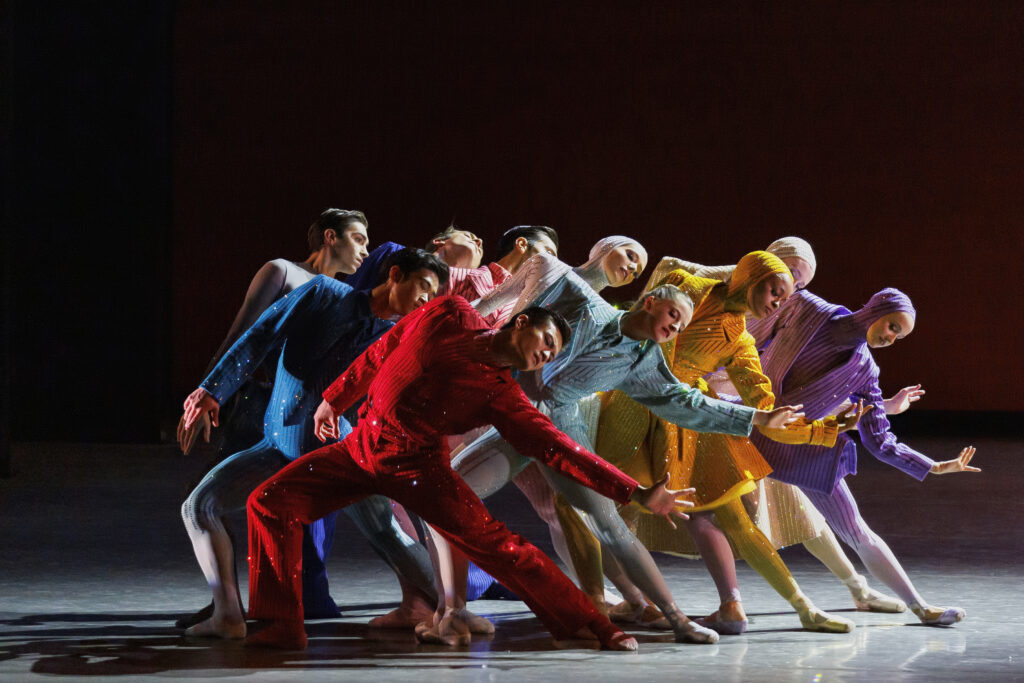 As the first black woman to compose a score for the New York City Ballet, Knowles sets a new milestone. She was introduced to the designer Alejandro and choreographer Reisen by the artistic directors of the New York City Ballet, Jonathan Stafford and Wendy Whelan.
According to Reisen, Knowles has a natural ability to create the sounds she enjoys, and she also relates with her desire to take part in a jazzier and more theatrical production. Reisen adds of the multi-hyphenate entertainer's passion for the project, for which they developed a strategy and had numerous discussions, "I would say things like, "I know I want a moodier, 1-2 minute solo that is piano heavy", and I would let her translate that anyway she saw fit."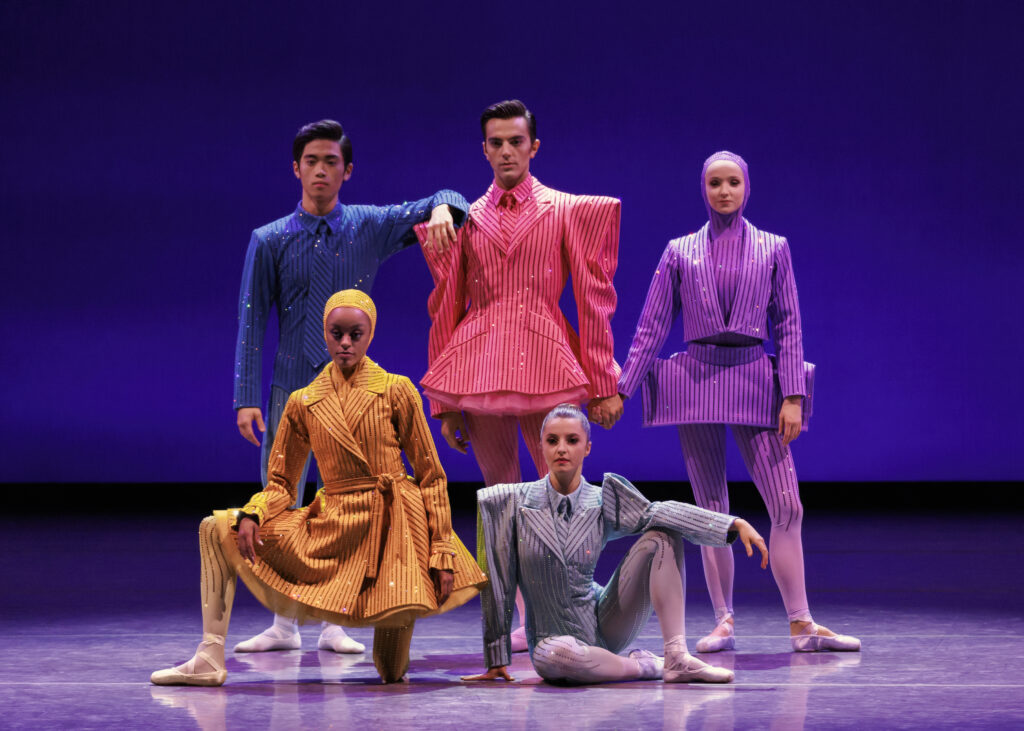 Knowles' jazz-influenced piece "Villanelle for Times," which was composed to accompany Play Time, marked her first time writing music for a ballet company. With Knowles' chamber ensemble composition, Reisen created her third piece for New York City Ballet and the ballet company's first commission from a black female composer.
Given that it has been five years since her last commission, Reisen finds the Play Time premiere to be particularly exciting and special. The dance prodigy has grown as a creator throughout this time and discovered a stronger, more complex choreographic voice that she was eager to express.
"Play Time," set to an original score, as being very different from anything she has ever done before. Reisen was hired to create an original piece for the New York City Ballet's Fall Fashion Gala in 2017, making her the youngest choreographer to ever contribute a ballet to the illustrious repertoire of the NYCB. Over the years, the choreographer's work has included solo piano, string quartets, chamber music, and more. Gianna explains that she really wanted to challenge herself to use more of the orchestra and explore percussion along with fast rhythmic changes for the "Play Time" composition.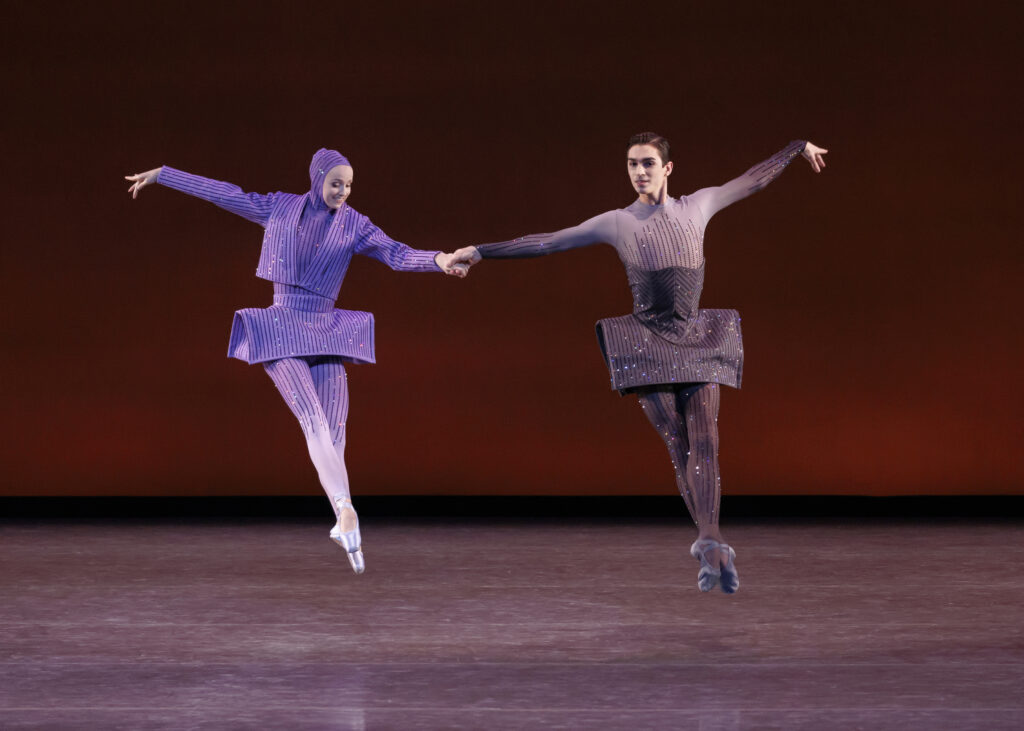 In addition, Reisen worked closely on "Play Time" with Spanish menswear designer Alejandro Gómez Palomo, whose genderless, deconstructed suit designs served as inspiration. Reisen and Palomo made the decision to cover each pinstripe in Swarovski crystals, using about 800,000 stones in total, to increase the opulence. As costuming is such a crucial component of the event, Reisen says she enjoys being deeply involved in every stage of the process.
Though this isn't her first rodeo. Reisen has created three pieces just for the New York City Ballet's annual Fall Fashion Gala. Her first project with the NYCB in 2017 involved a partnership with Virgil Abloh, who created costumes for her performance piece "Composer's Holiday." She collaborated with Alberta Ferretti in 2018 to create the costumes for her ballet "Judah," which had its world premiere at the New York City Fall Gala.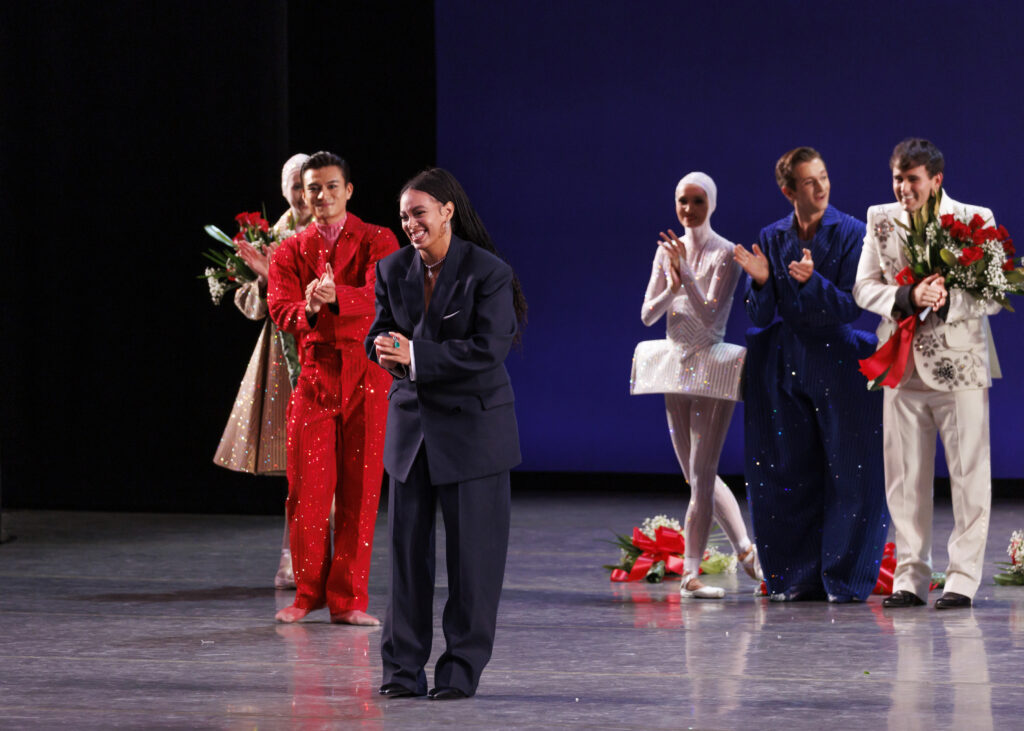 The 23-year-old choreographer thinks that merging the worlds of ballet and high couture is always a lovely challenge. Gianna spent three weeks in the studio with the dancers choreographing "Play Time" after developing the piece and working with Solange and Alejandro during the summer. Following this, there was a week of dress rehearsals, stage rehearsals, lighting setup, and wardrobe finalization before the premiere, bringing the total duration to nearly a month.
The School of American Ballet graduate choreographer currently intends to occupy her time with smaller side projects, while also being interested in working on a number of movies in order to revitalize her creative spirit. In the spring, she will also create a new piece for Indian University students in New York. "It always excites me to work with students!" she reveals.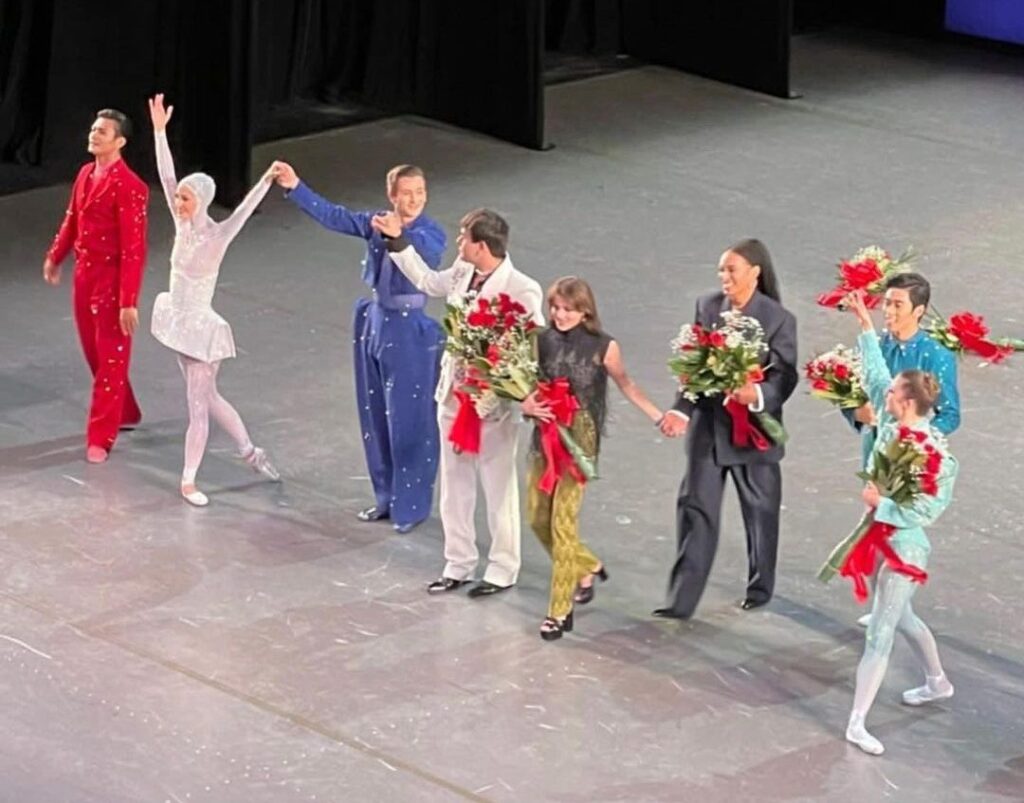 The Play Time premier was extremely exhilarating for me. It still feels strange to say this is my third work for the company. This one was particularly special because I have had nearly five years (since my last commission) to mature as a creator and find a stronger, more nuanced choreographic voice. I was just really excited to come back and share that! Of course, the amazing collaborators I had on my team added even more magic to the night's overall success.
This is my first work set to an original score, which in itself is so different from anything I've experienced in the past. The process of working with a composer is so unique and I am so blessed to have had the opportunity to do so. I've been really attached to chamber music, string quartets, and solo piano over the years. I really wanted to push myself to use more of the orchestra and experiment with percussion along with sharp rhythmic changes.
Solange and I were introduced to each other through the artistic directors of NYCB, Jonathan Stafford and Wendy Whelan. She was really interested in composing for a project in Lincoln Center and they thought we would make a great collaboration! We connected immediately and found we have very similar ways of approaching our art.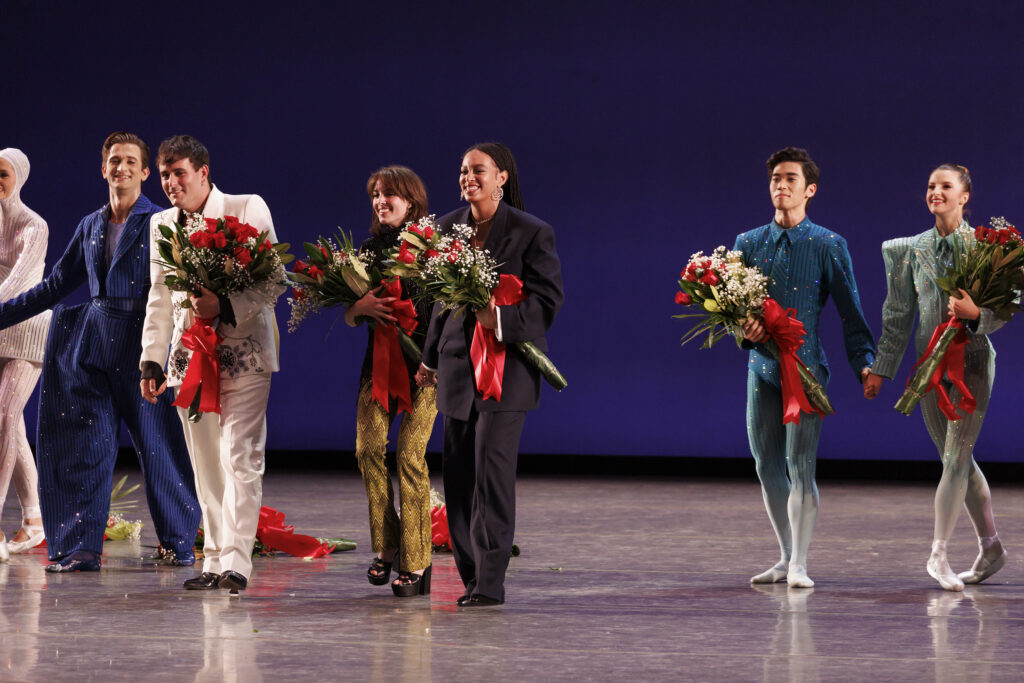 I really wanted to give Solange as much artistic freedom as possible, though we definitely had a game plan and had many discussions about the world we were trying to build, sonically. I expressed my interest in doing something a bit more theatrical/jazzier, which she was excited about as well! I would say things like, "I know I want a moodier, 1-2 minute solo that is piano heavy," and would let her translate that how she saw fit. I'd give small notes, but I was very lucky to have someone that could just naturally produce sounds that I loved and that resonated with my vision.
Very involved. If not zooming with Alejandro in Spain, I'd bounce back and forth with Marc Happel, the director of the NYCB costume shop, in regards to direction and which design would be worn by each dancer. The Swarovski crystal collaboration was Alejandro's exciting vision, so we pitched the idea to their team and went through an intricate estimation process of how many crystals were necessary to make the 10 silhouettes a reality (about 800,000.) Later in the process, Alejandro made several visits to the shop and we did 2 or 3 rounds of fittings. I like to be heavily involved in each step of the costuming process as it's such an integral part of the event.
The fashion element is something I've become very familiar with. All three of my commissions for NYCB have been for their annual Fall Fashion Gala. My first work for the company was costumed by Virgil Abloh and I worked with Alberta Ferretti the following year. It is always a beautiful challenge to meld the ballet and high-fashion world.
I had been brainstorming about the piece and working with Solange and Alejandro over the summer, but I was given about three weeks in the studio with the dancers to choreograph the piece. Then, one week of stage rehearsals, setting lighting, finalizing costumes, dress rehearsals which leads to the premier. About a month in total.
I will fill my time now with smaller, passion projects' I'm interested in working on a couple films to creatively regenerate. In the spring I'll be creating a new work for the students of IU. It always excites me to work with students!