A Tribute to Virgil Abloh Through Music and Art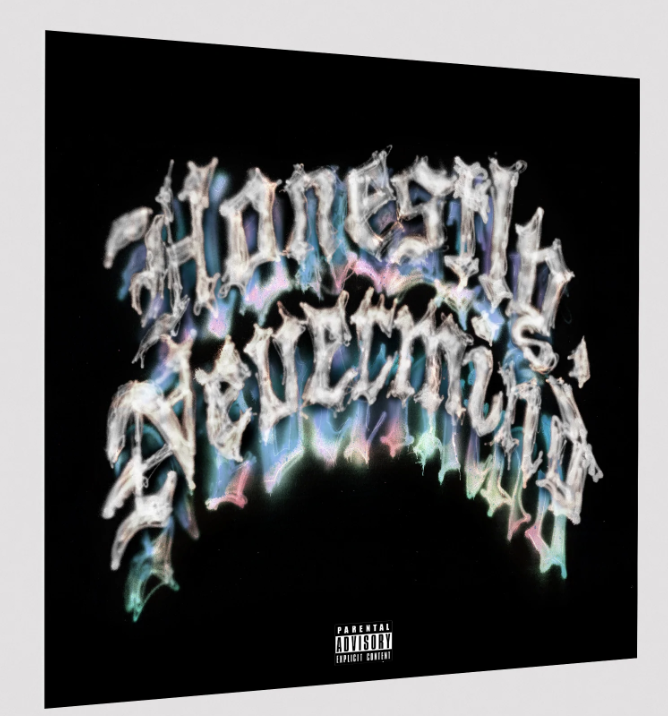 Last November, at the sudden passing of designer Virgil Abloh, Louis Vuitton presented a commemorative showcase of some of the designer's final creations and the Spring-Summer 2022 Collection in Miami. The show included a video written in what feels like a love letter from Abloh himself, concluding with a heartwarming message, "life is so short you can't even waste a day subscribing to what someone else thinks you can do versus knowing what you can do," as bright fireworks lit up the night sky.
Since then, many creatives have followed suit. This June, Drake's unexpected seventh solo album, Honestly, Nevermind, was released, and many fans weren't too persuaded by the lover boy's new sound. The album, a stylistic 180 from his past studio albums, features 53 minutes of house and Baltimore club music in dedication to Abloh's DJ career. In the album's description via Apple Music, Drake closes the poetic dedication to the dance album he made in memory of the late visionary designer and artist with an all-caps "DEDICATED TO OUR BROTHER V."
Despite the album debuting at number one on the US Billboard 200, it was met with mixed critical reviews. Drake however pushed the album's theme in response to an Instagram story video post where he says. "It's all good if you don't get it yet. It's all good. We wait for you to catch up" It's also hard to tell whether fans were aware this album had many dance elements in homage to Abloh's DJ background.
The influence of Virgil Abloh has gained institutional recognition.
The traveling exhibition, developed by the Museum of Contemporary Art Chicago and curated by the High, includes objects from Virgil's archive never before seen by the public and explores some of his lesser-known talents. The show introduces Abloh's architectural background, through sculpture, and made conscious of the cultural impact he left behind as space "to counter the historical lack of space afforded to Black artists and Black people in cultural institutions".
Viewers are welcomed into the Brooklyn Museum by a flag that reads, "Question Everything," followed by a plethora of the late fashion designer's works of art and clothing. The exhibit chronologically follows Virgil Abloh's varied career from screen-printed sweatshirts to the full look of the most recent Louis Vuitton Seasons in a less obvious way.
The exhibition is divided into sections with in-depth displays of architecture, music, design, and fashion items, ranging from Pyrex Vision, Virgil Abloh's first fashion company, to more recent pieces from OffWhite, which was founded in 2013. Since there is no signage accompanying the pieces on display, unlike in typical exhibitions, Abloh invites viewers to be "tourists/purists," a recurring viewpoint in his design process.
Nothing is more appealing though than the instructions to have the museum guides all wear Off-White Nikes Air Force One (Low) as a mandatory request by the artist.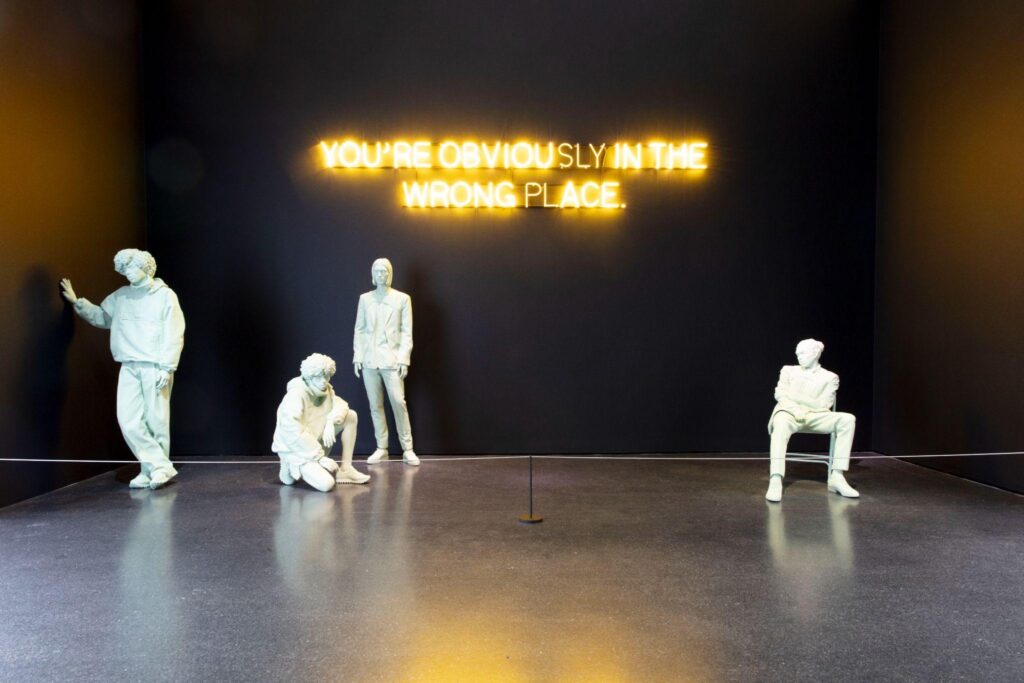 The Social Sculpture, a sizable wooden house in the exhibit center created by Abloh as a creative space for artists to collaborate and learn from more experienced creatives across all industries, is a standout addition to the exhibition. According to the sign at the sculpture's entrance, "Abloh considered the sculpture a representation of Black space, a living monument that holds the potential, through the exchange of ideas, to inspire the creation of more Black space."
The emphasis on dialogue that Abloh establishes throughout the exhibition is achieved through his inventive use of language and quotation marks, which transforms the things he designs and the people who wear his clothing into "figures of speech."
Following his exquisite and distinctive artistic touch, Virgil Abloh's designs and inspiration will always be a force to be reckoned with in the art and fashion industries. The Ghanaian-American visionary continues to motivate modern artists by elevating Black voices and displaying Black talent and achievement through his classic art and youth culture-focused work. We will always remember Abloh's commitment to accessibility, inclusion, and community development.