A Painting by Hiba Schahbaz, Organized by Hilde Lynn Helphenstein & MATCHESFASHION Makes its Way to a Museum Collection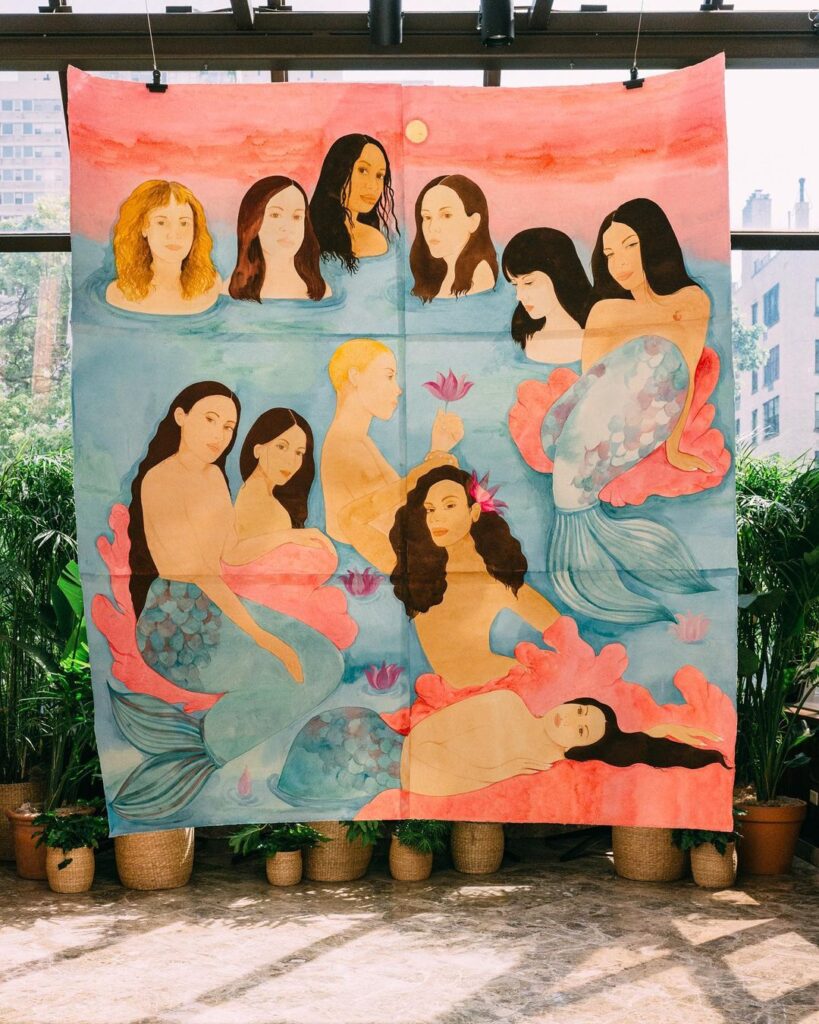 Women have been quietly dominating the art market in recent years. With this not so sudden realization, Hilde Lynn Helphenstein who runs the famed art world's meme-filled account @jerrygogosian teamed up with MATCHESFASHION to commission Harbor, a figurative painting that shows 11 of today's most notable female artists. Artists such as Dominique Fung, Gisela McDaniel, Emma Stern, Avery Wheless, Kennedy Yanko, Hilary Pecis, Max Colby, Tschabalala Self, Jenna Gribbon, Emily Mae Smith, and Z Tye Richardson are recognized.
The painting which premiered at the MATCHESFASHION New York City townhouse during frieze will make its way into a museum as intended. "Placing this work in a museum has always been part of the concept behind creating the work. It was time to document this movement and the women involved" affirms Helphenstein. The exact museum will be announced at a later time.
So why 11, you ask? Well simply because they were on deadline and it would take days to highlight all-woman talents making their way to top dollar success.
Helphenstein, in collaboration with MATCHESFASHION, highlights the beauty that modern women artists present in their work. As more women are being taken seriously (than ever before), a demand to add their work into museums and personal collections is high and Harbor is an acclamation to that.
Painted by the very talented Hiba Schahbaz, a Pakistani-born painter, Harbor symbolically overturns societal conventions and places women at the center of contemporary art. The portrait depicts each woman in her own significant space but simultaneously sharing a language that spans the evolution of women artists and their sensibilities.
Schahbaz, who typically works with paper, black tea, and water-based pigments, uses an ancient Indo-Persian painting technique to bring the painting to light gently and methodically. She focuses on presenting women's bodies in a self-portraiture style, giving herself and other women a platform to speak about their experiences and reclaim their history. During the three weeks it took Schahbaz to create the painting, she carefully considered each motif and the method she would choose to portray each artist.
Women, says Helphenstein, have the ability to articulate soaring aspirations and significant ideas for the safe passage of our species on Earth in a concise manner.