Arshile Gorky's Painting Resurfaces, 70 Years Later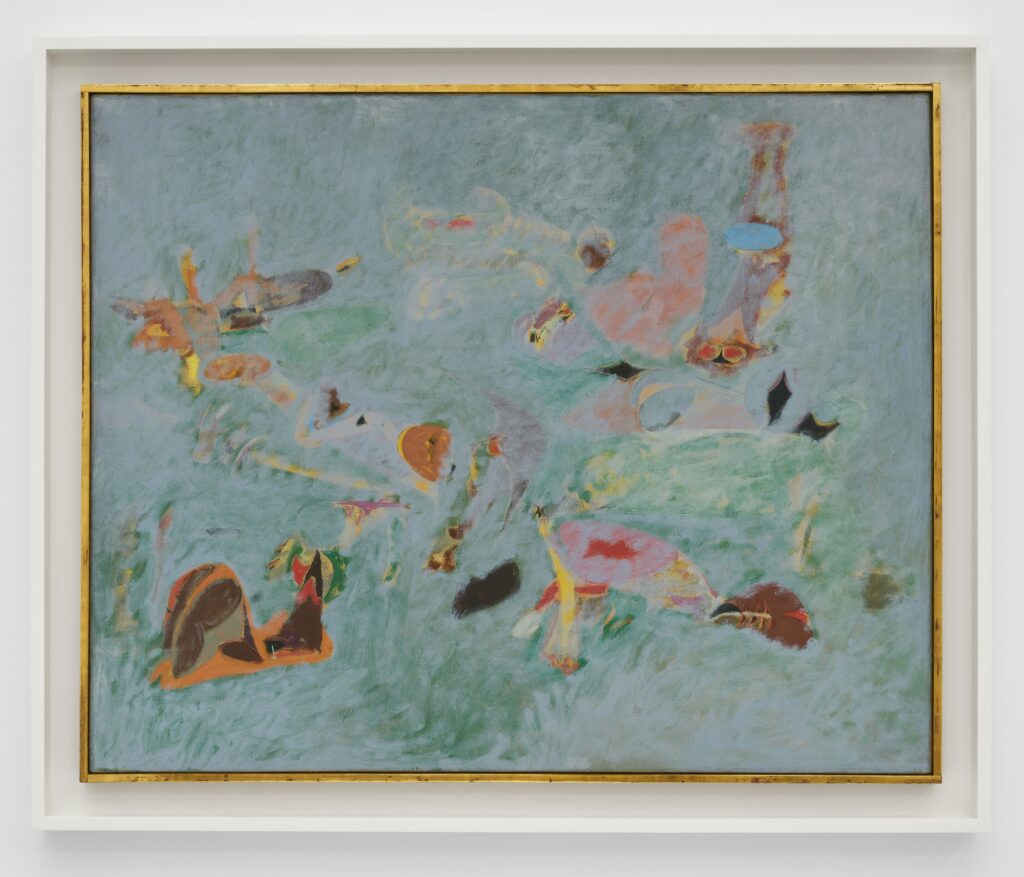 In 2020, during the restoration and study for abstract expressionist painter Arshile Gorky's catalogue raisonné, his painting 'Untitled (Virginia Summer)' was discovered beneath 'The Limit' fastened to the original stretcher used when the artwork was completed in 1947. The painting, which has been hidden for almost 70 years, is as rich and colorful as it was initially produced, and for the first time, both artworks are on view together at the 'Beyond The Limit' exhibition at New York's Hauser & Wirth. The never-before-seen artwork is set to travel to the gallery's Zurich outpost in February next year, marking its debut in Europe.
The newly unearthed piece indicates biomorphic shapes and individuals that float in and out of a bright environment with a mysterious beauty, with green vegetation swathed hidden inside a sea of overcast blue. Here, viewers can see Gorky's signature animalistic creatures, with bulbous red and yellow eyes and multicolored body parts. Managing Director of the Arshile Gorky Foundation Parker Field expressed, "the discovery felt like we had uncovered a missing piece of his oeuvre. And then returned an ineffable awe, because over 70 years after Gorky's death, it is very rare to see such a dazzling, bright painting. Gorky, the enigma, continues to surprise us."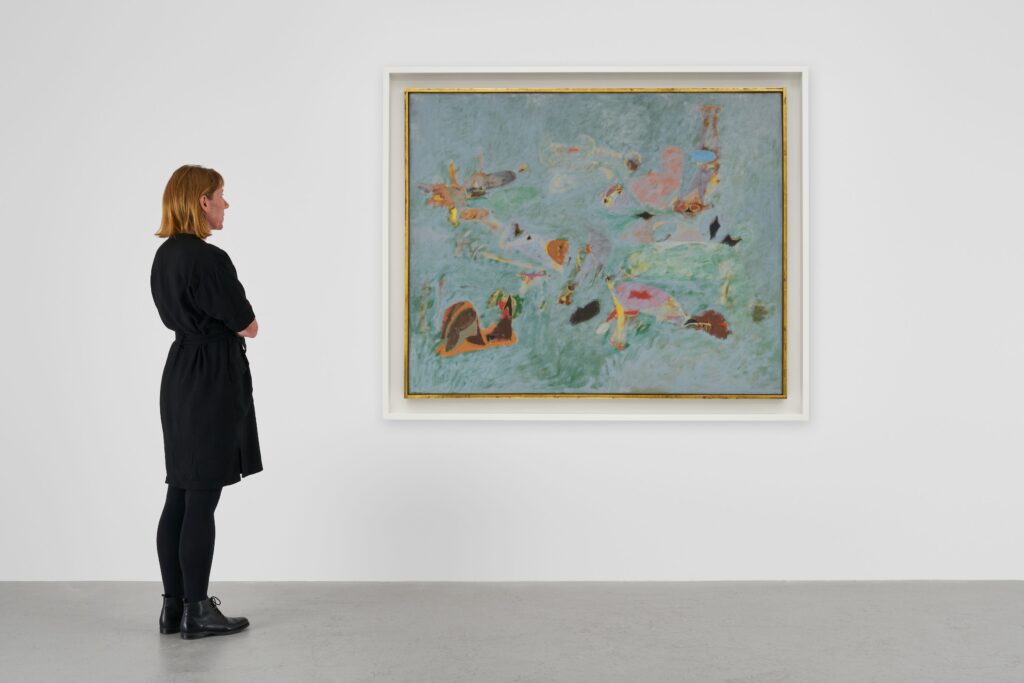 A significant influence in the abstract expressionism movement, Arshile Gorky was born in c.1904 in Khorkom, Van, Ottoman Empire (modern-day Turkey) as an ethnic Armenian. He rose to prominence as a major artist after a decade of working in New York with works infused with childhood recollections, mature anxieties and desires, and the reality of his environments.
'Untitled (Virginia Summer)' mixes movement and fluidity with personal memories of his visits to Crooked Run Farm. In the 1940s, his wife's parents owned the Virginia homestead where Gorky was enamored with his idyllic surroundings and created a slew of 'en plein air' drawings. By using automatic sketching and free association, he was able to record his primary responses to the dynamics of the natural world he encountered there. Gorky's tremendous uniqueness and ingenuity are exemplified in 'Untitled (Virginia Summer)', and now regarded as one of the artist's most poignant works.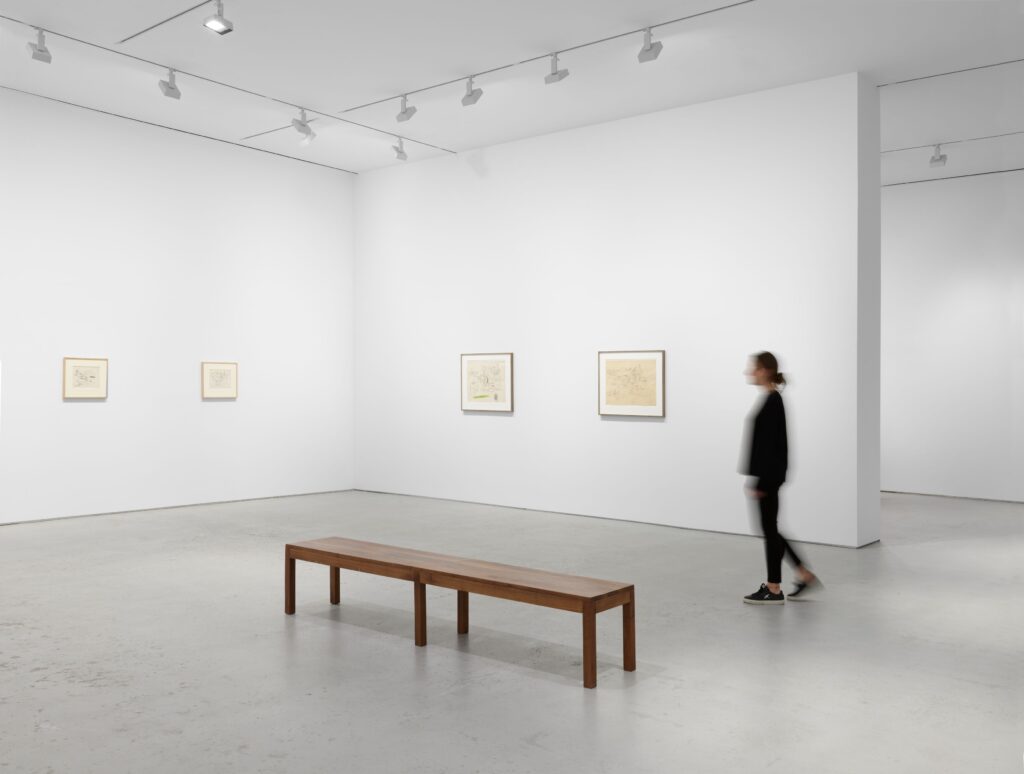 Parker continues, "the discovery of this painting reminds us that with Gorky, who was very intentional and methodical, one must always look closely. As the second discovery of a painting hidden beneath a work from 1947, it also emphasizes the importance of that year for the artist. Gorky's use of combined pictures in this way, his economization of materials, his negotiation between drawing and painting, his sensitive palettes, all seem to come to an apotheosis around 1946-47. The catalogue raisonnè, as the first definitive record of Gorky's output, tells us that Gorky made considerably more drawings in 1946 and paintings in 1947 than in any other years of his career. Moving forward, we will pay special attention to his paintings from these two remarkable years - what would end up being the last complete years of the artist's life."
The first edition of the Arshile Gorky Catalogue Raisonné is available to read, online free of charge, in which "Untitled (Virginia Summer)" is included, and documented by a high-res color image.
Arshile Gorky: Beyond The Limit is on view until Thursday, December 23, and features six drawing works closely linked to the freshly found composition; and a book by Hauser & Wirth Publishers. The exhibition is accompanied by a new film produced by Cosima Spender, Gorky's award-winning granddaughter, and director Valerio Bonelli.