Arielle de Pinto's Visceral Methods to Repelling Electromagnetic Frequencies at L'INCONNUE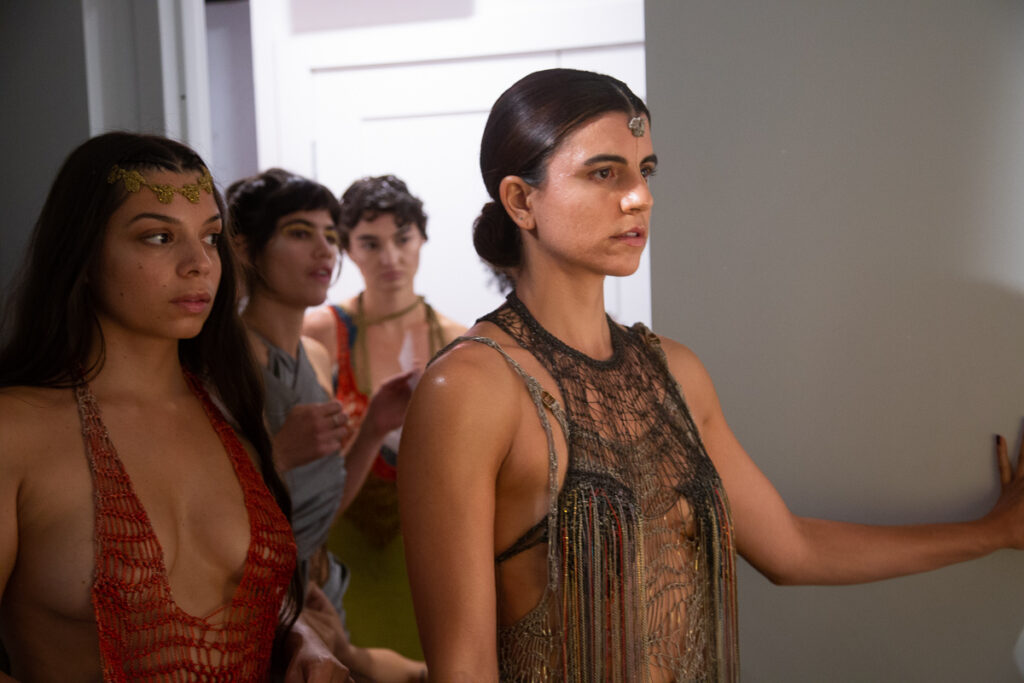 Following a journey through deep subconsciousness and understanding energetic output, Arielle de Pinto dedicates her latest collection of hand-crocheted chain garments to repelling EMF (Electromagnetic Frequencies) from one's body. On view at L'INCONNUE Gallery, Vow Break celebrates a homecoming in some way, pulling viewers to reflect on their surroundings and the effects of electronic signals we're all exposed to daily.
Re-using materials, Pinto combines silver fibers woven into clothing to prevent electromagnetic waves from entering our body tissues, specifically wearable metal coils serving as armor against radio waves, microwaves, magnetic, and electrical charges. The artist explains, "in fashion, there is increasing awareness about sustainable sourcing, human rights, the many implications of toxic waste products being put into the environment by the apparel industry. We are motivated by what we see - we see a plastic island, the impact of an oil spill, and the climate issues. With EMFs, we do not see them at all, but it is just as important of an environmental and health issue which inspired the collection made to block such frequencies."
While there is limited research on the effects of electronics, many suggest that new radiation in high-speed networks like 5G can have high risks of genetic damage, among many other theories. When asked why such discussions have influenced her latest collection, she expressed, "at this particular moment in our civilization, we have the strongest manufactured EMF-emitting devices to date. They are increasing in strength exponentially in our homes and outside - in New York City, specifically where towers are mounted on almost every corner. I moved into a new apartment with four 5-G towers directly across the street. Once I realized this, I got a meter and started researching the severity of the risks of high EMF exposure and then figured out how to mitigate it. This is inescapable, especially if you live in an urban area - there is so much put into our atmosphere that we don't know about."
The opening celebration and collection debut entailed models wearing the garments and reciting a vow break formula, which was a first for the gallery, making one year since moving from Montreal to New York City. Founder and Director of L'INCONNUE, who also participated in the recital or what seemed like a ceremony, Leila Greiche expressed, "the opening was an intimate performance to debut Arielle's new collection. Each of the models armored in the collection (including myself) selected a personalized vow to break. One by one we each declared them aloud null and void to a group of spectators. Upon the final vow's diffusion, in a procession, we led the audience outside to a fire, where we burned our vows alongside an offering of dried flowers. The attendees were offered to follow suit. The ritual opened the door to a liberated vowless future."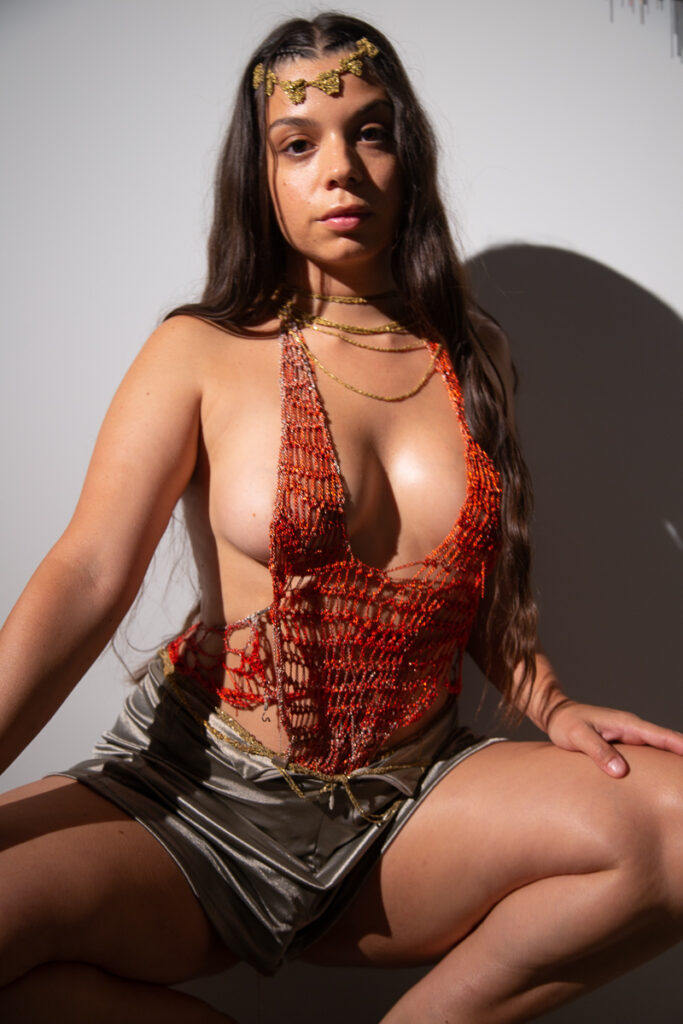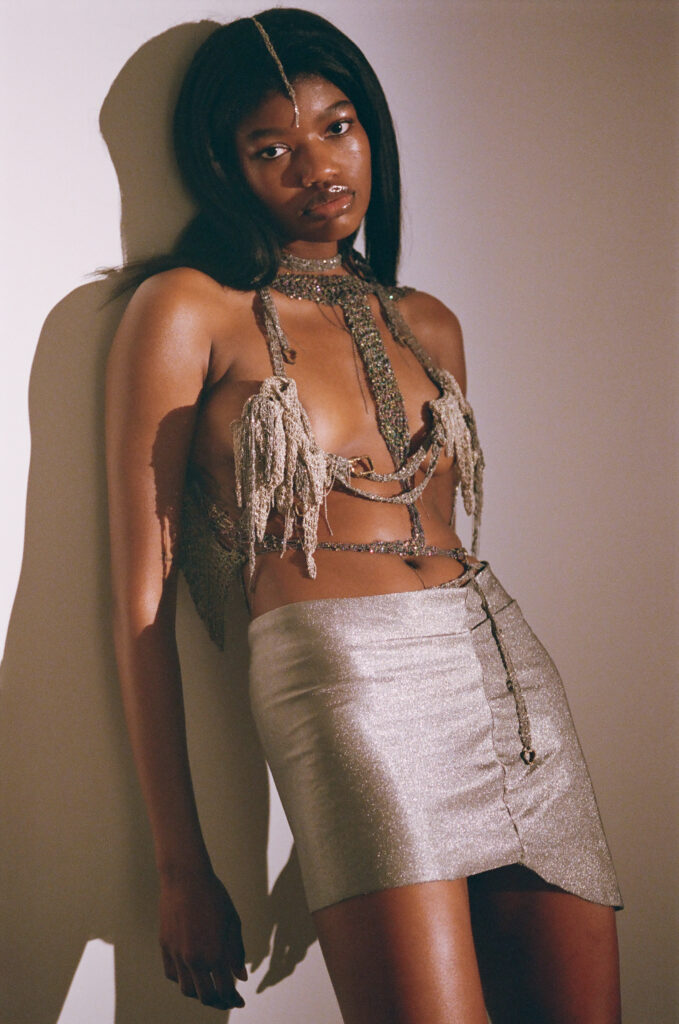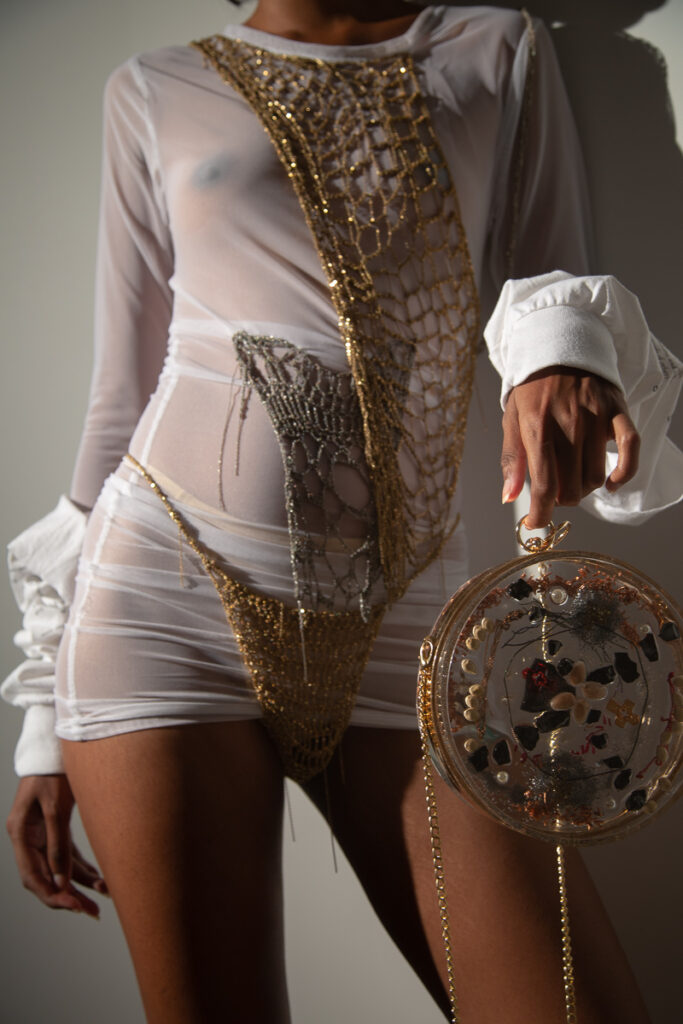 Pinto's ceramics are also on view alongside the garments and tapestries that hang so stylishly throughout the gallery ceilings and walls. Some are placed on top of an offering containing dried flower petals and candles to be kept active during open hours. Viewers are also invited to participate in breaking vows, using a vow break manual upon arrival to practice affirmations daily.
Pinto continues to explain, "The Vow break is simply a text from the book What is Lightbody? By Archangel Ariel, channeled by Tashira Tachi-ren, revised by Aliyah Ziondra and Zarazaiel Yovel. It's one tool I learned that I use from time to time that I thought would work well in the form of a presentation.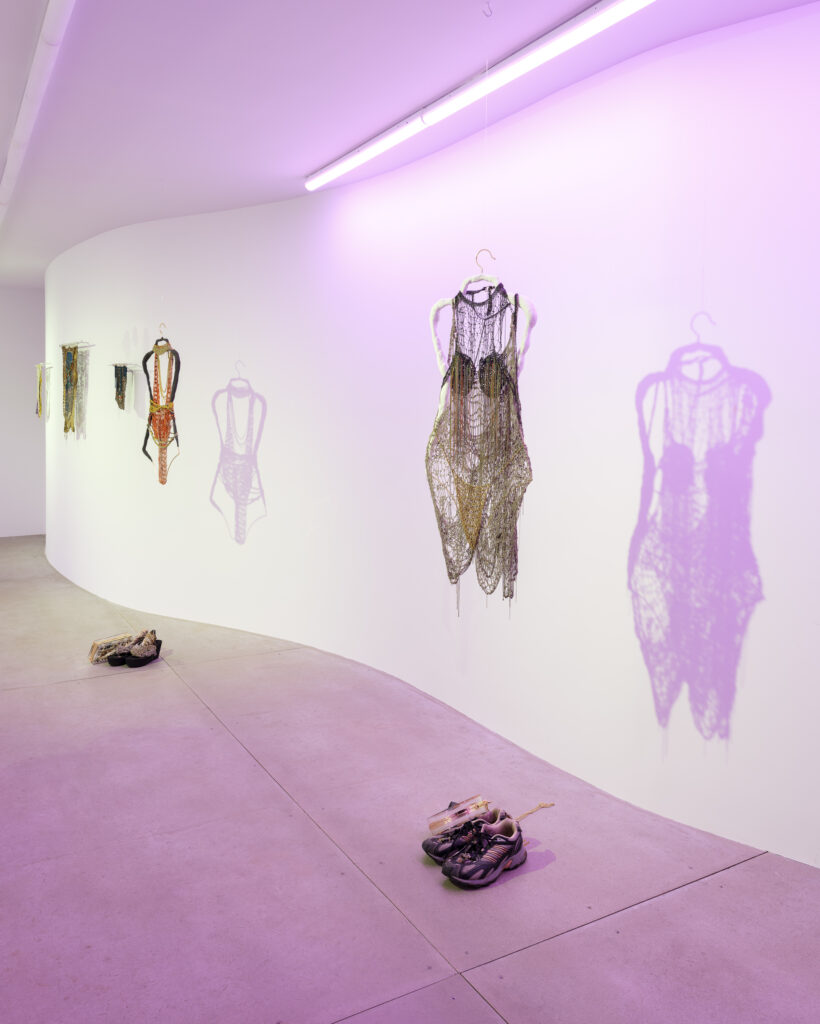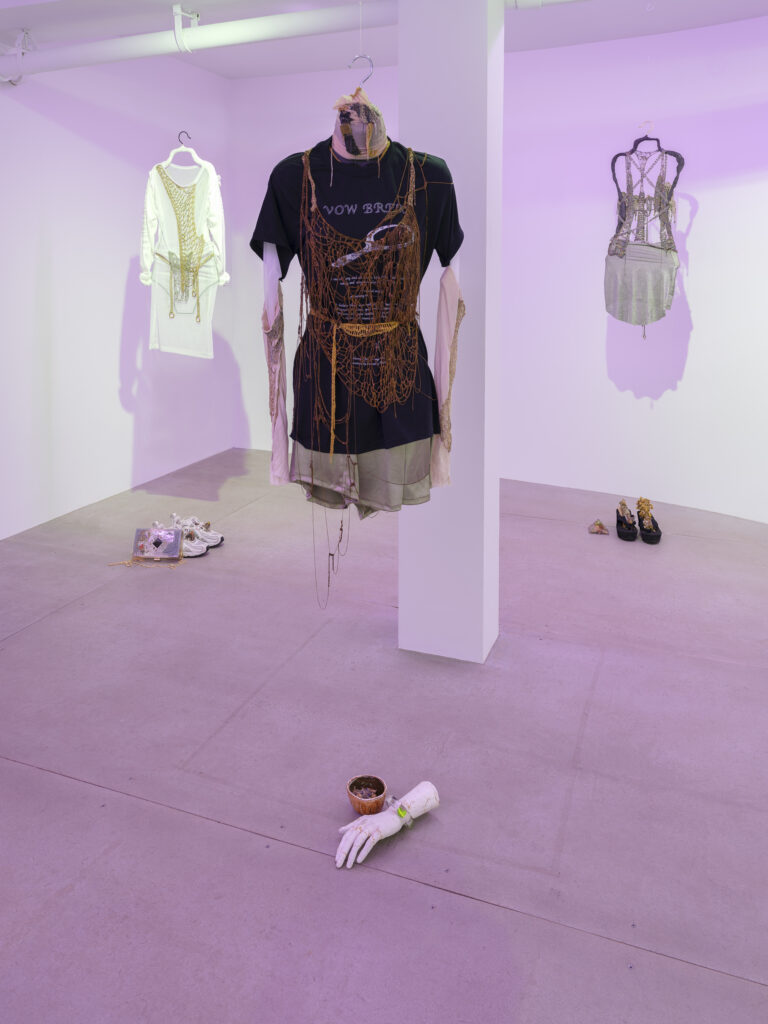 If you're ever feeling a little off or triggered, you can question the conditioning or beliefs you might be holding that might be causing the upset. You can test it with the vow break formula; if you read out the 'suggested vows,' you will feel it if you hit one relevant to your situation. You might feel it in your body or immediately get distracted or repulsed when you say it out loud.
It's a way to take responsibility for your emotions and reactions, testing what you might contribute to any situation."
Since launching her namesake jewelry line 16 years ago, Arielle de Pinto has considered her creativity output through the lens of a visual artist over the past year. Like many natural-born artists, paying the bills with what they know best can be detrimental to one's energy.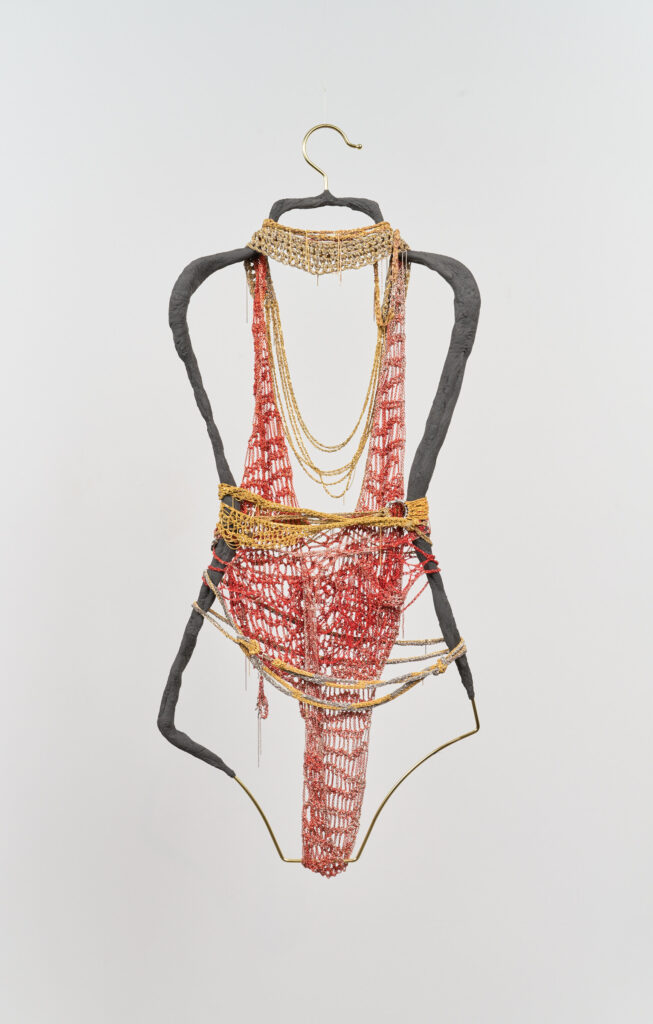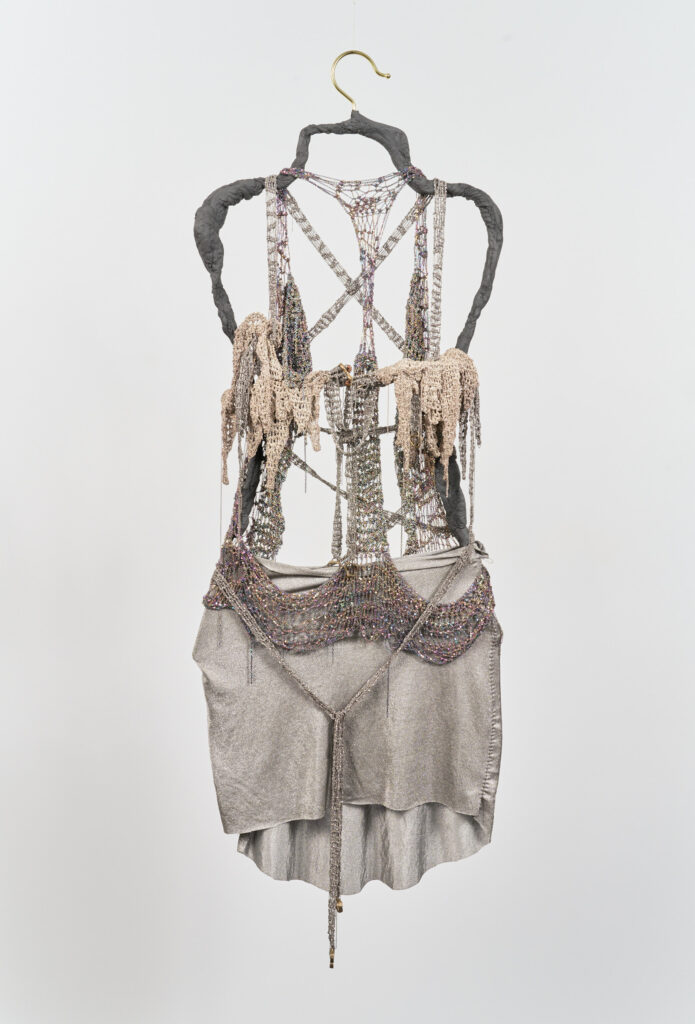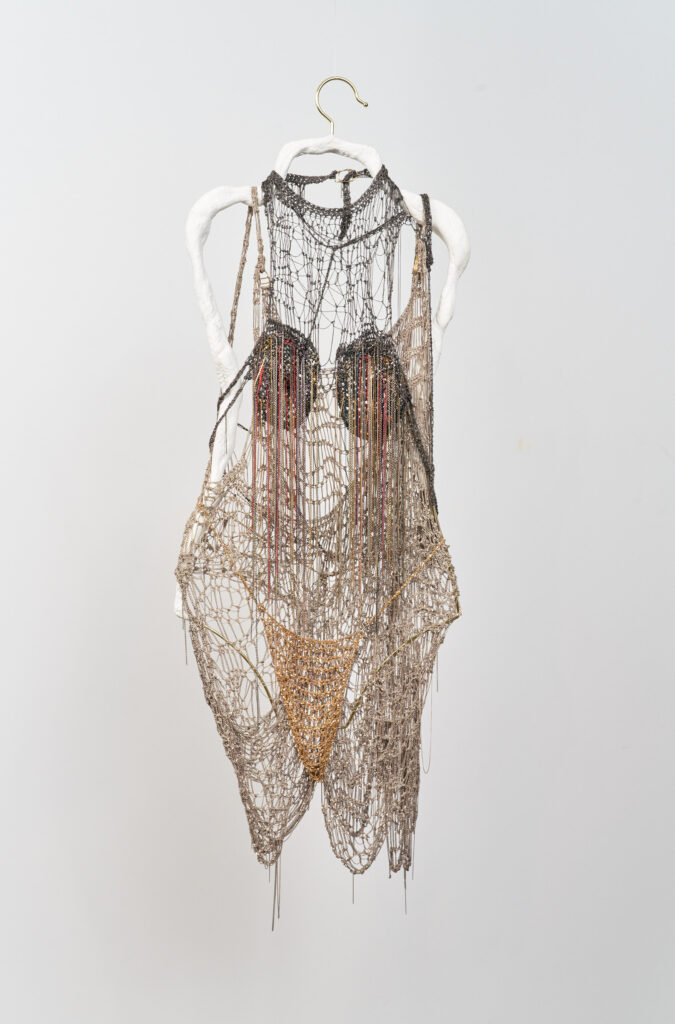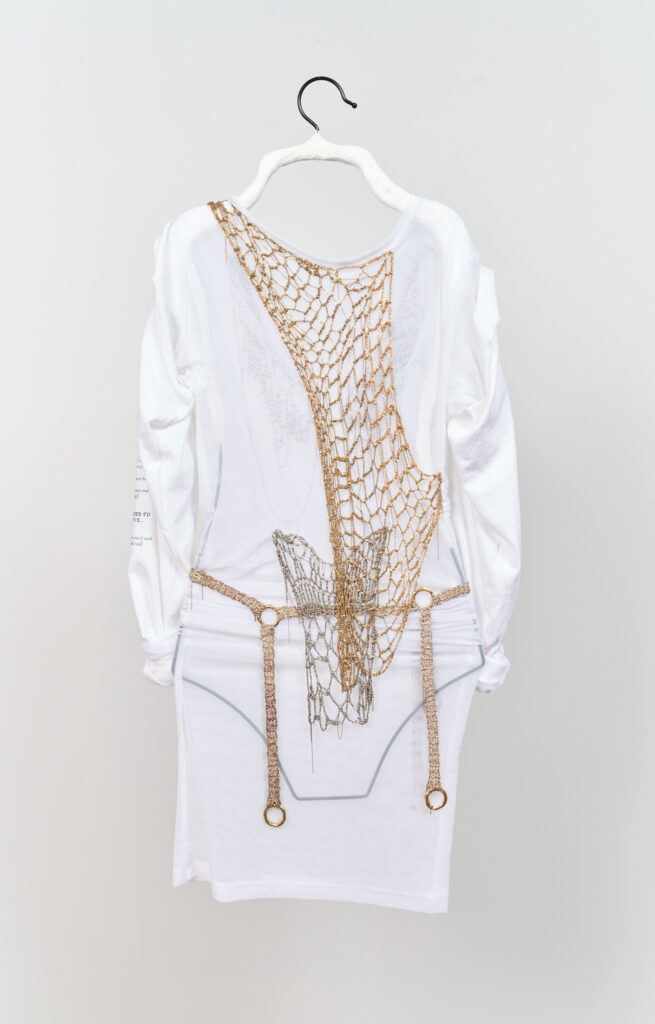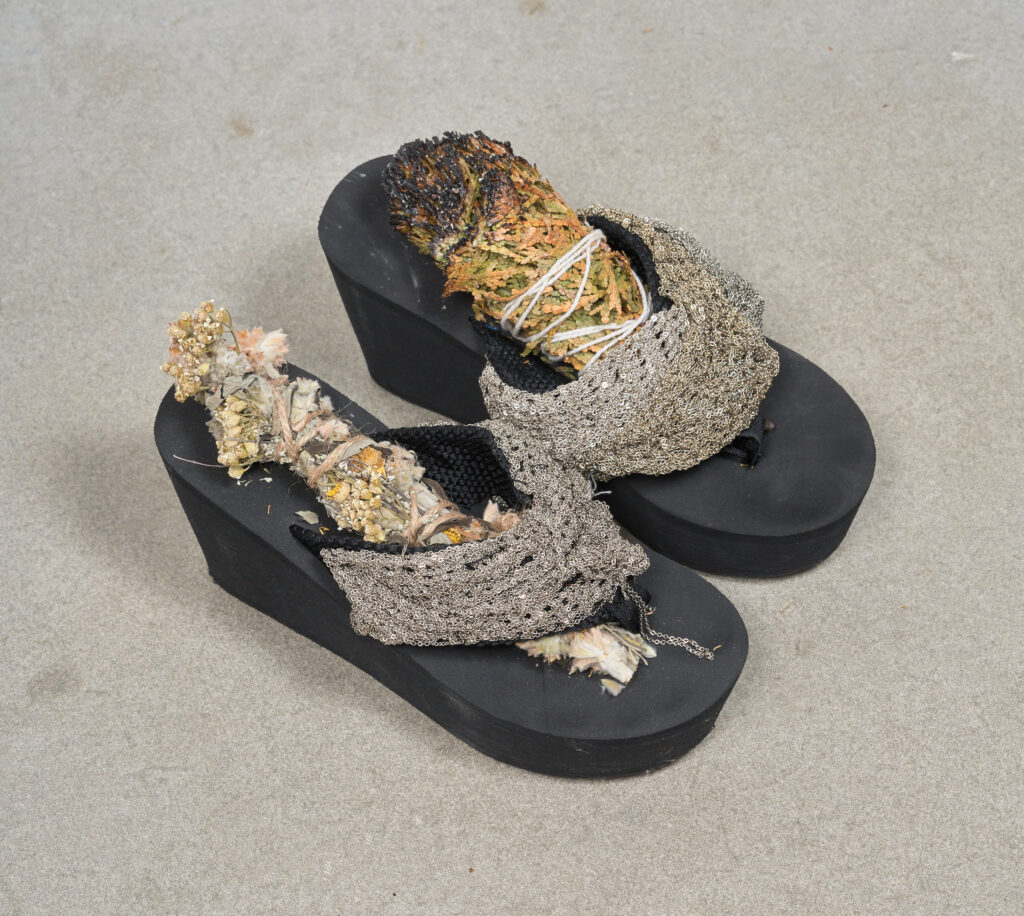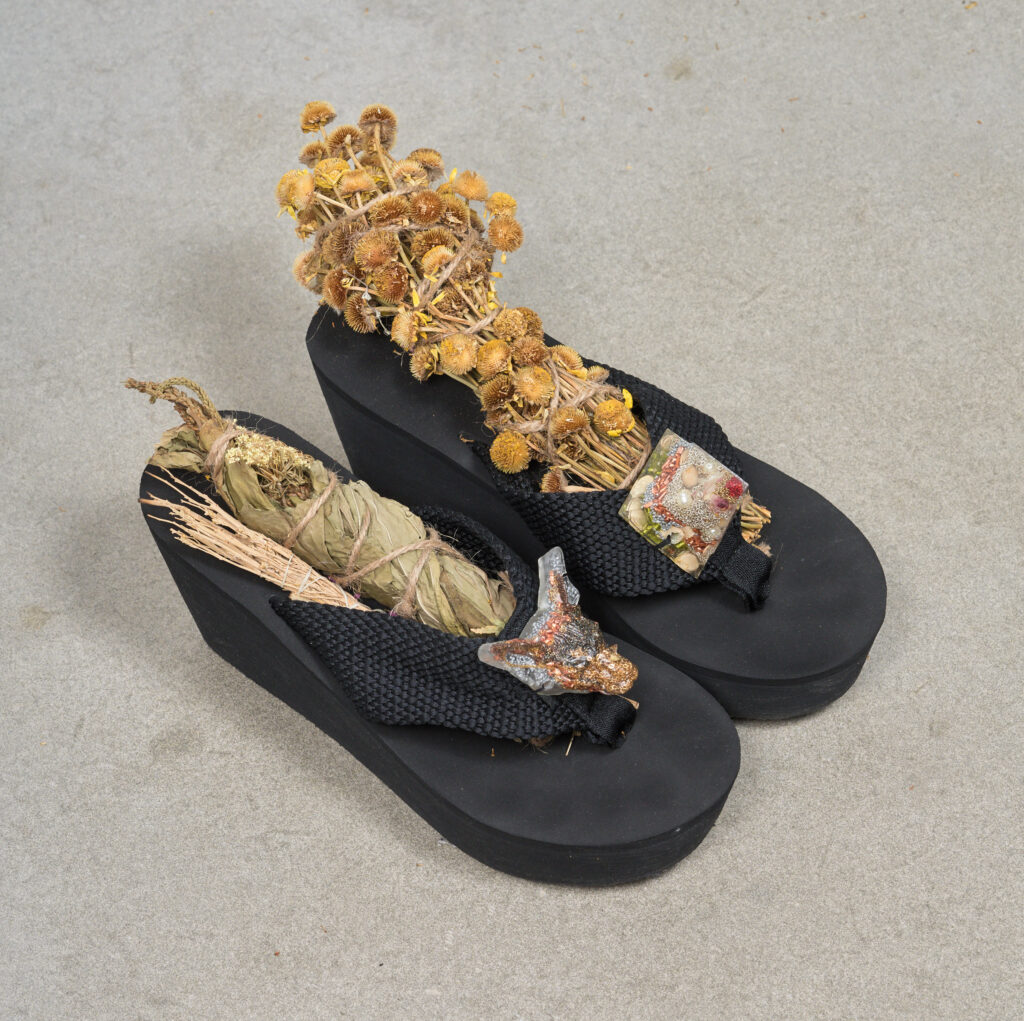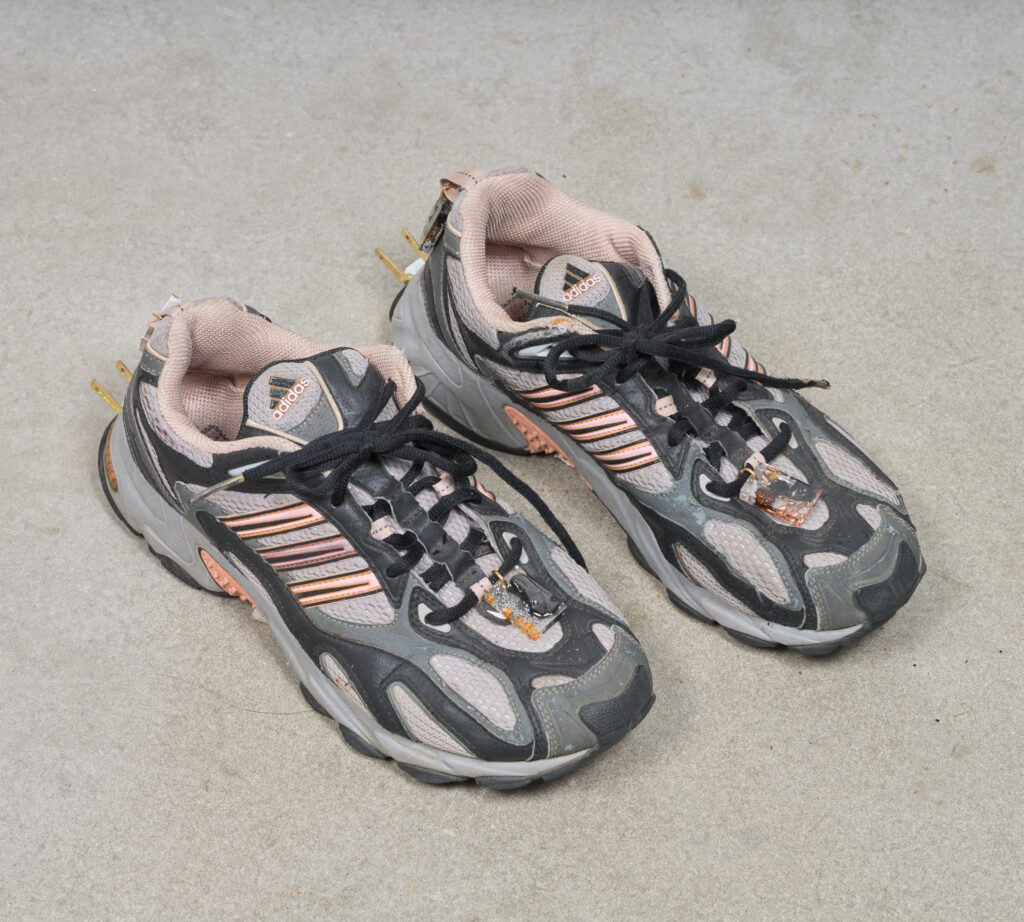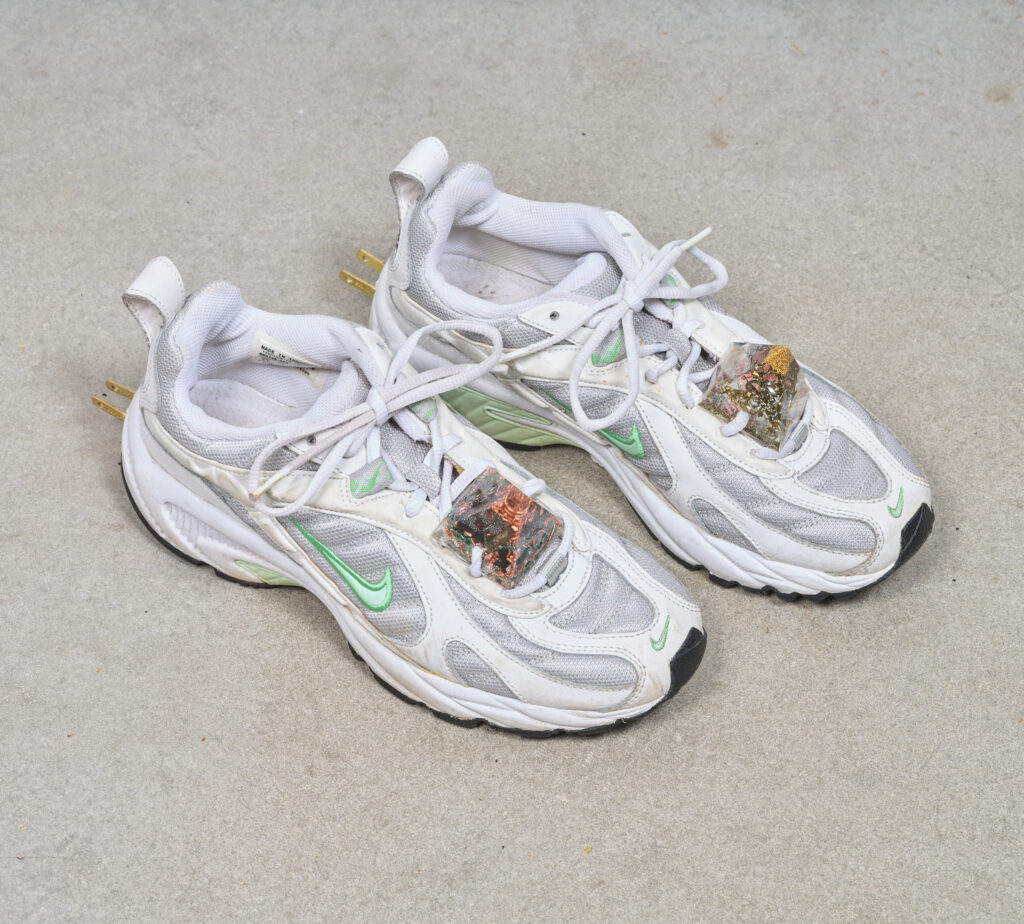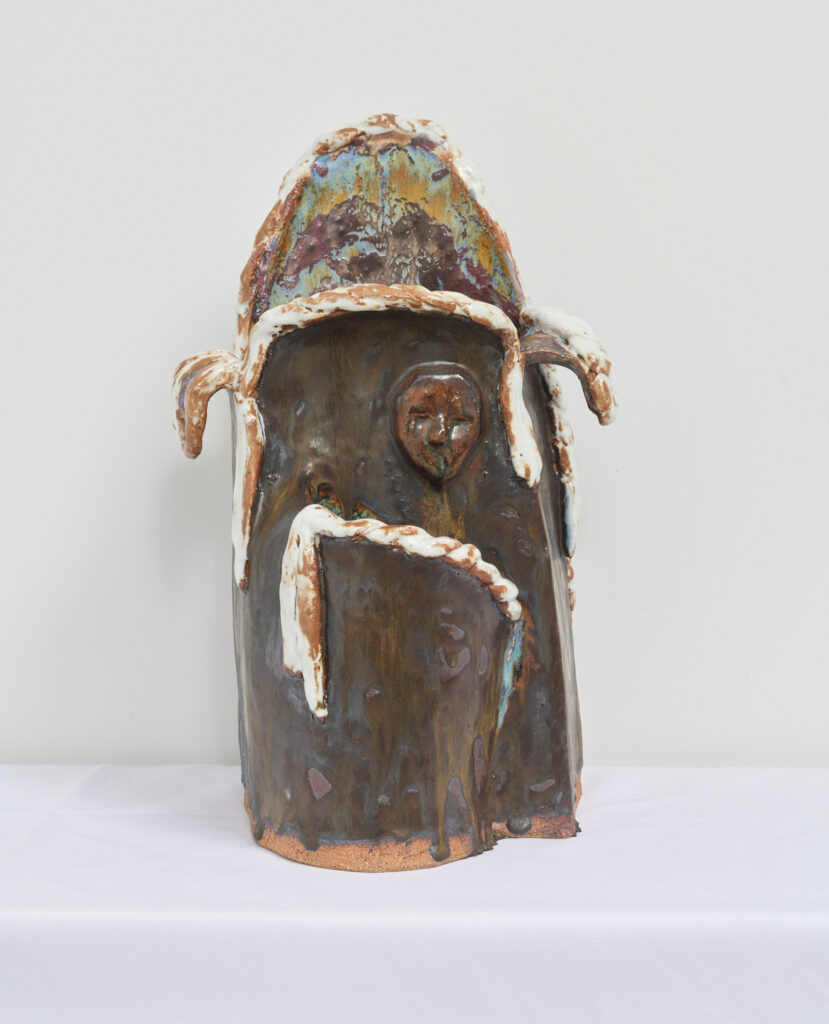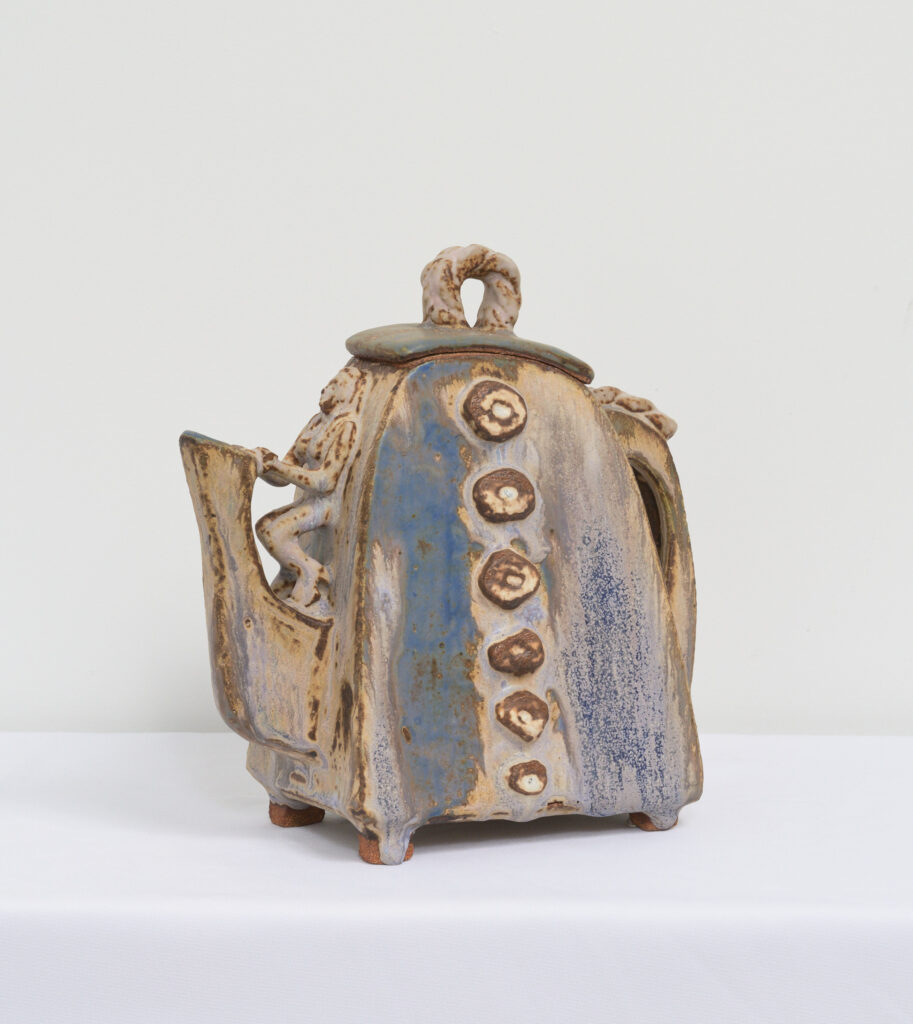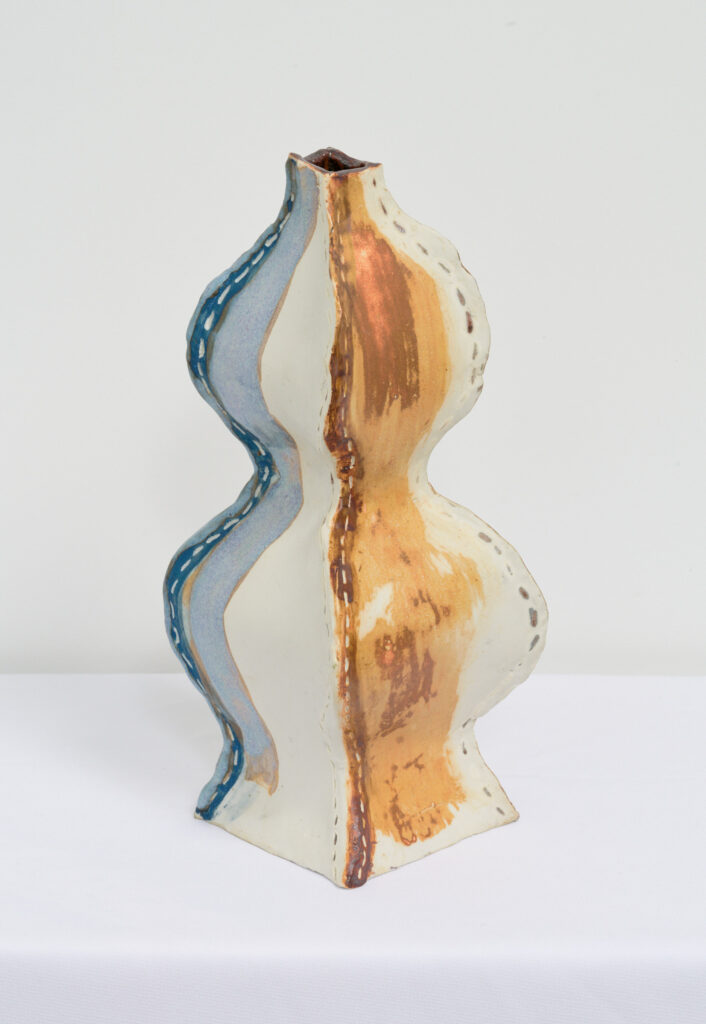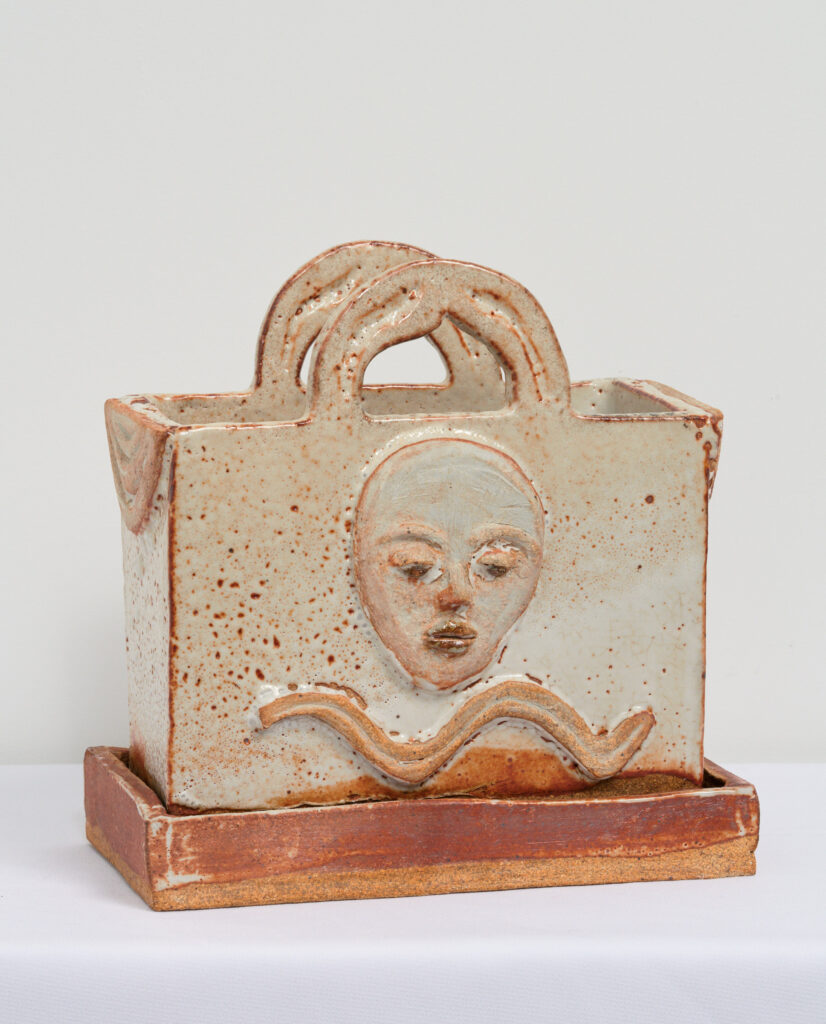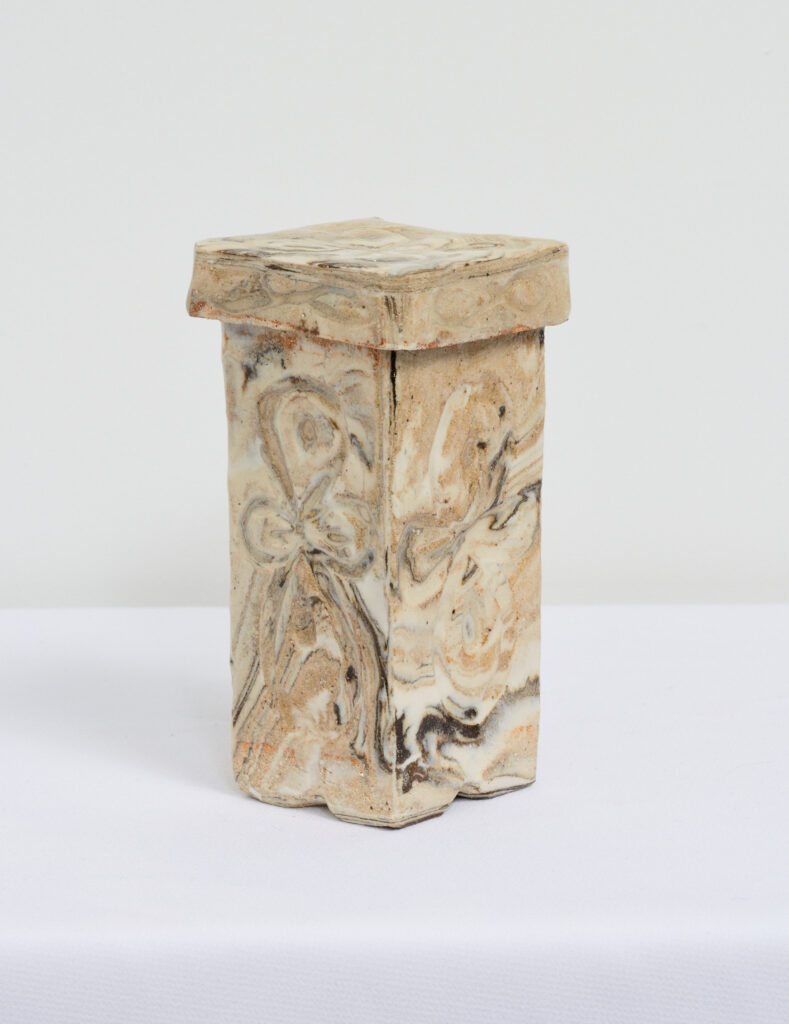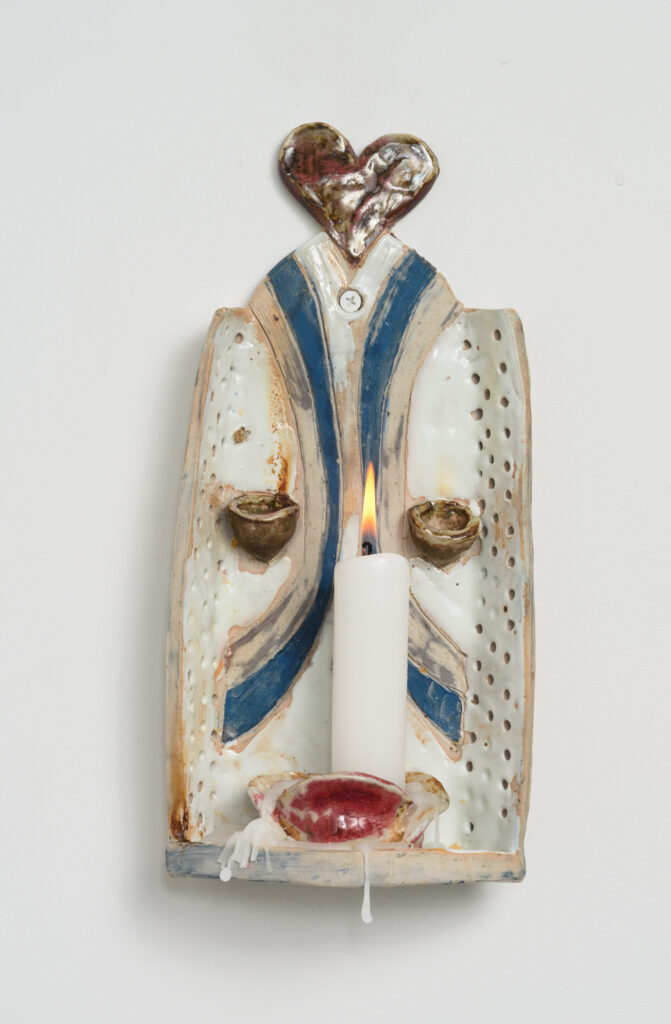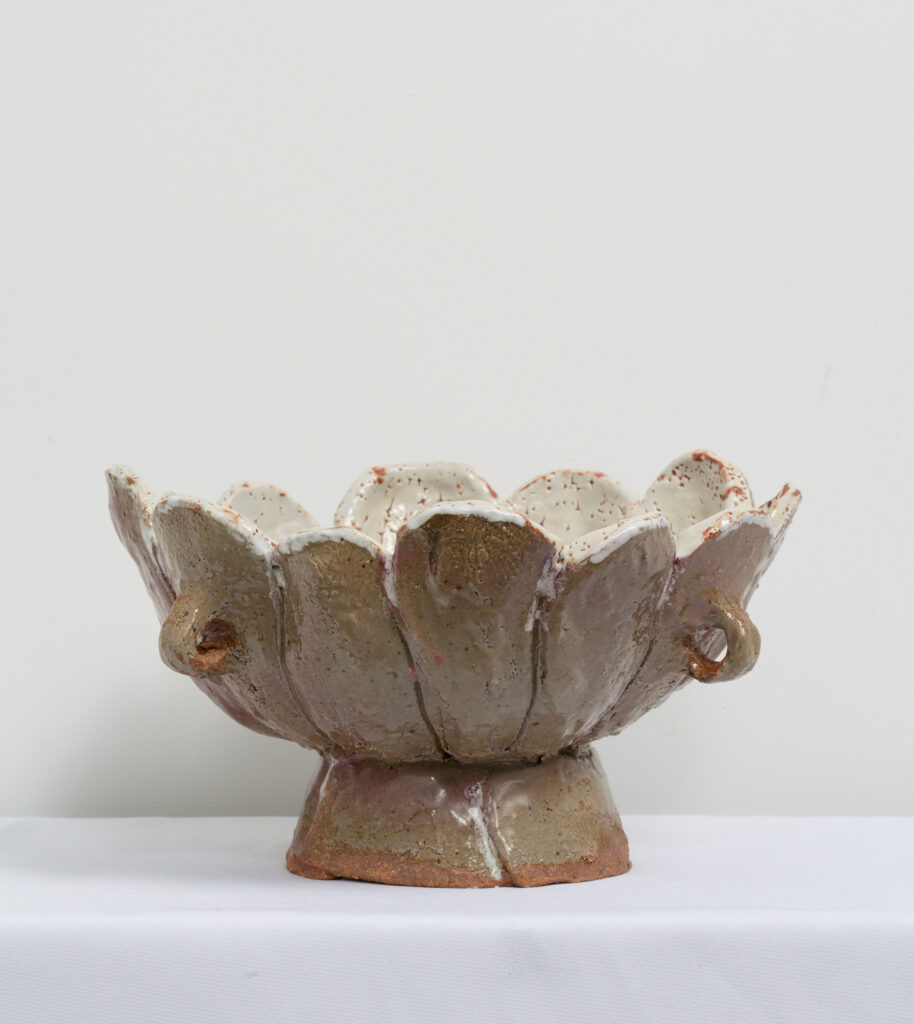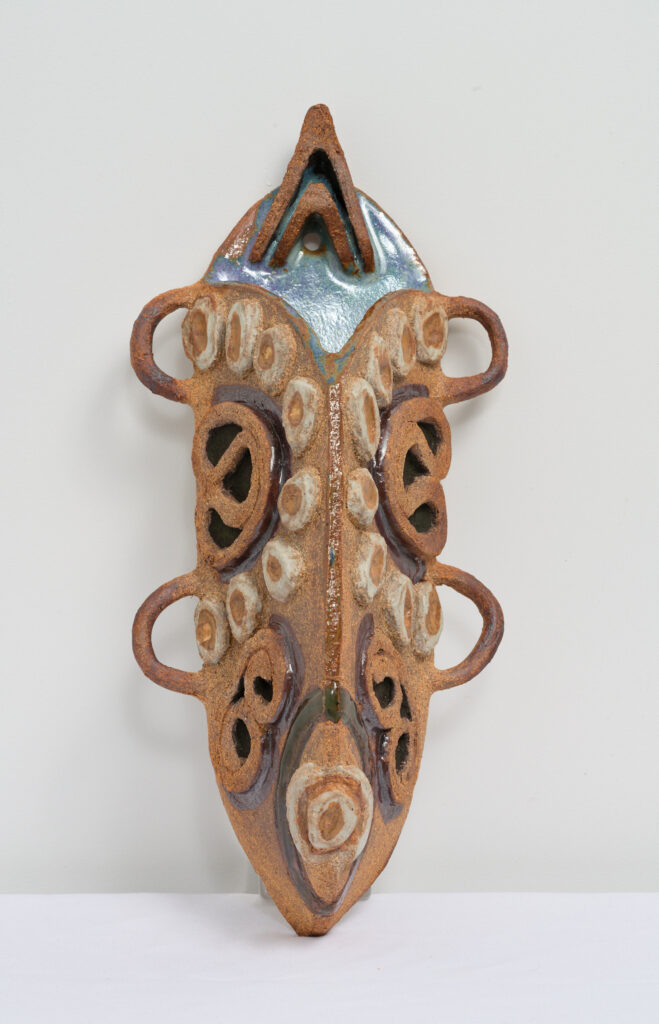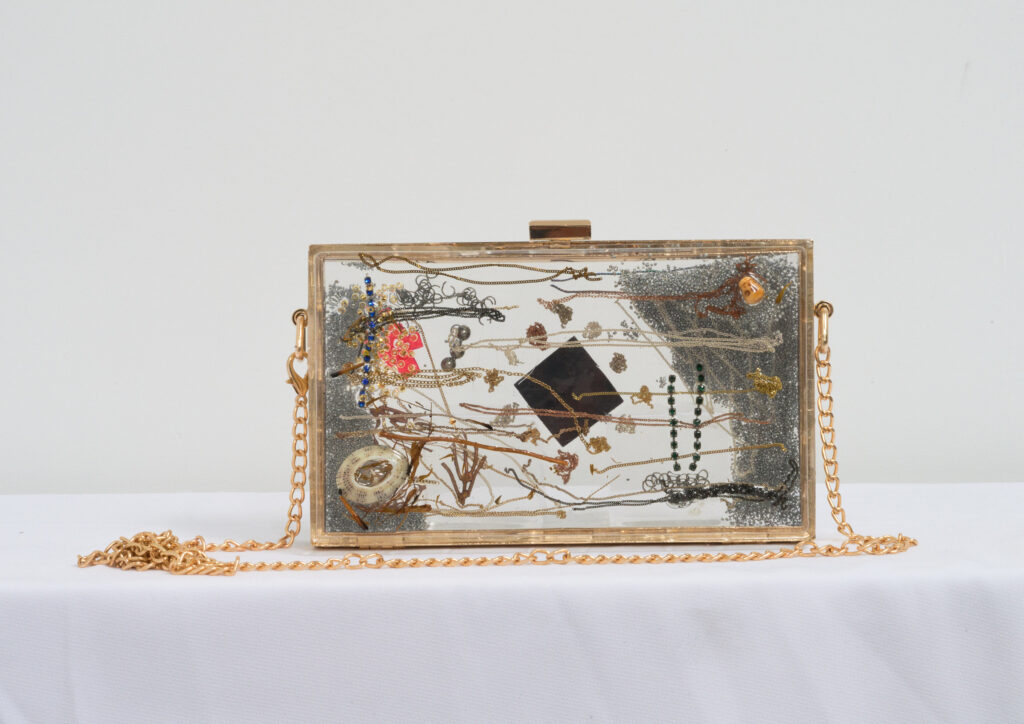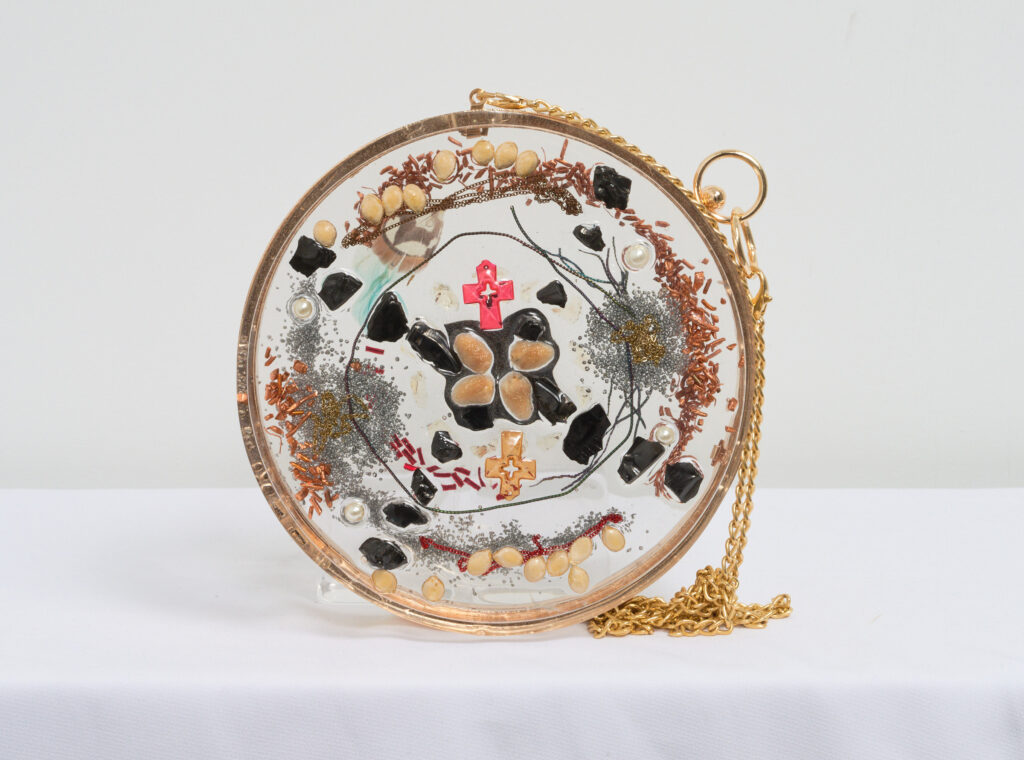 "I've been running a brand for a while now. There have been highs and lows. At times, I've learned a lot and given myself very little creative focus; I thought I had to stick to a certain formula to pay my bills. It got boring and dampened my creativity and inspiration, affecting how I felt about what I was doing. I believe there is an imprint of yourself in everything you make, which attracts or repels others to your work. Doing your own thing is challenging, but why do it if you're not making at least some of your own rules? I don't know what the next moves are, but I know when I'm in the creative space, the ideas and potential are limitless."
Pinto's precise needlework has been ahead of its time - in fashion accessories and visual arts - but the Vow Break collection especially is one for the ages. There is no limit to where the artist can take her creativity, starting with her first-ever gallery presentation, and she's certainly one to keep on our radar.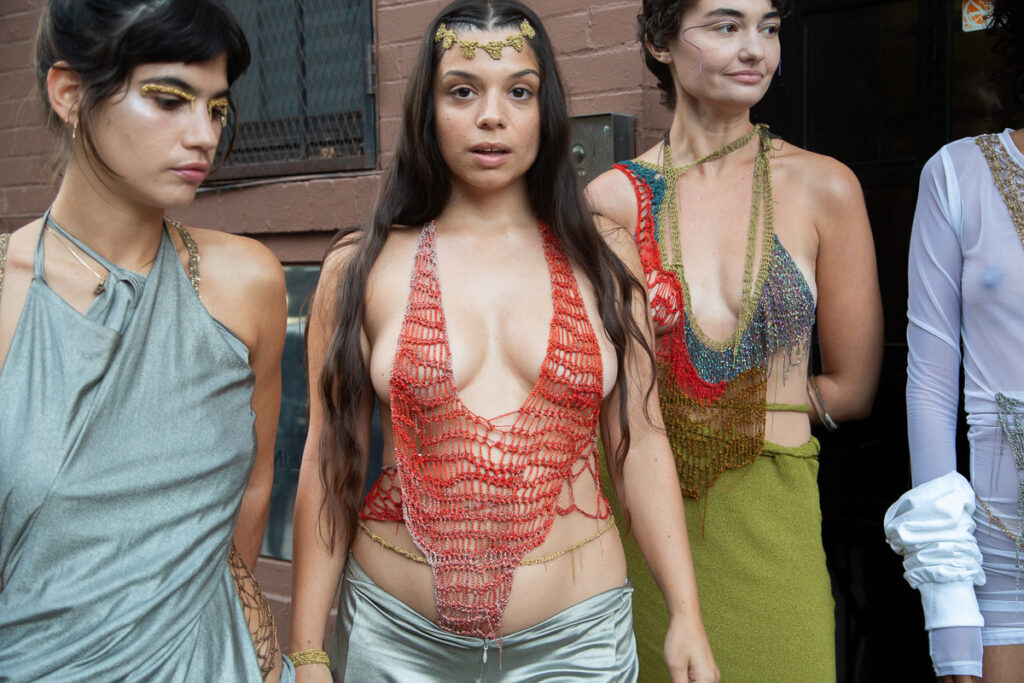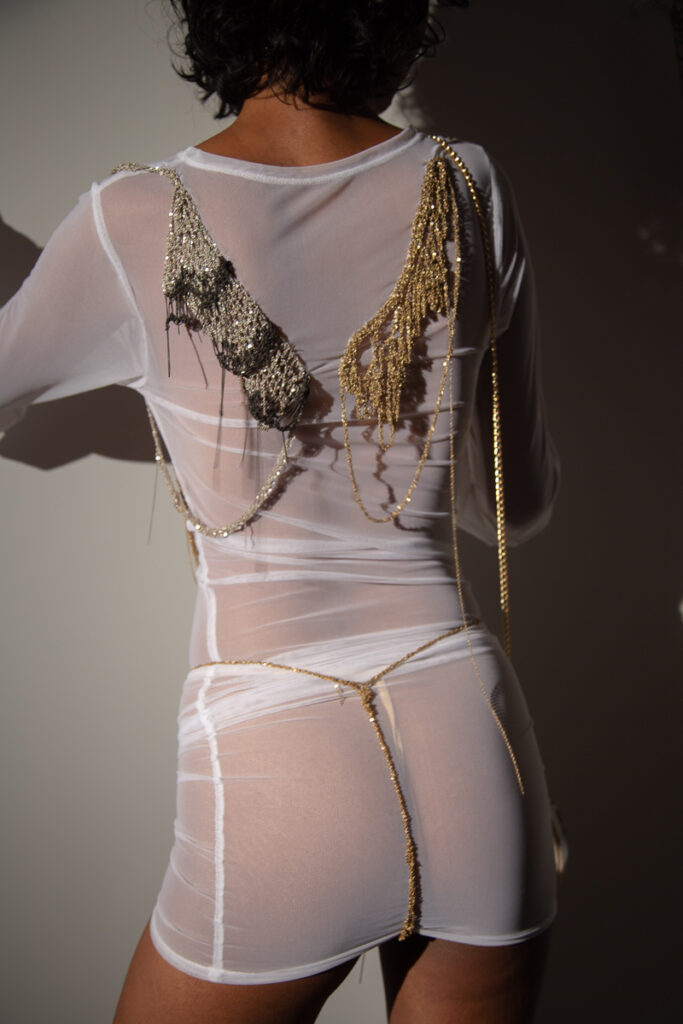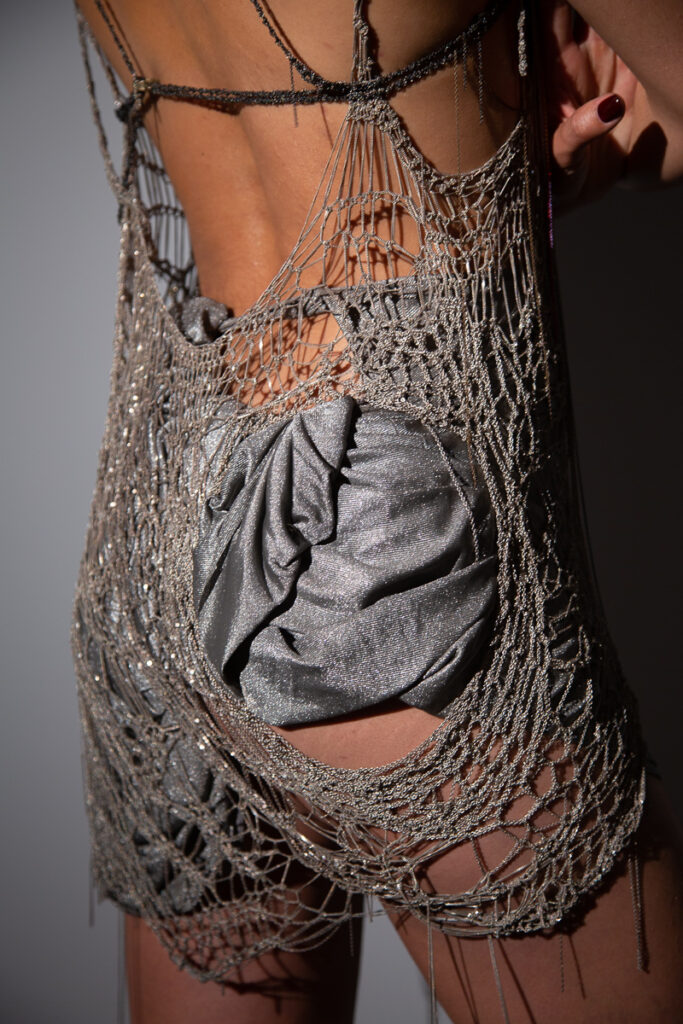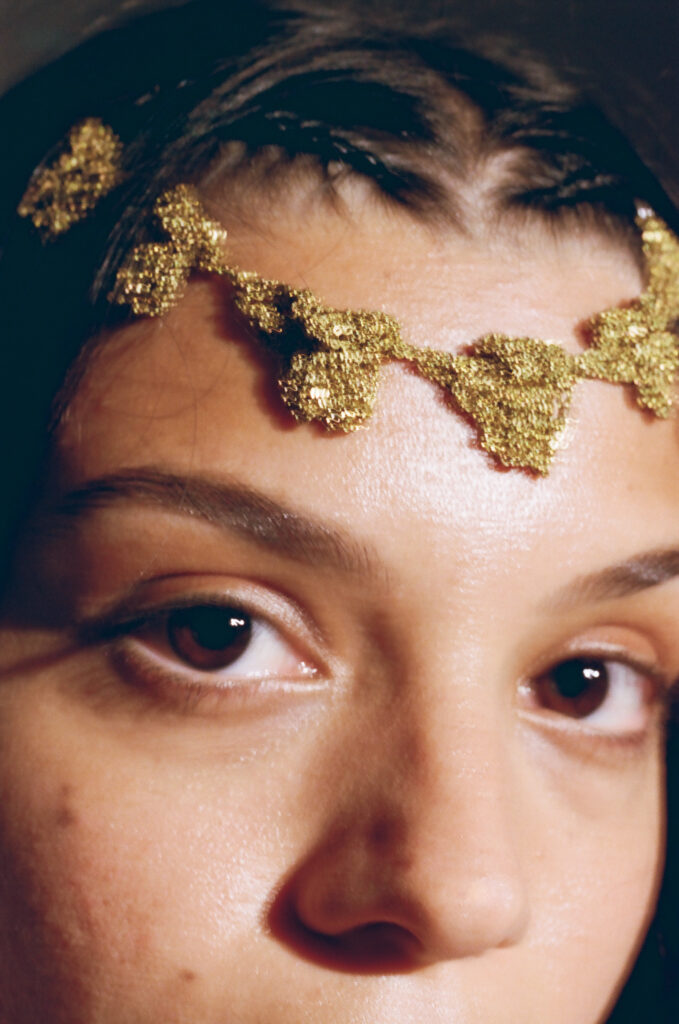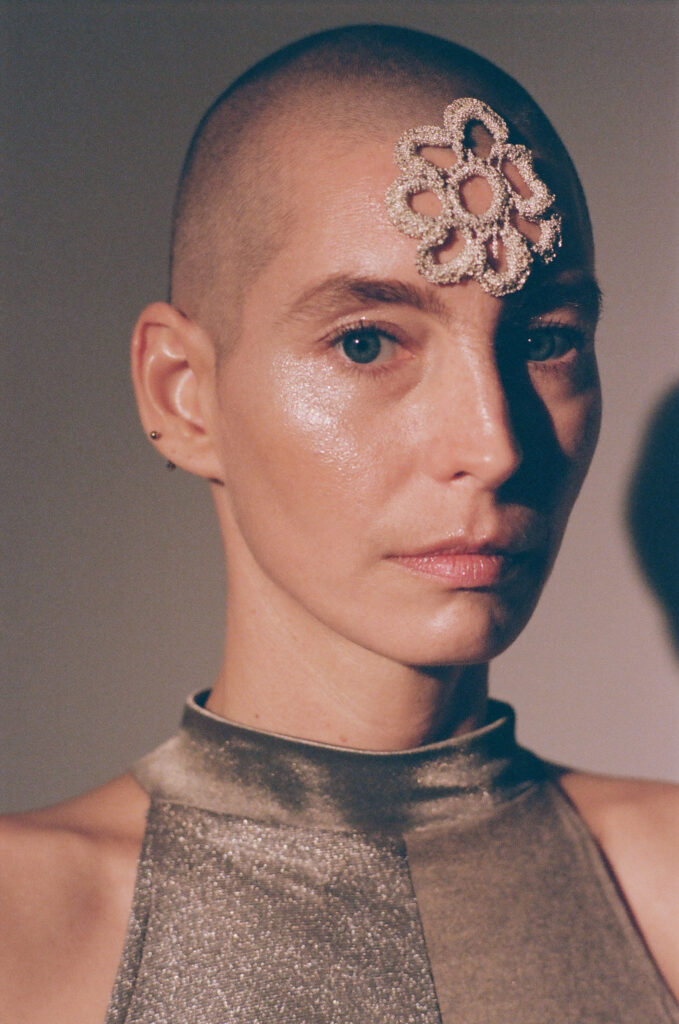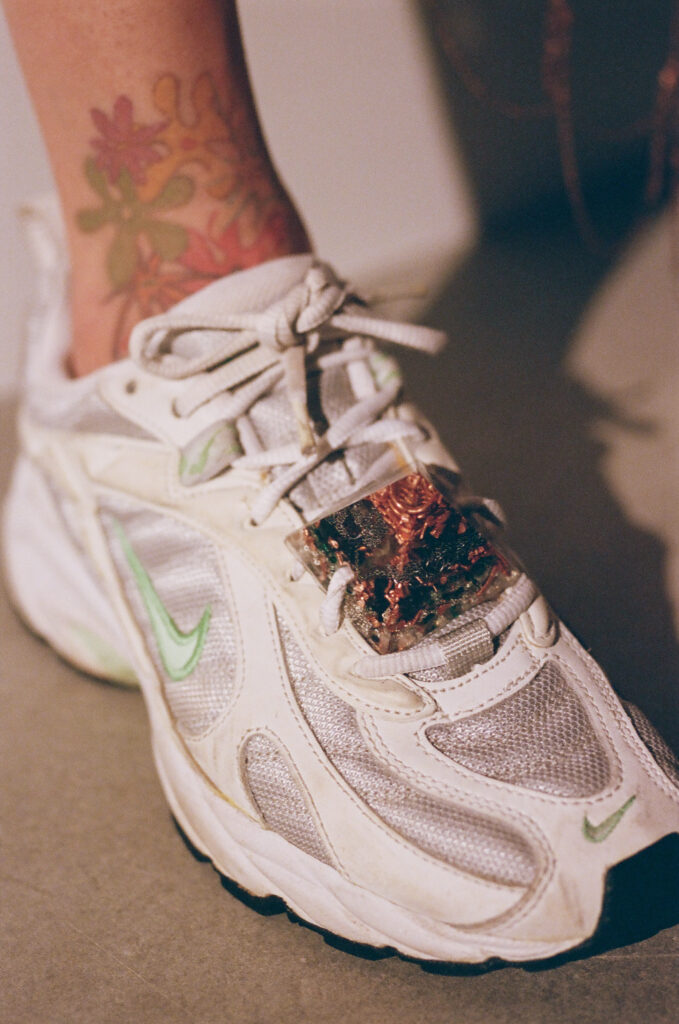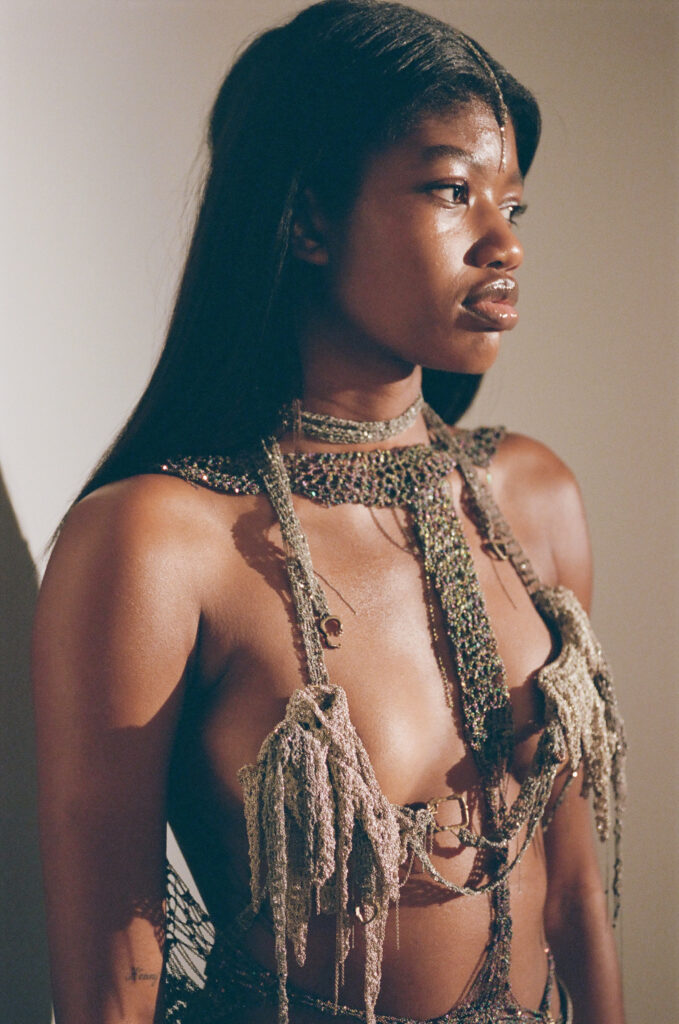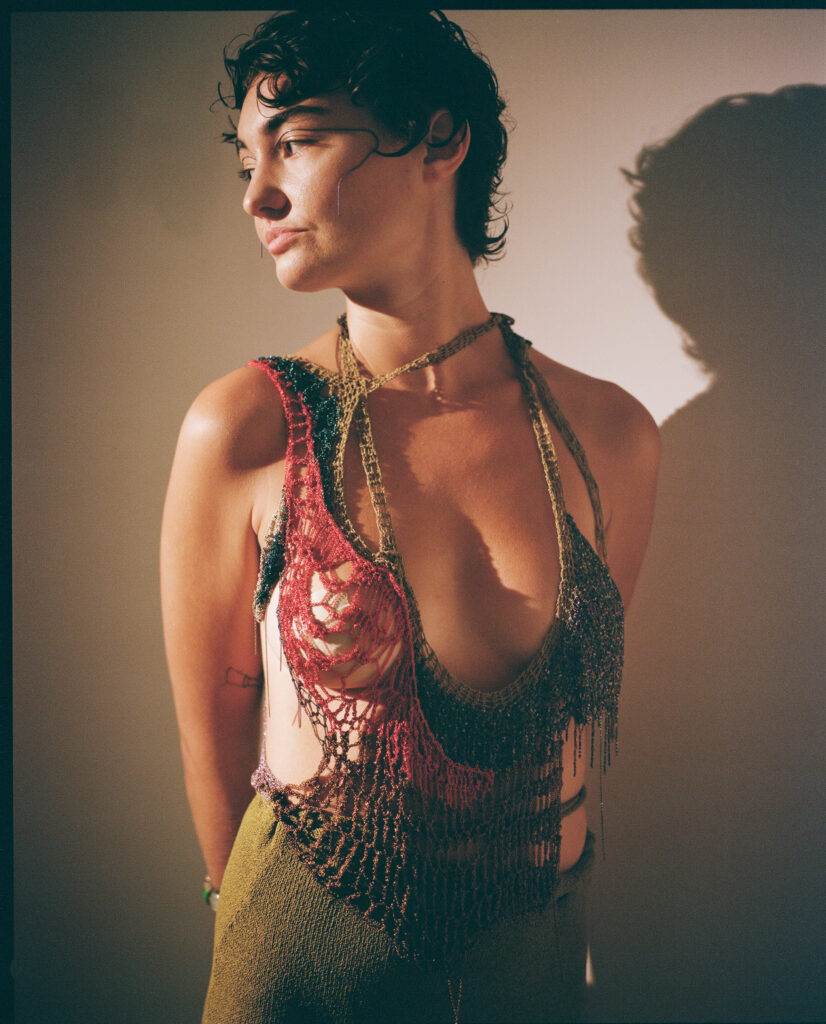 Ceramics by Arielle de Pinto are still available to purchase at L'INCONNUE saleroom.

Also available are Vow Break Tee-shirts designed by Jennifer Jean Shear & hand printed by Flying Saucer Press