Arushi Kapoor: Pushing Emerging Talents Forward Through Advocacy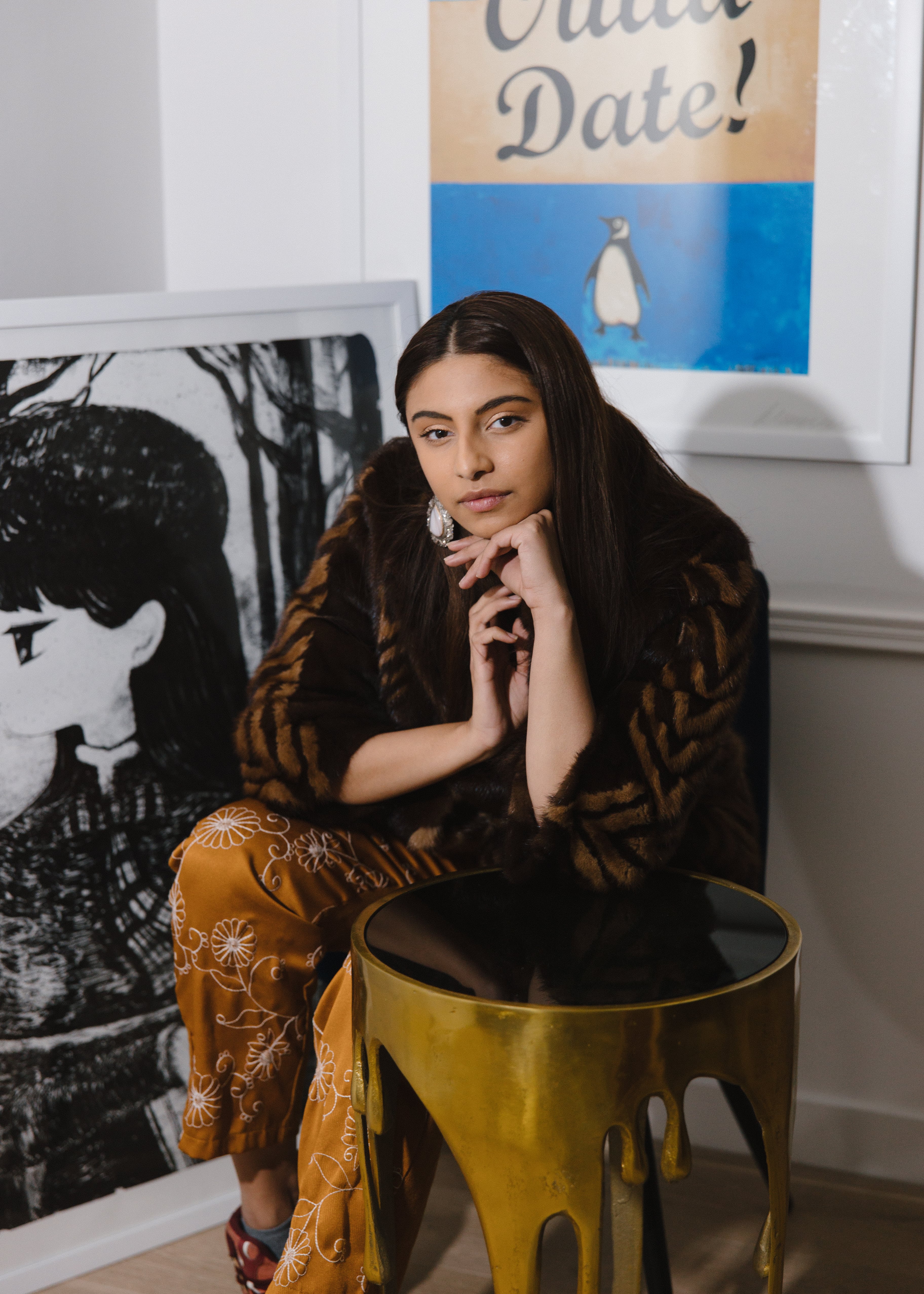 Arushi Kapoor, Art Collector and Founder Arushi Gallery
Indian-born art collector, and founder of her namesake gallery, Arushi Kapoor, has a keen eye for emerging artists and talent, being one of the West Coast's few art dealers specializing in living and minority artists. At sixteen, an early bloomer, Arushi authored her first book, "Talking Art by Arushi Kapoor" followed by a hefty art collection that started with her mother's encouragement. Artists such as Robert Nava, Emily Mae Smith, Kour Pour, Jonas Wood, and Katherine Bernhardt are hung along her Los Angeles pad.
Despite being one of the youngest members of collector circles such as ICA Miami, Tate, and LACMA, she provides expert advice on contemporary art acquisitions for individuals, museums, family offices, and organizations through her advisory while running her gallery in Los Angeles. When asked what her take on criticism around gallerists being collectors is, she responded, "there are many dealers who are building collections for themselves but simply don't talk about it. We all do it, so I don't see the point of seeing it as a negative gesture."
Art Currently got an inside look into Kapoor's collection at home, that can easily be a public showroom in itself, where we saw a glimpse of Lindsay Dawn's works on body positivity to Harland Miller, better known for his paintings that resemble Penguin book covers. With a passion for the arts and entrepreneurial spirit, Kapoor has her intentions set at the right place.
We speak further about her experience as an art powerhouse and ambassador.
1.Can you tell us about your journey as an art collector and dealer?
My journey as a collector started unconsciously in my teens. My mother is a well-known patron of South Asian arts and as a teenager, I was lucky enough to be gifted artworks by some of the foremost South Asian artists like Paresh Maity and M.F Husain. The first work I acquired, which is displayed in my childhood bedroom in India, was a Valay Shende Bear that my mother had generously gifted me. Collecting and learning about art and artists became like an addiction. The more self-aware I became, the more I collected. Art was and still is a way to express my personality in physical form. I now collect emerging minorities. Bright colors and figures are predominant in my personal collection. I usually like having at least one conversation with the artist on email, Instagram or in person before putting them in my collection. I am constantly adding new works to the collection. The work in my house in Los Feliz changes every two months.
2. How do you approach the process of selecting and acquiring works for your collection?
Over the years, I have built several enriching relationships in the artworld. My friends and colleagues often mention artists on their radar. I then research the artist and see if their philosophy resonates with mine. I speak to them about their art practice and then look at available artworks. I rarely commission work. If I do, I let the artist make whatever they want to. I want the artist's story, sensibility, and vision to shine.
3. What is your approach to supporting and promoting new and emerging artists?
I only purchase emerging living artists in my personal collection. I am happy to host them at my home. Often, I introduce them to my friends or place them in notable collections. I also introduce artists to other galleries and dealers.
4. Can you share a memorable moment in your career as a collector?
Collecting has so many magical moments. It gave me strong friendships. One of them.(sic) Most memorable moment was walking into a big gallery in Los Angeles at eighteen and purchasing an artwork on opening night. The moment is still vivid in my head.
5. What advice would you give to someone looking to start a collection of their own?
My only advice is to find a trusted advisor and jump into collecting. Once you buy an artwork and it's on your wall, you have skin in the art game. You'll learn more about them and support them more.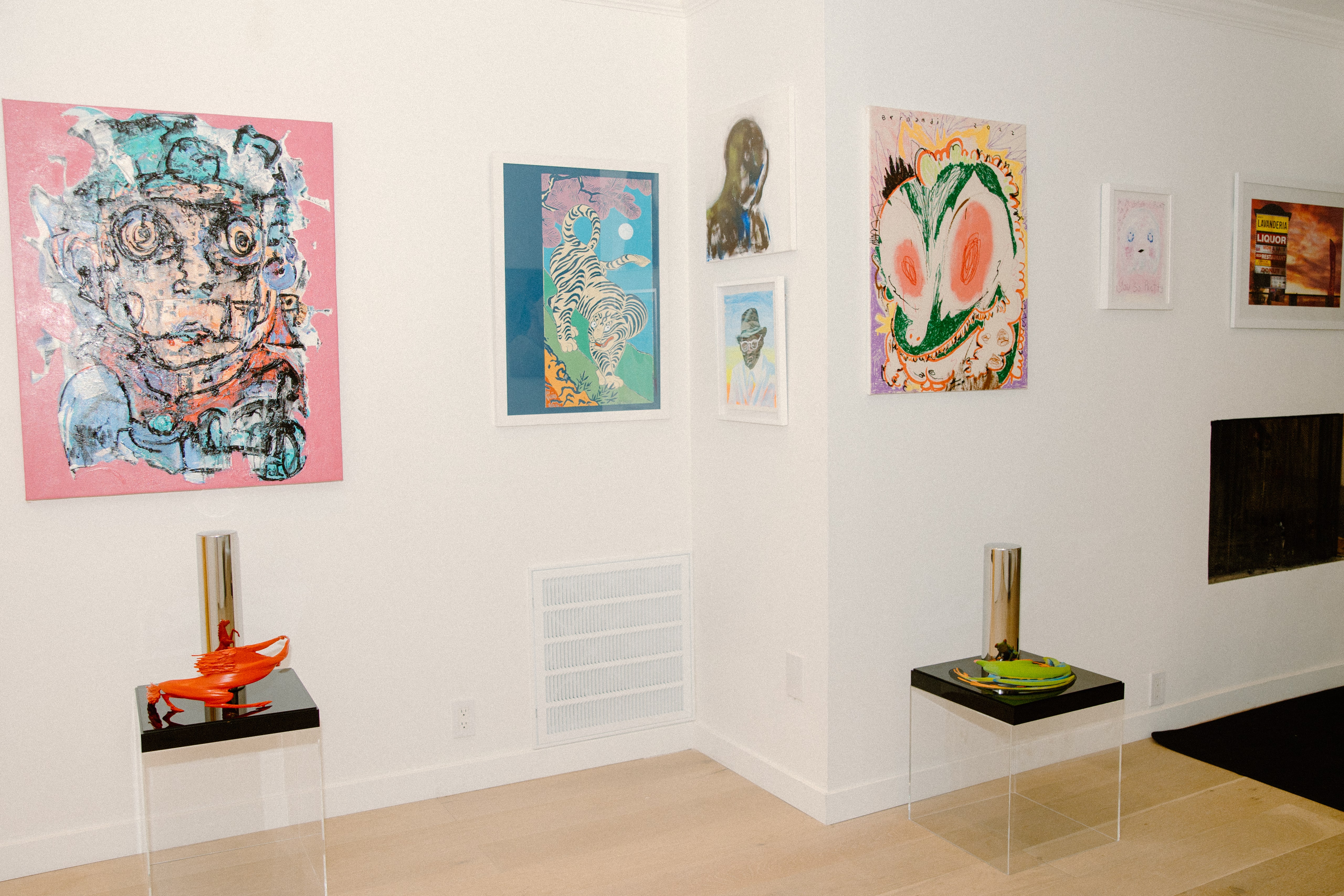 Courtesy of Mara Friedman