New Devotions: Celebrating Caribbean Syncretism at The Clemente Soto Vélez Cultural Center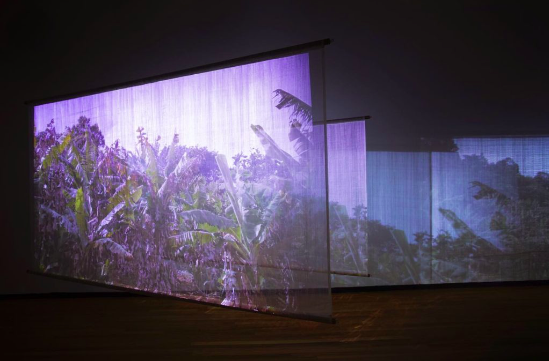 Natalia Lassalle-Morillo's La Ruta, 2018
One channel installation. Courtesy of New Devotions
The Abrazo Gallery at The Clemente Soto Vélez Cultural Center opens New Devotions, from March 10th to April 15th, 2023. The show explores the rich cultural traditions of the Caribbean and features the works of six talented artists from Puerto Rico and its diaspora.
Curated by Laura Rivera-Ayala, New Devotions aims to examine the aesthetic and political value of Caribbean syncretism in a contemporary context. The exhibition delves into the role played by different traditions, including Christianity, African diaspora religions, indigenous practices, and Spiritism, in the consolidation of cultural autonomy. She explains, "For years I've had a keen interest in how religious culture informs political discourse and identity. The current political atmosphere constantly demands us to define ourselves under constricting categories. By considering the fluidity that religious syncretism allows, especially in the Caribbean basin, we can appreciate how dynamic and political our identities can be."
The six artists whose works will be on display are José Luis Vargas, Natalia Lasalle-Morillo, Kiván Quiñones-Beltrán, Laura Sofía Pérrez, Miguel Otero-Fuentes, and Alberto Zayas-Montilla. Each of them brings a unique perspective to the theme, and their works offer a fresh and thought-provoking take on Caribbean culture.
New Devotions is not just an art exhibition, but an opportunity to appreciate the diversity and richness of Caribbean culture. It provides a platform for these talented artists to showcase their work and celebrate their heritage. So, if you're in New York, mark your calendars for March 10th and head over to The Clemente Soto Vélez Cultural Center to experience this one-of-a-kind exhibition.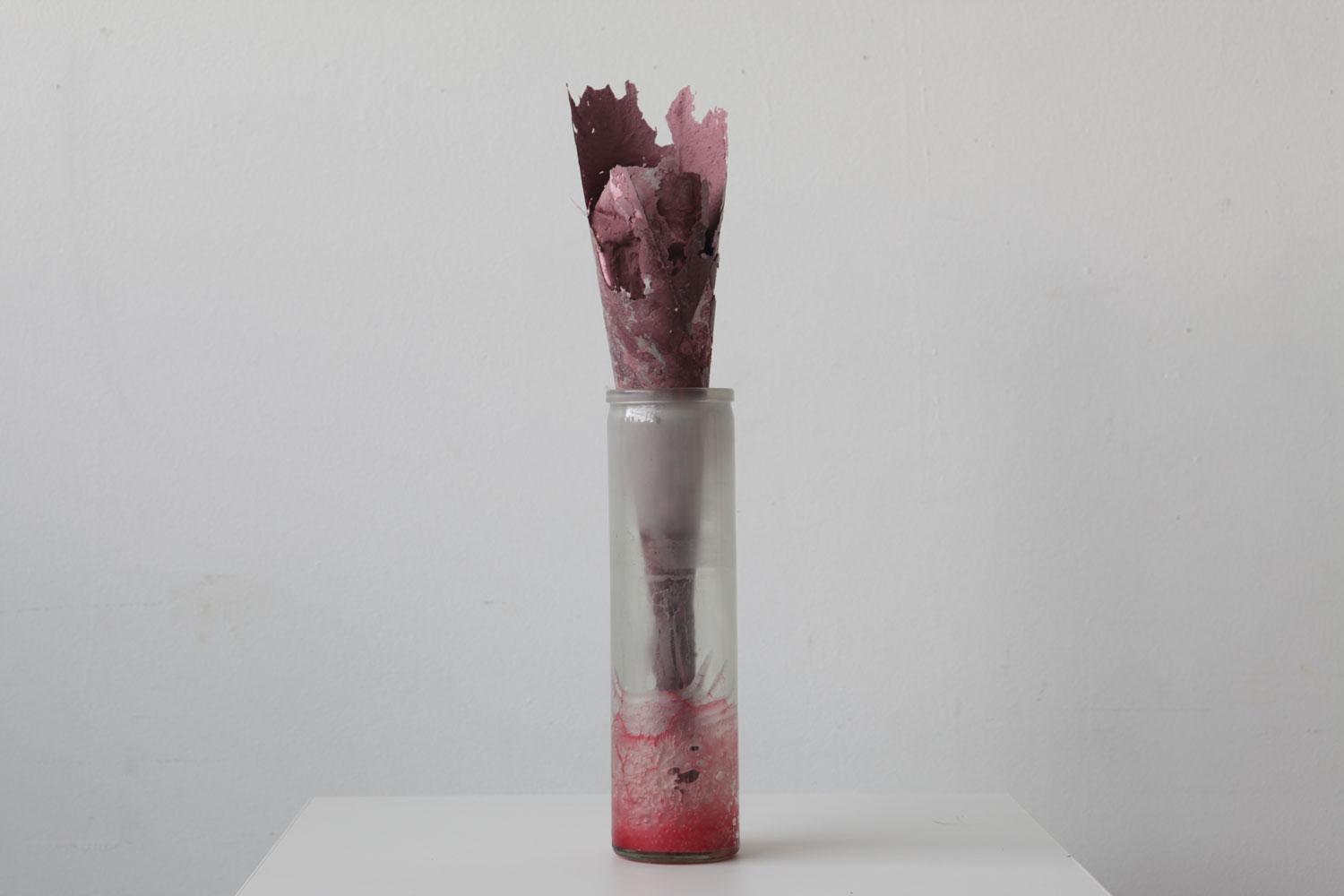 Miguel Otero-Fuentes' Rose of the Messiah / Rosa del Mesías. Dedicated to Saint Michael Archangel.
Concrete; Pigment; Paper; Red candle. 2.5"ø x 14". 2019. Courtesy of New Devotions