Myrlande Constant's Elevated Realms of Folk Art at Fort Gansevoort Gallery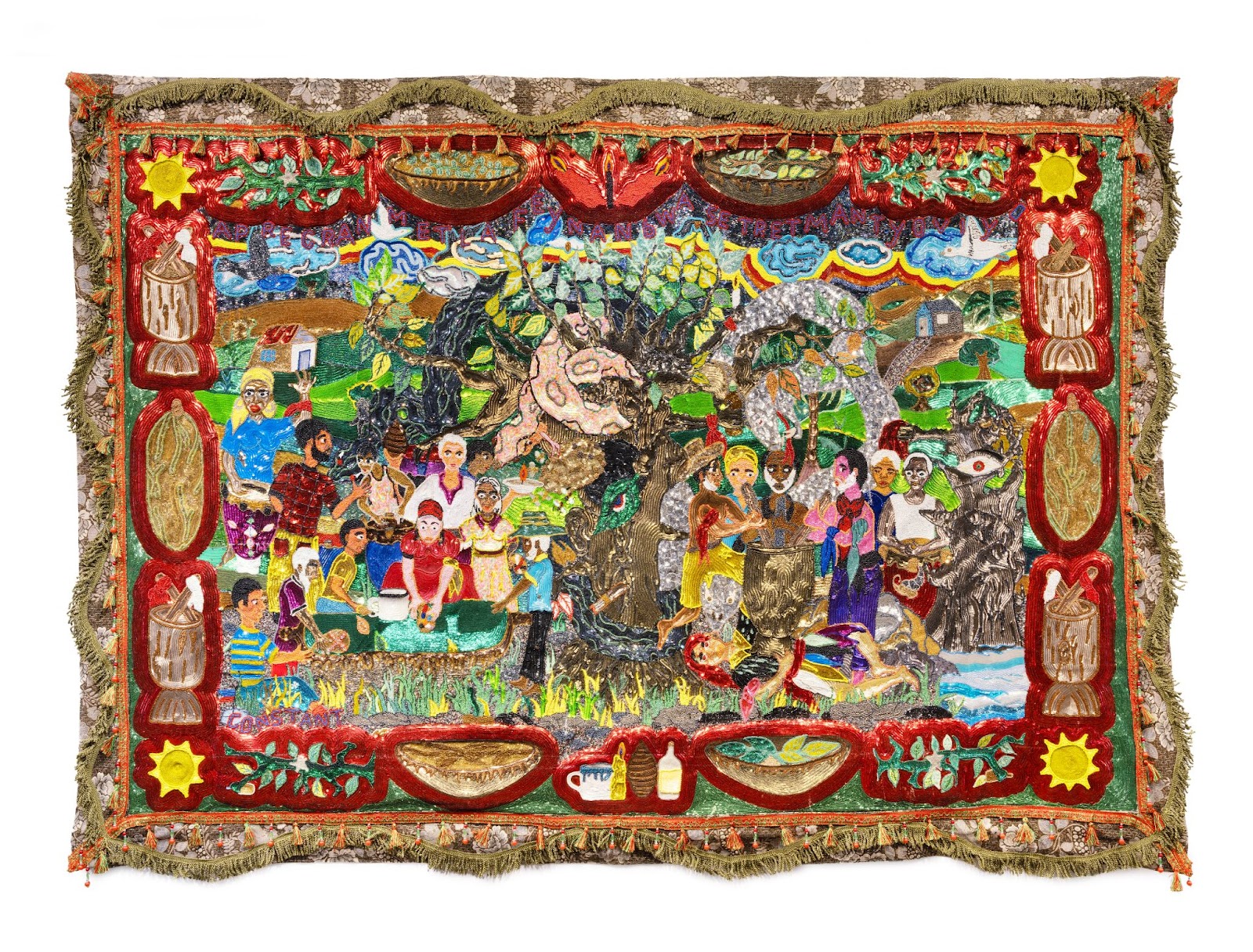 Apres Gran Met La Fey Nan Bwa Se Tretmant Yo Viy, 2022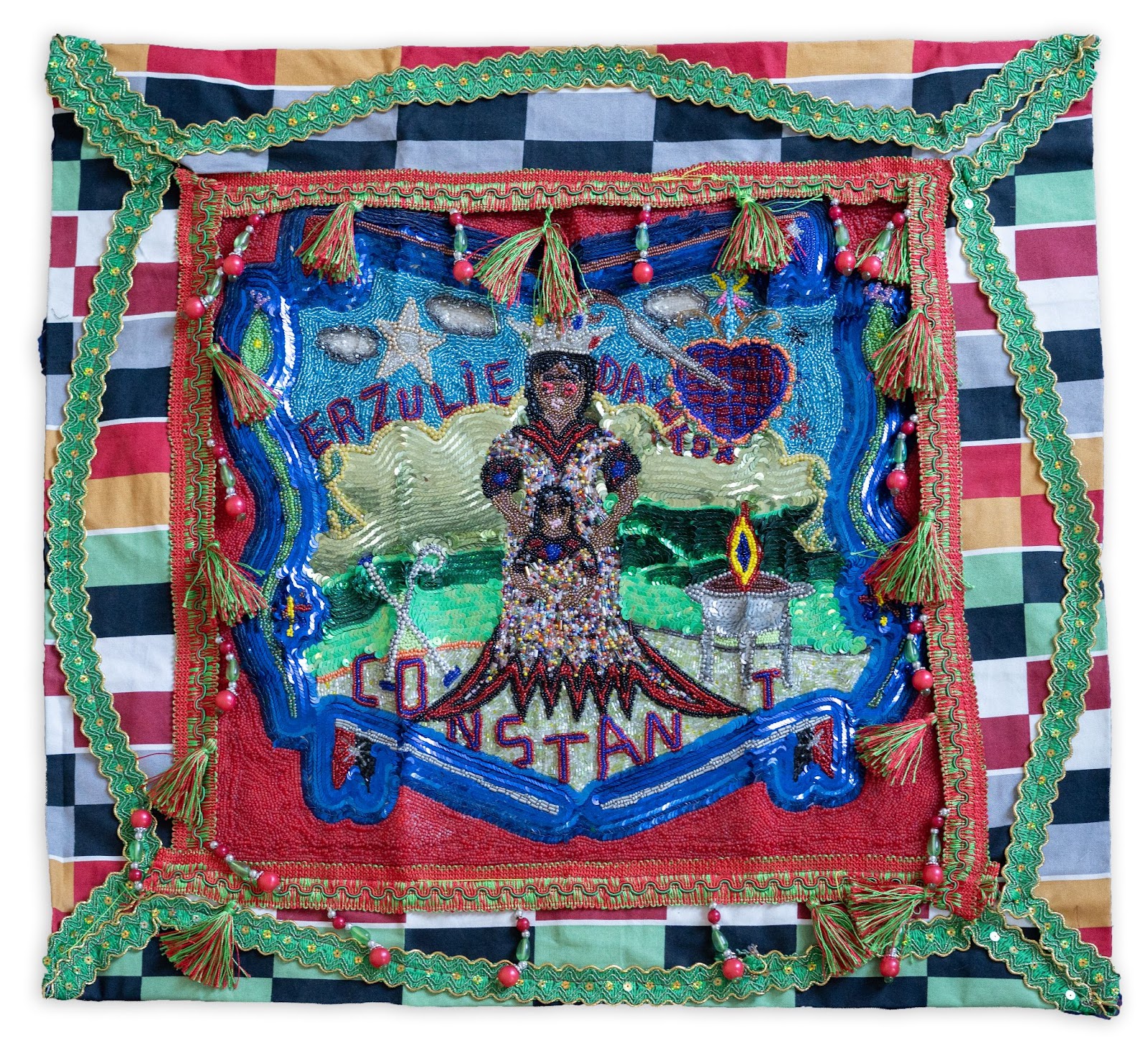 Fort Gansevoort Gallery at the Meatpacking district opens Drapo, the solo show of renowned Haitian artist Myrlande Constant, synonymous for her impressive textile works that are hand-beaded and embroidered with sequins.
The unique blends of contemporary and traditional themes has gained her recognition on an international level. The exhibition on view from January 11th to March 11th, 2023, highlights Constant's artistic development and skill through a selection of both new and older works.
Constant was recently featured in the Venice Biennale exhibition, "The Milk of Dreams" curated by Cecilia Alemani and has a forthcoming survey exhibition, "Myrlande Constant: The Work of Radiance," set to open at the Fowler Museum in Los Angeles on March 26, 2023. This exhibition will be the first of its kind dedicated to a female Haitian artist in the United States.
Based in Port-Au-Prince, Constant is known for her sophisticated compositions, which are created with beads and sequins on cloth. Her work draws inspiration from traditional Vodou flags, known as drapo Vodou, which are commonly used in ceremonial practices. Her art is characterized by sensual and painterly qualities, with intricate details and rich colors in elaborate narrative scenes. A significant number of Constant's flags depict lwa spirits and illustrate central myths in the Vodou religion and imagery drawn from Haitian history and civic life.
Constant is the first female Haitian textile artist to gain recognition for her innovative approach to traditional drapo Vodou practice and interpretations of Haitian religious myths. An example of this is her piece, Lasirène (c. 1990), which depicts an important lwa in Haitian Vodou in the form of a mermaid, and incorporates imagery related to the significance of water in Haitian civic life and religious practices.
The exhibition will showcase Constant's new monumental work, Apres Gran Met La Fey Nan Bwa Se Tretmant Yo Viy, 2022, which features a lively scene with many lwa from Haitian Vodou. At the center of the composition, which is nearly ten feet long, Constant depicts Danbala, an important lwa in Haitian Vodou, traditionally portrayed as a snake. The background of the composition illustrates the origin story with a landscape of lush rolling hills.
Her fresh take on traditional Vodou flag-making elevates her work beyond folk art, making it a must-see for the winter shows in New York.