Maya Lin Honored as the 29th Annual Crystal Award Recipient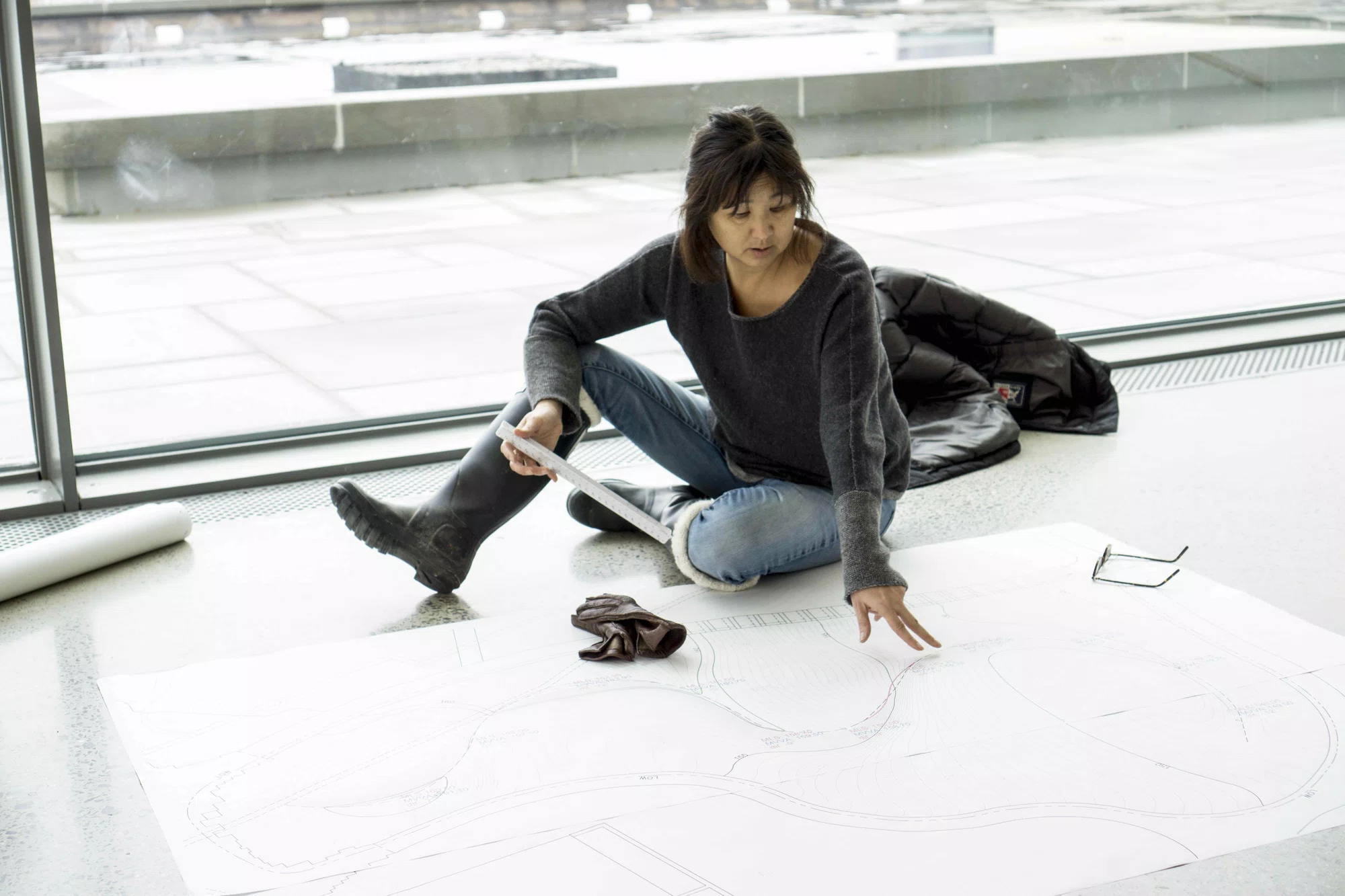 Portrait of Maya Lin. Image: Alyssa C. Thiel, courtesy PUAM
The World Economic Forum has presented the renowned architect and artist Maya Lin with the 2023 Crystal Award among other actors and humanitarians. The award is given to creatives whose artistic endeavors have significantly improved society.
The winners will be recognized during the opening ceremony of the Forum's Annual Meeting 2023 in Davos-Klosters, Switzerland, on the evening of Monday, January 16, 2023. Lin is being honored for her contributions to architecture as well as her continued dedication to producing solutions that are both socially and environmentally responsible.
Lin is best known for her work as the designer of the Vietnam Veterans Memorial in Washington, D.C., which has become one of the most visited monuments in the United States. Her work often deals with themes of memory and the environment, and she has been recognized for her ability to create powerful and moving designs that have a profound impact on society. Maya Lin's latest memorial, "What is Missing?", is an ongoing multimedia project that addresses the issue of biodiversity loss and extinction. The project consists of a website, a sound installation, and a number of repurposed sculptures that depict extinct species and act as physical reminders of biodiversity loss. Through **"What is Missing?", Lin aims to raise awareness about the urgent need to protect biodiversity and to inspire people to take action to preserve the Earth's biodiversity.
The award ceremony will take place in Seoul, South Korea, in conjunction with a major exhibition of Lin's work at the National Museum of Modern and Contemporary Art, Korea. The exhibition, which will run from January to April, will showcase a selection of Lin's most important works, including models, drawings, and photographs. The exhibition is a once-in-a-lifetime chance for Seoul audiences to see the creations of one of the most renowned architects and designers, and it is anticipated to get substantial attention from the global art and architecture communities.
Internationally renowned artist, Maya Lin, believes that art has the power to change the way we see the world and inspire us to take action. In a recent statement, Lin said that art can present new perspectives that make us question and care about the issues we face. She also emphasized that art can help us to imagine and create solutions to the problems that we face.
The Crystal Award is the most recent of many accolades Lin has garnered over the course of her career. The award is particularly noteworthy because it honors her for both her ongoing contributions to society and her past successes. Her exhibition in Seoul is certain to be a highlight of the year in the art and architecture worlds because Lin's work continues to inspire and have an impact on designers and architects all over the world.