Tchotchke Gallery Opens New Space in Brooklyn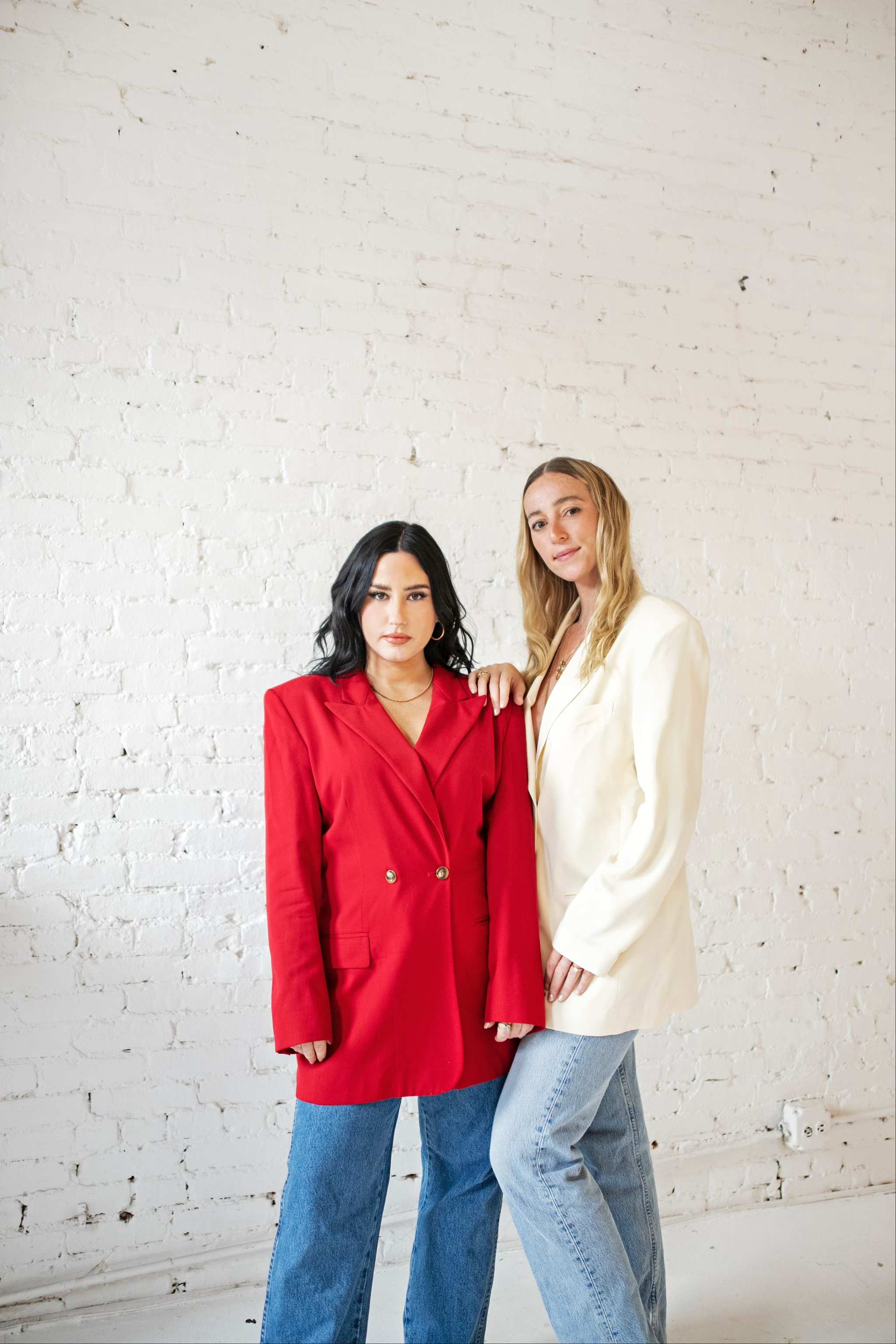 "It is nuts in here!" says Danielle Dewar, exhilaratingly as attendees crowded Tchotchke Gallery's new space in Williamsburg, Brooklyn, for opening night. After founding the then-online gallery in 2020, Danielle Dewar and Marlee Katz have expanded to a brick-and-mortar with an inauguration exhibition, "Homecoming," featuring represented artists Josiah Ellner, Debora Koo, Elena Redmond, and Rachael Tarravechia.
The 600 sq feet space is located in a vibrant artist community and in proximity to many of the gallery's artists' studios. "The transition was inspired by giving the artists on our program somewhere to routinely show their work in New York," says Dewar.
Katz adds, "One of the reasons we are moving into a physical space is so that we can provide a sense of community for our artists locally and a place for all of the artists on our program to show their work in person, in one of the art hubs of the world."
Launched at the height of the pandemic, Tchotchke Gallery has since become a successful platform for emerging artists. The opening of a physical location is a testament to the founders' dedication to the gallery and its artists and marks the start of a new and exciting chapter. Over the past two years, the gallery has assembled an impressive roster of talented artists.
Homecoming showcases exceptional artwork from the standout grouping, including the enchanting paintings of Wisconsin-based Josiah Ellner, whose unique perspective draws inspiration from nature and utilizes bold colors to the girly-pop, bedazzled canvases of Rachael Tarravechia. Notable pieces included "Tell Me I'm Special" by Elena Redmond, who often incorporates pop culture and film references in her work, such as inspiration from the 2022 slasher film "X" starring Mia Goth, as well as the nostalgic paintings of Deborah Koo depicting scenes of everyday life.
"Homecoming" is on view through February 7th. The gallery is at 311 Graham Avenue, Brooklyn, NY 11211. Follow @tchotchkegallery for more.