The Art World Gets Busy for Climate Change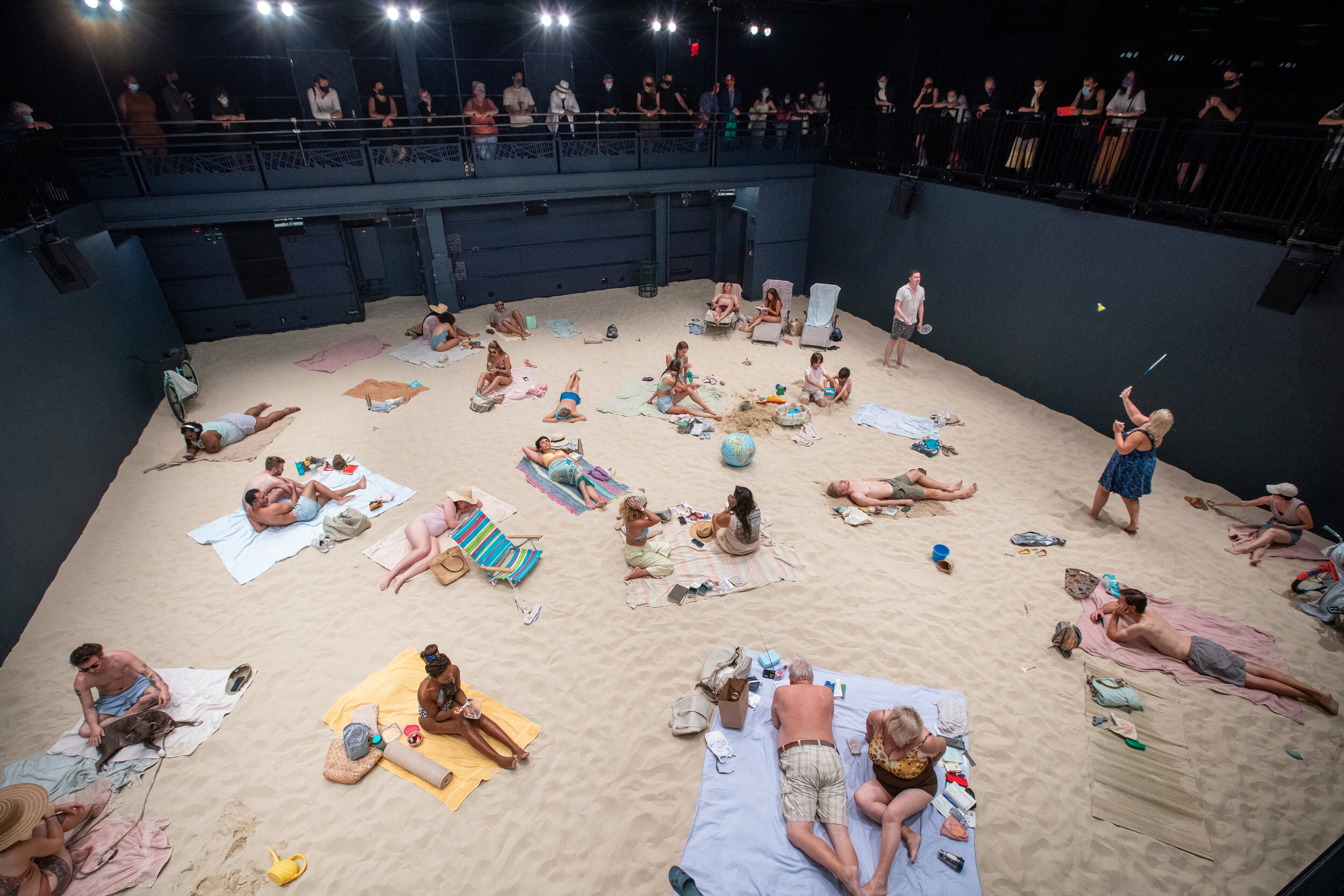 Climate Week in New York brings together core initiatives to advocate for a healthier world and climate change, and actively, the art world is participating.
Arriving at a no better time, opera-performance "Sun & Sea" makes its US debut at BAM Fisher addressing the complex relationship between people and our planet. Covering the theater space with twenty-five tons of sand to reflect a beach, the score originally premiered at the Venice Biennial for the Lithuanian Pavilion, earning a Golden Lion award - the first by creators Rugi? Barzdžiukait?, Vaiva Grainyt?, and Lina Lapelyt?.
The high-powered opera comprised ghastly lyrics of human activity that affect our ecosystem, inviting audiences to watch from above stage, as if one was looking through a microscope. "Sun & Sea started with the image of vacationers lying on a sandy beach and singing; their half-naked bodies observed from above, from the sun's perspective, as if humankind were insects, finding parallels with the temporality of the colossal body - the body of the Earth," said librettist Vaiva Grainyt? on behalf of the artistic team.
In Manhattan, Danish art collective Superflex drew attention to the global crisis on biodiversity through 'Vertical Migration,' a film projection of light gleaming Siphonophores. This ocean microscopic organism rids carbon from the atmosphere. During the General Assembly, the loop-video is being screened on the United Nations Secretariat Building (September 21-24, from 8 and 11 p.m) in efforts to be a part of this year's agenda.
Similarly, in preparation for a wider discussion during United Nations Climate Change Conference, also known as COP26 taking place in Glasgow this November, conservation group WWF (World Wildlife Fund) partners with various galleries and museums to raise funds, and awareness through social media campaign #ArtForYourWorld and auction sales. Curatorial collective Artwise invites art organizations like Tate Modern, The Photographers' Gallery, Victoria Miro to take part as well as Sotheby's auction house who will host a Contemporary Art Day Auction with proceeds going towards WWF. Contemporary artists selling include Tracey Emin, Jadè Fadojutimi, Anish Kapoor, Gavin Turk, Rose Wylie and more. While Chila Kumari Singh, Burman, Heather Phillipson and Bob and Roberta Smith are creating new, limited-edition prints exclusively for the movement, on sale online from early October.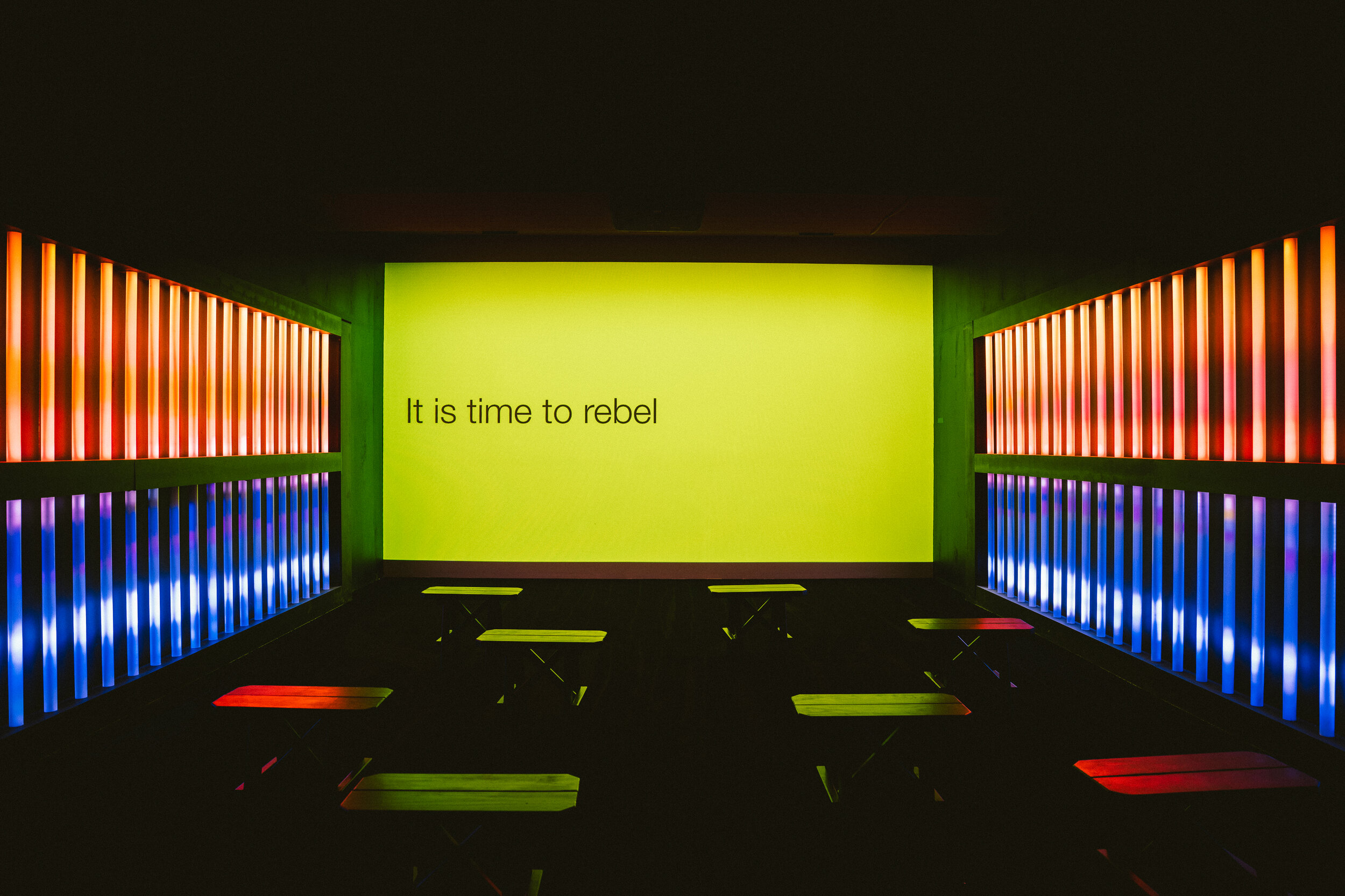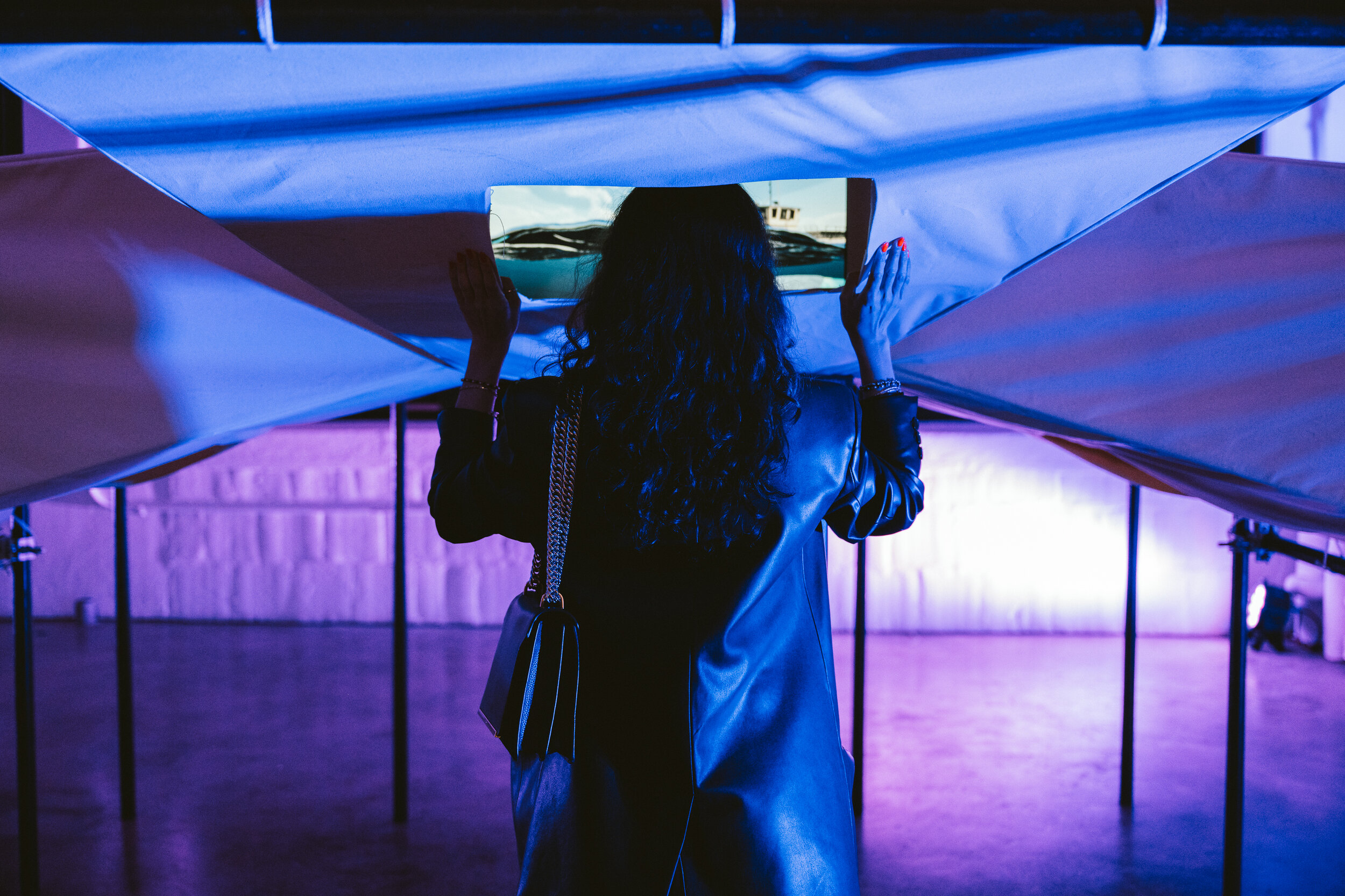 More and more, we see the art world adjusting to the immediate need to rethink the roles art has on climate change, specifically in ways we treat logistical output, including shipping artworks from across the globe to attending art fairs, internationally. Environmentally conscious organizations are pushing forward the conversation around ways to improve humanity.
"Never has it been more urgent - and more possible and promising - to tap into our inner ecopreneur spirits. We're proud to work alongside Undercurrent's artists and creators to spark actions that can help save our natural world and collective future," said Global Forest Generation's Executive Director, Florent Kaiser, who recently joined forces with non-profit organizations Kiss The Ground, Ocean Conservancy to open the much-anticipated audiovisual experience exhibition Undercurrents.
The three years in the making project mesh music with art installations based on the future of consciousness, waste, ocean crisis, and distresses of the planet. Featuring over 60,000 square feet of interactive installations by some of today's most exciting musicians including Bon Iver, Grimes, Jorja Smith, Khruangbin, The 1975, Actress, Aluna, and many more, the Brooklyn-based exhibition connects with music buffs with art, and vice versa to reach various audiences.
These are just scratching the surface on what's on view in New York, and what's to come in this fall alongside the rescheduled shows opening. Make sure to catch these while you can.
Climate Week. NYC. September 20-26, 2021.