Fashion Brand Kitsuné Launches Galerie Kitsuné In Brooklyn, With Inaugural Show By Mario Navarro
The joy offered by art and fashion collaborations is always an opportunity we can't take lightly and with artist Mario Navarro's new art collection philosophically aligning well with the multi-faceted French-Japanese fashion Maison Kitsuné, Galerie Kitsuné opens with "A chair is a chair is a chair." Its mission? To combine and mix art with the everyday.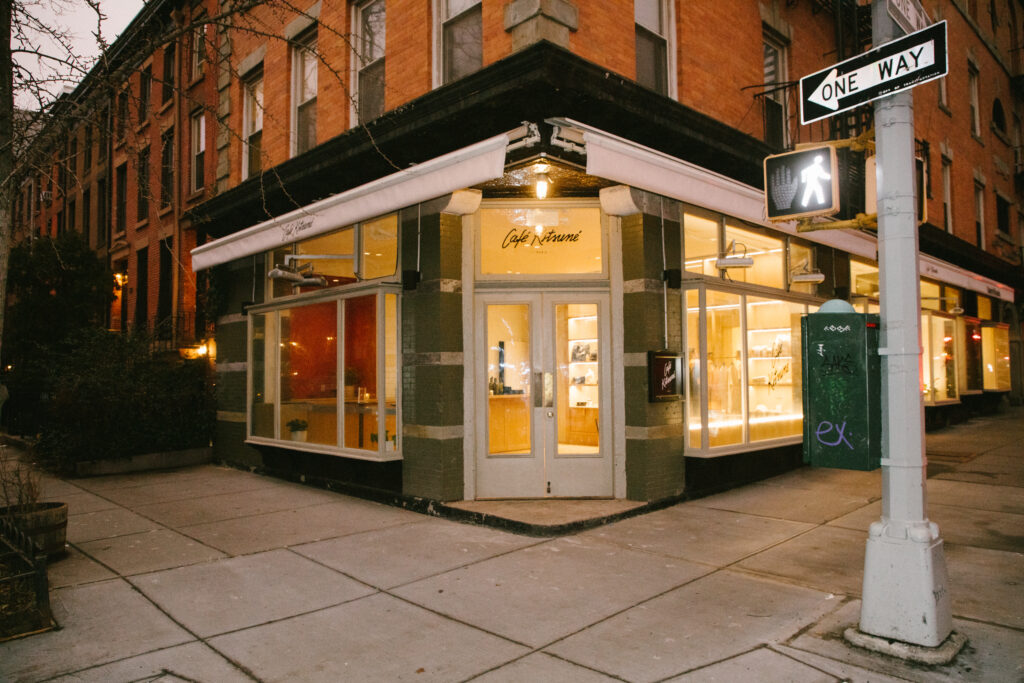 Galerie Kitsuné celebrated its newly launched art space for artists in Brooklyn's Boerum Hill with a festive reception with prolific characters like DJ Stretch Armstrong, Stylist Brie Welch, artist Ivan Navarro and many more. The new space is committed to showcasing upcoming artists with the same whimsy as it does with clothing and music.
Opening with the inaugural exhibition "A chair is a chair is a chair," curated by Balcony Magazine, introduces a series of 13 pencil-to-paper drawings that play with concepts of appropriation, consumption, and permanence by Mexican American artist Mario Navarro. The uncanny yet charming colored pencil artworks were made as a hobby picked up during the pandemic lockdown.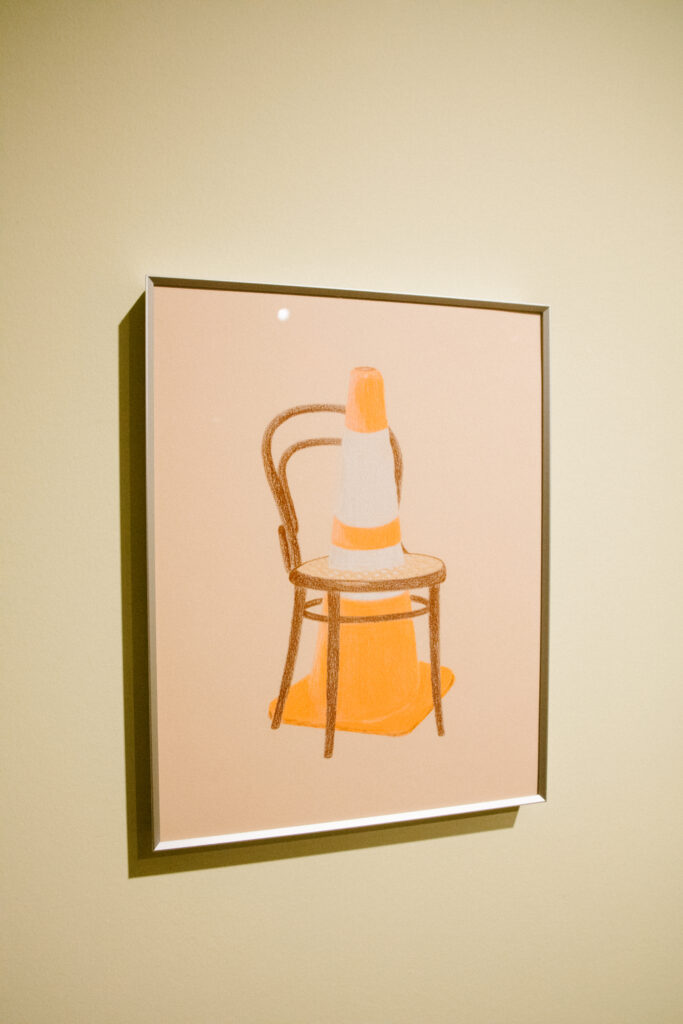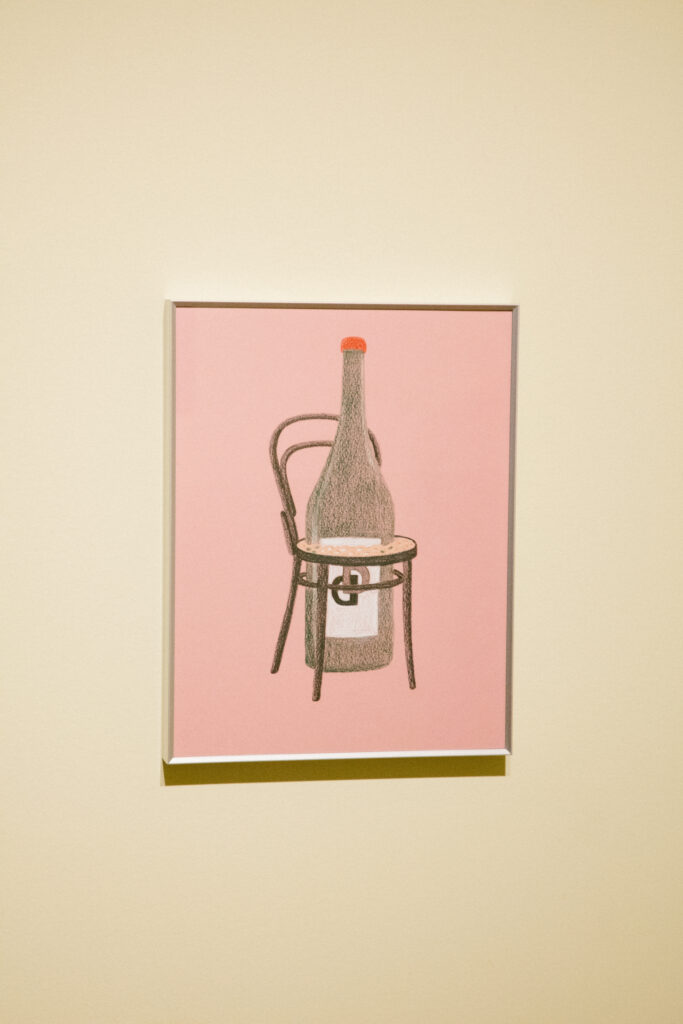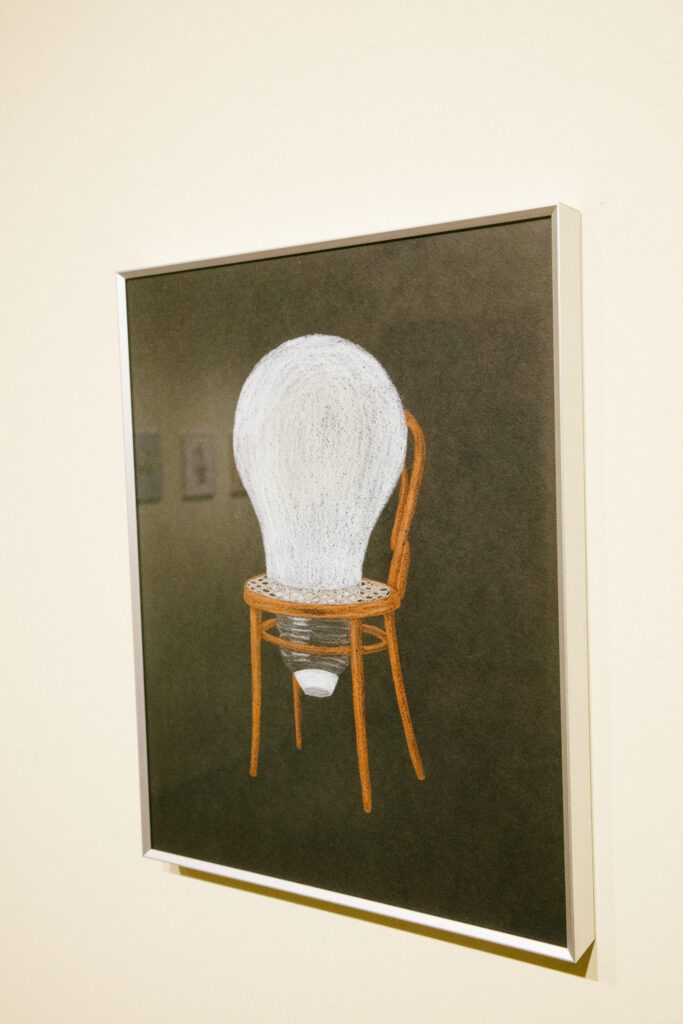 Navarro's artwork examines and integrates situations from ordinary life with a well-known modernist design concept. Some of the artwork on display at Brooklyn's Galerie Kitsune appears to be a caustic commentary on modernism's precarity in today's society. One display in particular, 'Chair No. 14,' depicts a classic design by German-Austrian designer Michael Thonet. This being the title character of the show in this series is a pencil on paper artwork, it reinterprets Michael Thonet's renowned Chair No 14.
The premier is in conjunction with Balcony magazine's second issue with includes conversations with Chilean activist and artist Cecilia Vicuña as well as shared words with Sri Lankan architect Geoffrey Bawa. Marking the first exhibition coordinated by the bi-annual publication, it is an outstanding start and development for Maison Kitsune's ever-evolving brand.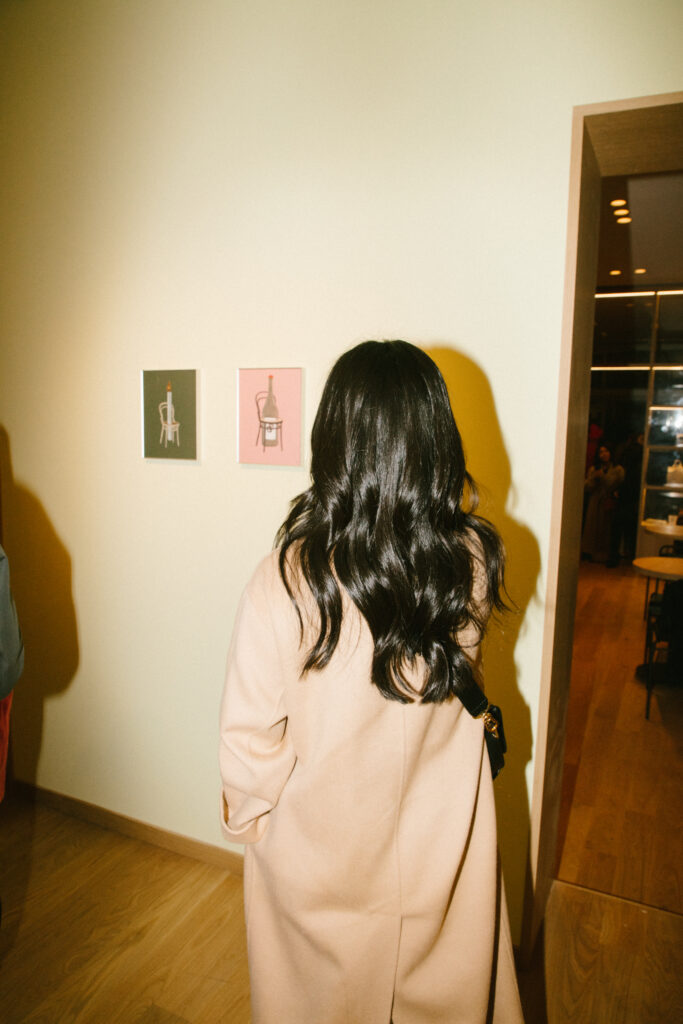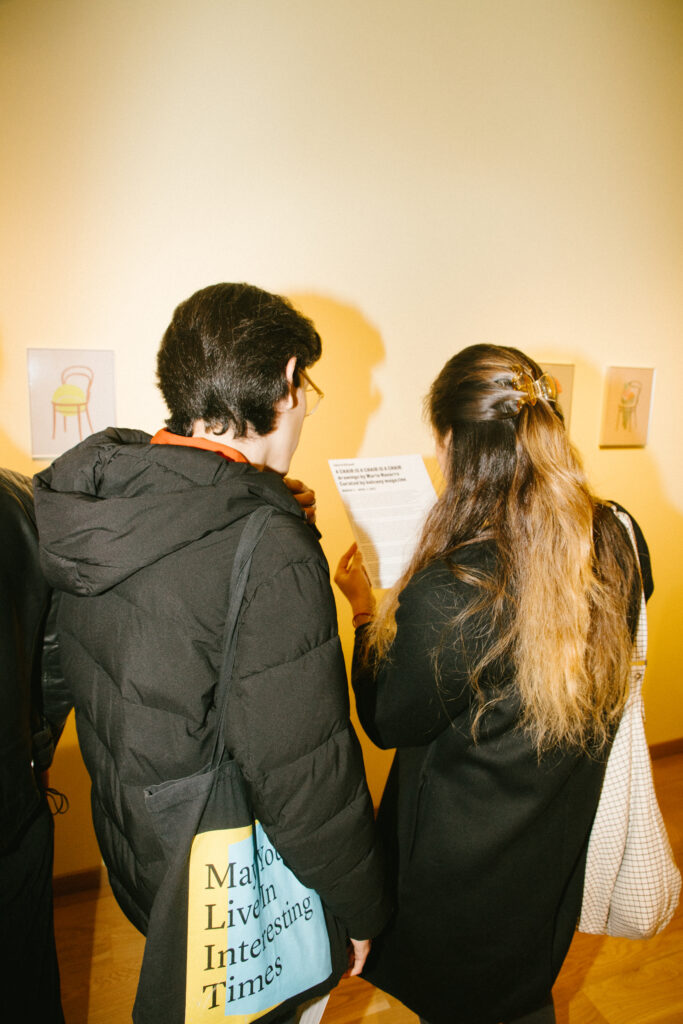 'A chair is a chair is a chair' Exhibition opening
| Photos: Courtesy of Gallery
Gallerie Kitsuné is projected to be an exciting location for exploratory art, covering photography, sculpture, installation, painting, atypical mediums, and even poetry readings and discussions, with exhibits featuring Good Fucking Design Advice, Conrad Clifton, Thandiwe Muriu, Pepo Moreno, and Imruh Asha. This new site provides inspiration for people interested in the creative areas, the interchange of ideas in general, or just longstanding followers of the brand.