Jean-Michel Basquiat's Family Announces Ticket Sales for the Exhibition "Jean-Michel Basquiat: King Pleasure"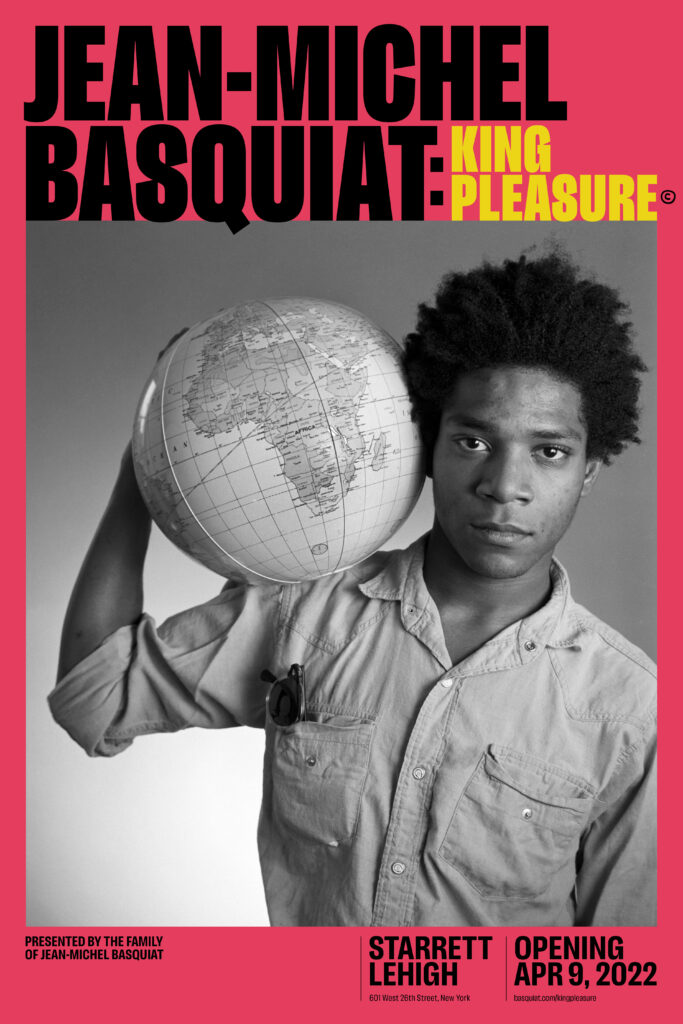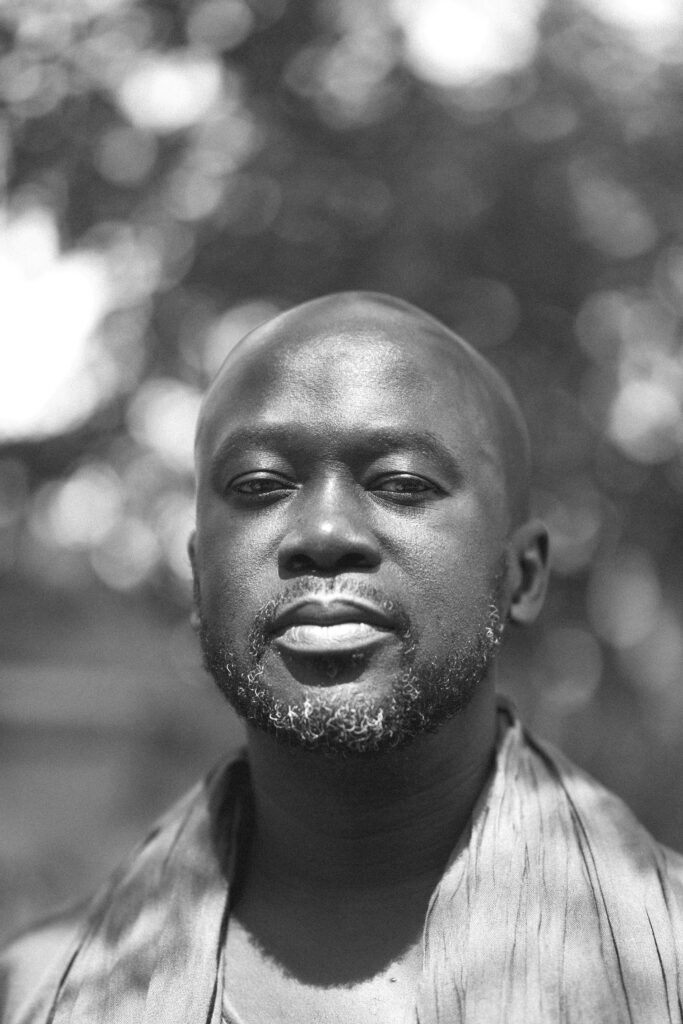 On April 9th, the highly anticipated Jean-Michel Basquiat: King Pleasure exhibition opened, featuring never-before-seen paintings by Jean-Michel. Jean-Michel Basquiat's family has made over 200 new artworks available to the public through an exhibition at RXR's Starrett-lehigh Building, a New York landmark in West Chelsea. Lisane Basquiat and Jeanine Heriveaux, Jean-sisters, Michel's are the exhibition curators as well as the executive producers.
In addition to the show, Rizzoli Electa has released a book titled Jean-Michel Basquiat: King Pleasure, penned by Lisane and Jeanine, as well as his stepmother Nora Fitzpatrick.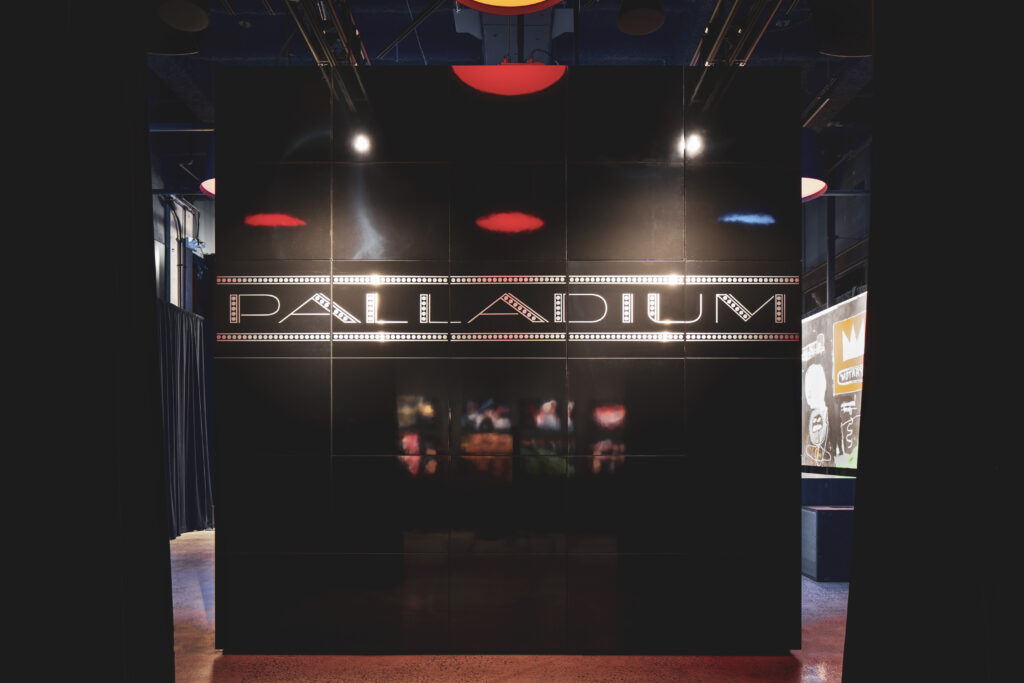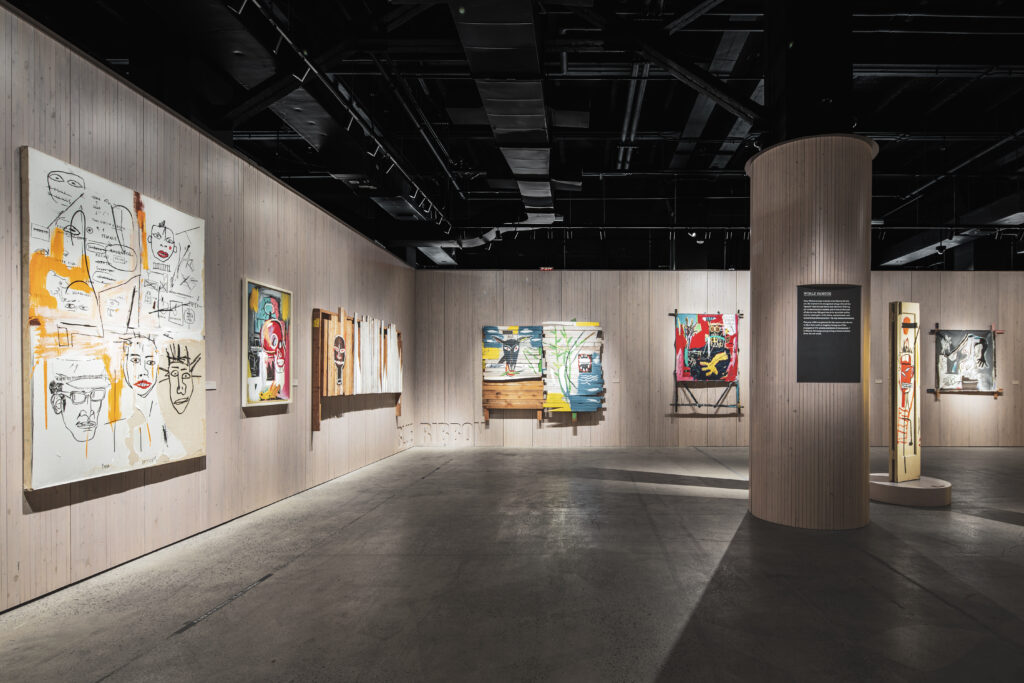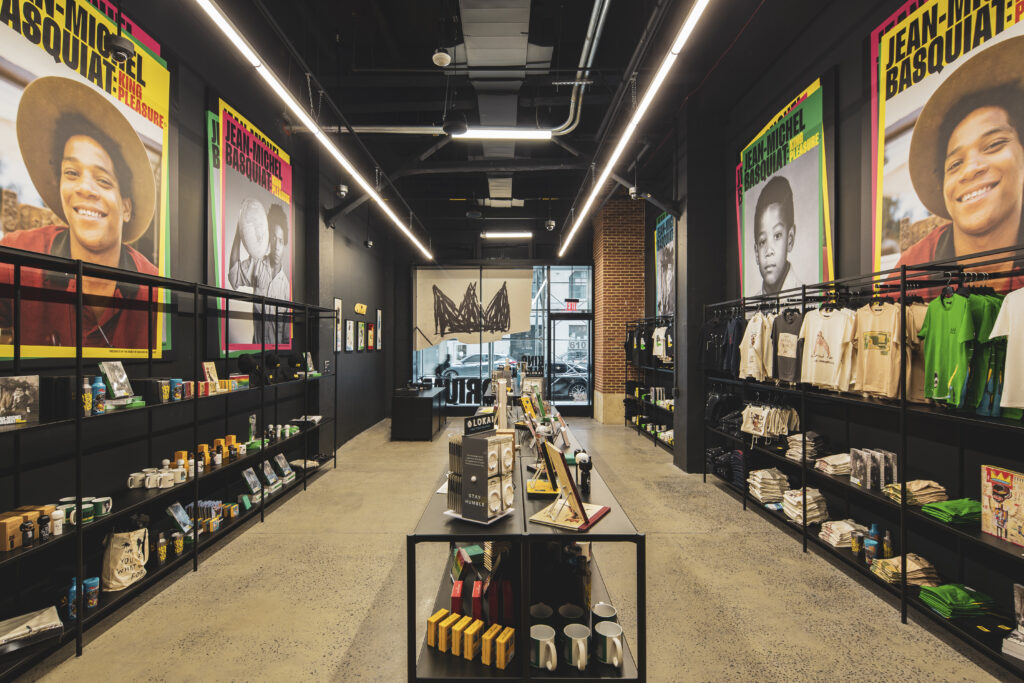 The Basquiat family shares their collection for the first time ever in this seven-theme show, delivering an intimate and foundational insight into Jean-Michel as only they can. The show, which includes over 200 works and objects from the estate's collection, 177 of which have never been seen before, takes visitors from his early infancy to his posthumous achievements and contextualizes how his ancestry and family influenced his work.
Yieldstreet, Spotify, VICE, and Phillips are among the sponsors of the show, which presents an intimate and holistic portrayal and vision of Jean-Michael Basquiat. Yieldstreet is a key partner for this show, with a goal of assisting artists in generating $3 billion in revenue outside of traditional public marketplaces by 2025.
King Pleasure, which spans 15,000 square feet of the Starrett-Lehigh Building, features seldom seen paintings, sketches, ephemera, and relics from the Basquiat family.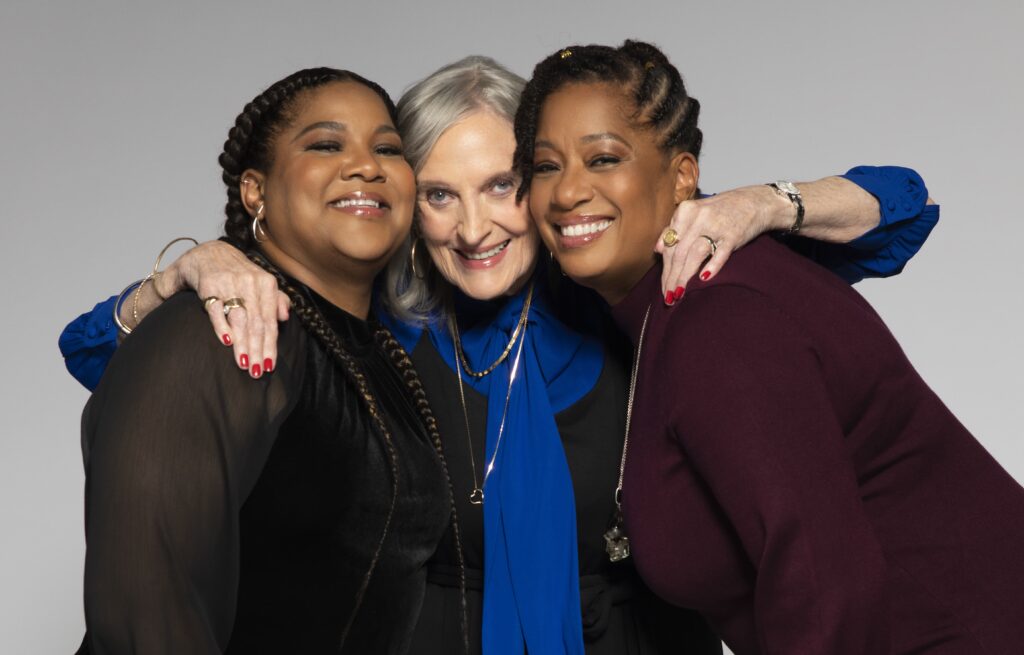 Jean-Michel's sisters have a unique position in the art world as two Black women who operate outside of the art establishment and manage one of the world's most important and precious collections. Collaborating with Ileen Gallagher and ISG productions limited to create the most anticipated show of the year, the exhibition includes exact replicas of Jean-studios Michel's on New York's Great Jones Street and the Michael Todd VIP lounge at the Palladium NightClub, both of which include his works.
David Adjaye, the exhibition designer and founder of Adjaye Associates, is a globally famous architect who was commissioned by Jean-Michel Basquiatâ's estate to put together the display. The exhibition identity, designed by Abbott Miller of visionary design company Pentagram, was also chosen with care. Miller has worked with cultural institutions such as the Guggenheim Museum and the Metropolitan Museum of Art in the past. The design brand Arper was tasked with outfitting the exhibition space to recreate the original feeling of Jean-Michel's studio at the Michael Todd VIP room.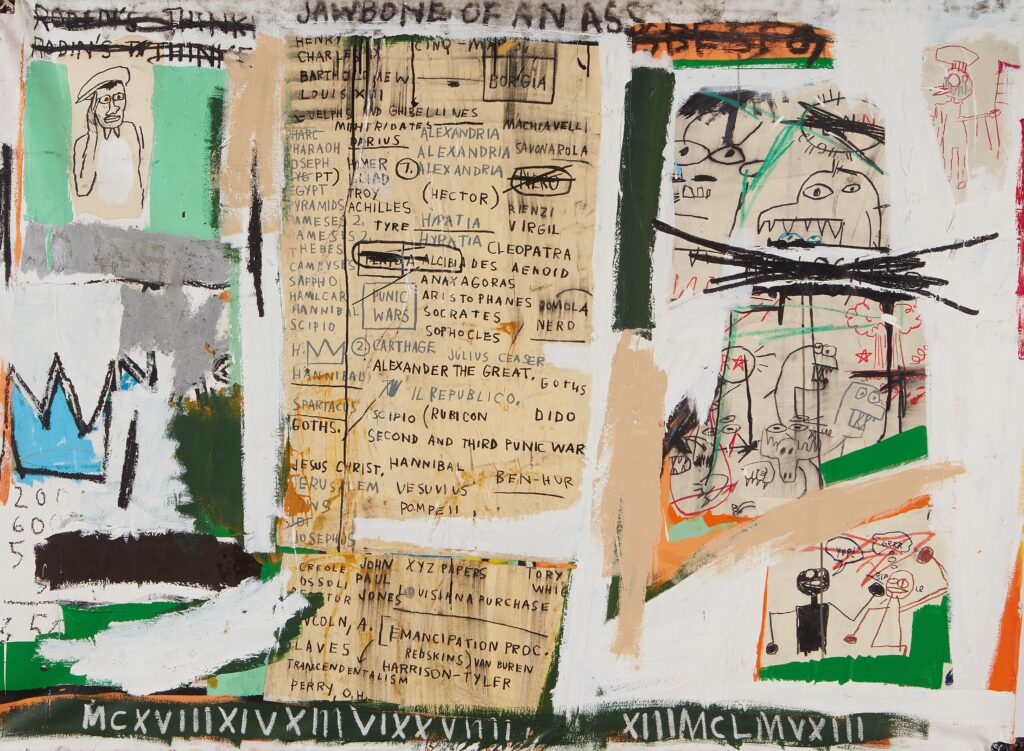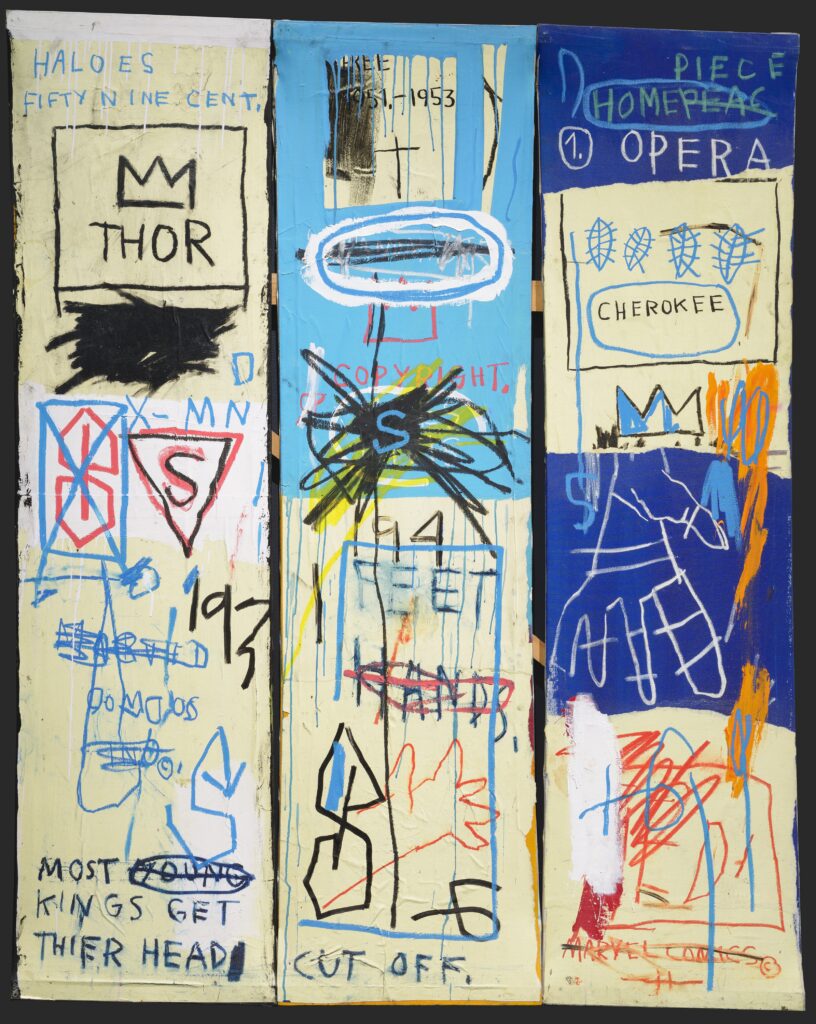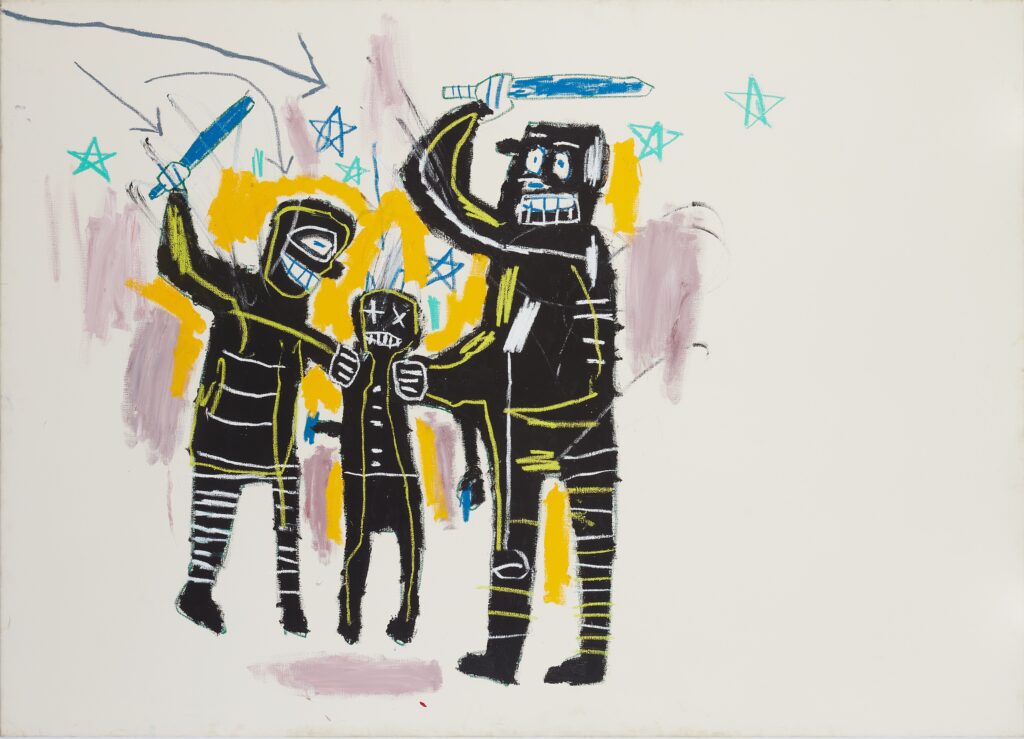 Divided into seven themes, King Pleasure explores the following era of the artist's oeuvre.
A 1960 introduction: With multiple self-portraits on exhibit, this theme exposes the audience to Jean-Michel Basquiat, his family, and his ancestry.
King's county: The artist's youth is explored in this theme, which includes a look at Brooklyn and Puerto Rico, where he spent his formative years. It also features evocations of Jean-Michel's boyhood home, as well as detritus and mementos from his life.
World famous: This theme explores Jean-Michel's spectacular rise to fame, using paintings from the estate and other mementos belonging to or associated with him.
Ideal-57 Great Jones Street Studio Recreation: This theme, designed by the Italian design firm Arper, depicts Jean-Michel's workshop in August 1983. Paintings, drawings, sketches, personal possessions, furnishings, his personal bicycle, video recording, and book collections are among the items on display.
Art gallery: Thematically organized galleries featuring roughly 100 paintings and sketches by Jean-Michel Basquiat may be found in this section of the exhibition. The estate owns all of the pieces contained in this theme, the majority of which have never been seen before.
Palladium-1985: This theme is inspired by the Palladium, New York's most famous nightclub, where Jean-Michel made two paintings for the VIP room. The artworks Nu-nile and Untitled, as well as film and sounds from the studio, are on display in this reconstructed space.
Place Jean-Michel Basquiat: The show concludes with a gallery including oral histories from members of Jean-Michel's family. Contributions from a close group of friends, as well as posthumous prizes and exhibits for Jean-Michel, are included.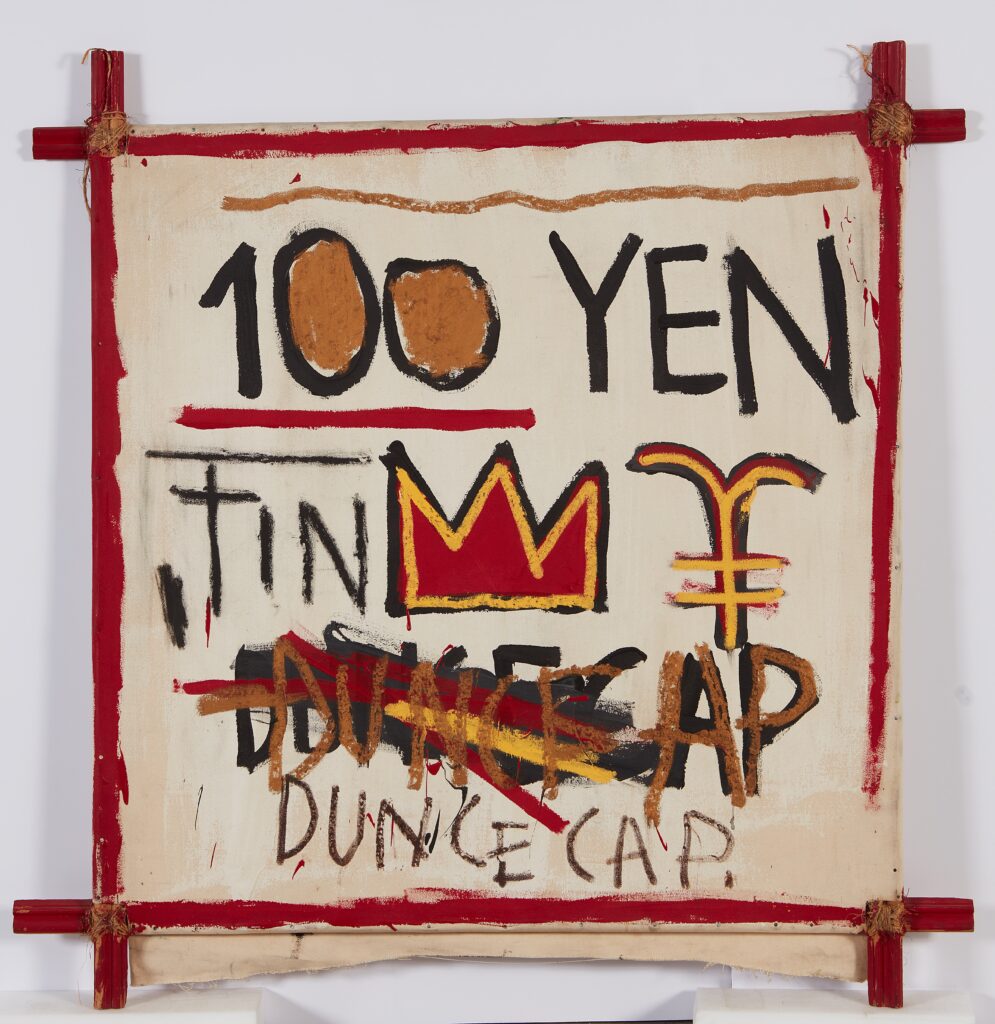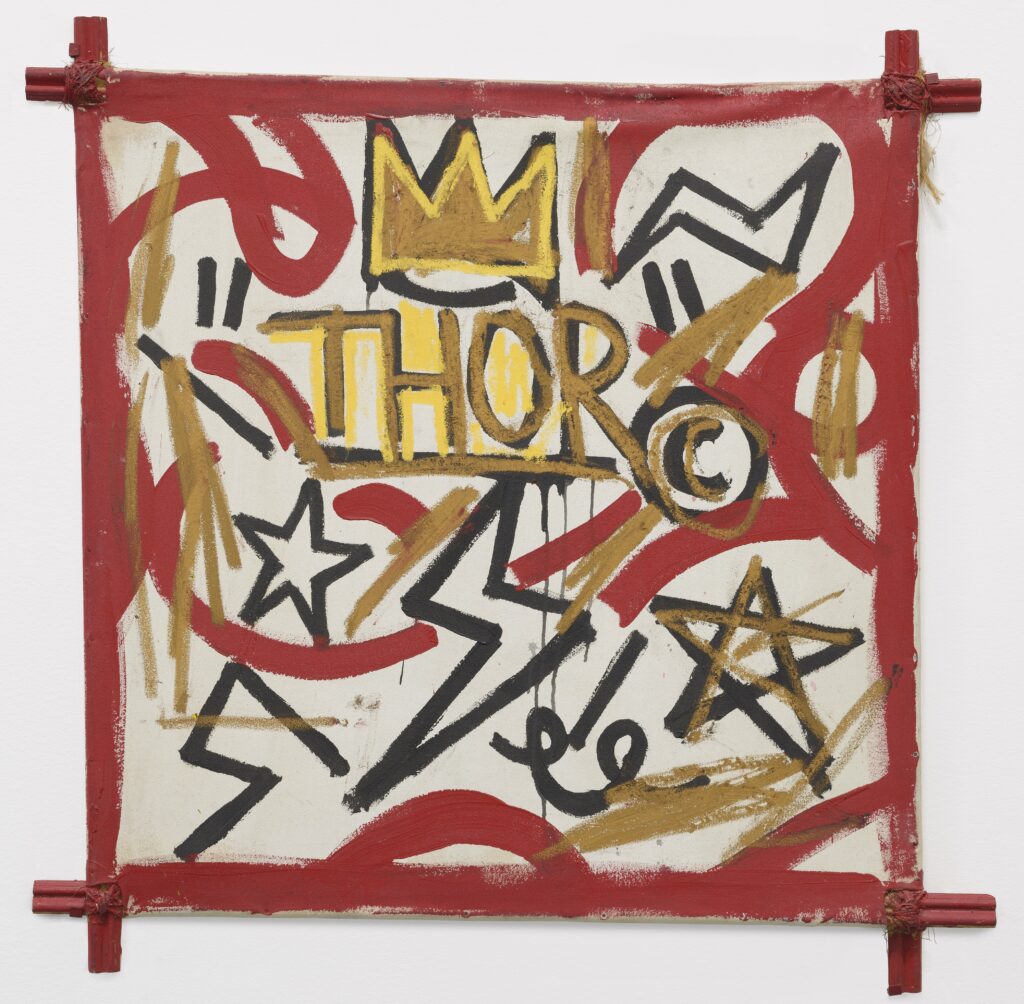 Ticketing Information Jean-Michel Basquiat: King Pleasure exhibition:
Tickets are in high demand. When you buy online, you may save money.
Monday - Thursday
Adult - $35 online
Seniors, Students, Military - $32 online
Children (ages 2-13) - $30 online
Skip the Line* - $65
Friday - Sunday
Adult - $45 online
Seniors, Students, Military - $42 online
Children (ages 2-13) - $40 online
Skip the Line* - $65
*Skip the Line ticket holders receive fast pass entry to the exhibition.
Children under the age of 2 do not require a ticket.
HOURS
Monday - Thursday
First ticket: 11am
Last ticket: 6pm
Friday - Sunday
First ticket: 10am
Last ticket: 7pm