The Editor's Picks: Palestinian Artists to Support Now and Infinitely

Edit by Tiana Ashley/Art Currently
art currently spotlights a cohort of Palestinian artists and designers who epitomize an unwavering commitment to creativity and deepening the understanding of the Palestinian diaspora. From prints, to wearable pieces, photographs, and books available to purchase, many works sold will donate proceeds directly to Palestinian Children Relief Fund (PCRF) in Gaza. Here are a few artists that should be on your radar!
All images on this article were sourced via each artist's online platform.
---

Title: "Have You Ever Been to Palestine?," 2023, 16"x20" (Print)
$150.00 - All proceeds go to PCRF Gaza Relief
Saj Issa was born in St. Louis, MO, and currently resides there as she continues to further her artistry practice. As an Arab American multidisciplinary artist with a master's of fine arts from UCLA, she uses iconism, tradition, and Eastern architectural motifs to unfold her complex childhood summers spent in Palestine. Her work highlights parallels between the West and East.
On October 20th, she took to Instagram to share "Have You Ever Been to Palestine?" a watermelon print available to purchase, to show resistance, and to discover a new meaning. "I'm ready to taste a new watermelon. One that's sweet, celebrated, can be shared amongst each other all the way from Ramallah to: Jerusalem, Haifa, Jaffa, Bethlehem, Jericho, Hebron, Tel-Aviv, Tabaria, Jenin, Nazareth, and our beloved Gaza; without meeting an apartheid wall and checkpoints separating us" Issa writes in the post.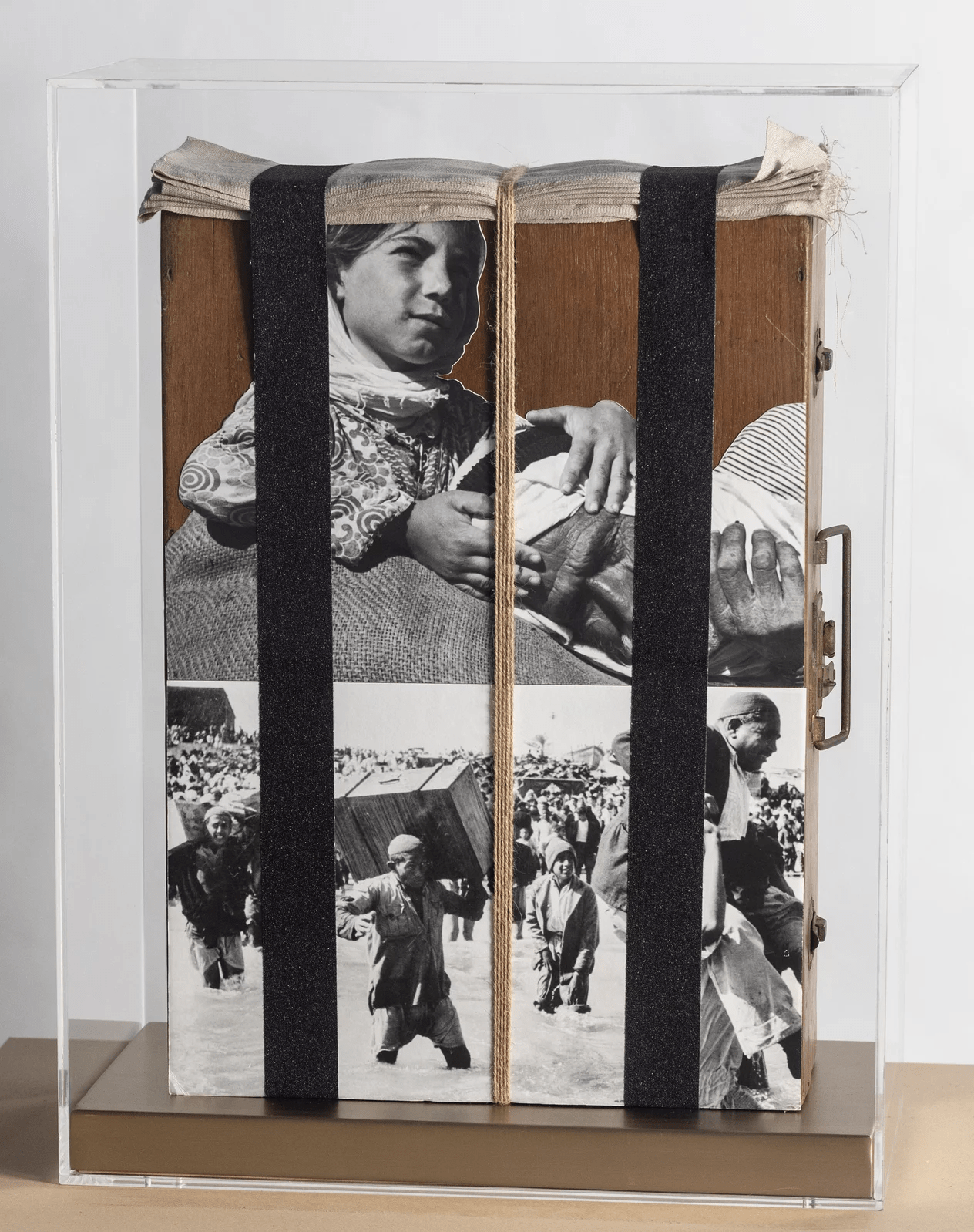 Hazem Harb is a visual artist who received his MFA in Rome at The European Institute of Design after moving there from Gaza. In the context of creation, Gaza will always be more than land in his work. This has led him to explore the "paradoxical and pressured relations between people and places." It is through this perspective that he has found healing from the trauma of the First World War.
His practice is a culmination of academia, architecture, environmental motifs, and social & cultural relations to bind new forms and constructions. Harb's works are currently being exhibited at the Institut Du Monde Arabe, "What Palestine Brings to the World," and throughout Abu Dhabi Art, hosted at Manarat Al Saadiyat. Past solo exhibitions include Maraya Art Centre, Temporary Museum For Palestine" from 2021 to 2022.
Shop Art Prints, Keychains, and Stickers here
Sales from select prints for Gaza will go towards Gaza fundraising efforts
Artist behind the page Nada's Ink, Nada Esmaeel, takes to illustration to explore her Palestinian roots. The Raleigh, NC native is a self-taught artist, influenced by color and geometric patterns lineal to Palestinian culture. Esmaeel's mode of expression celebrates Women, tradition, and the deep relationship between land and people.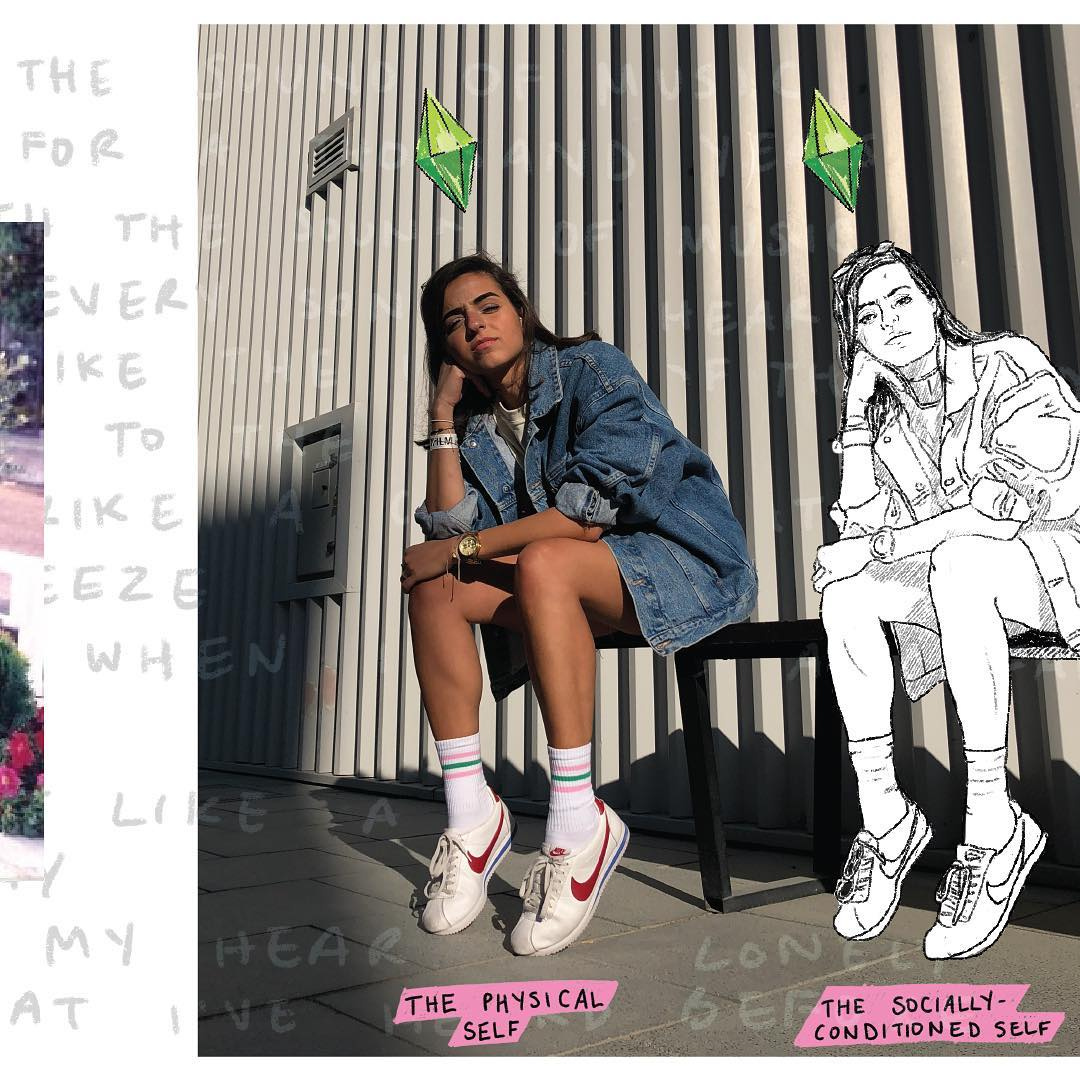 Various pieces available to purchase on her site
Bayan Dahdah is a multidisciplinary artist based in Dubai. Building on her architectural background, Dahdah's practice extends to digital art, graphics, filmmaking, and fashion. In an interview with Femme Revamp, she opens up about being raised in Doha (Qatar), her Palestinian background, and her grandparents being refugees in Jordan. The artist's life story is laden with emotion and generational trauma. Dahdah's available works highlight her talents, — using large strokes to express emotions that appeal to the masses.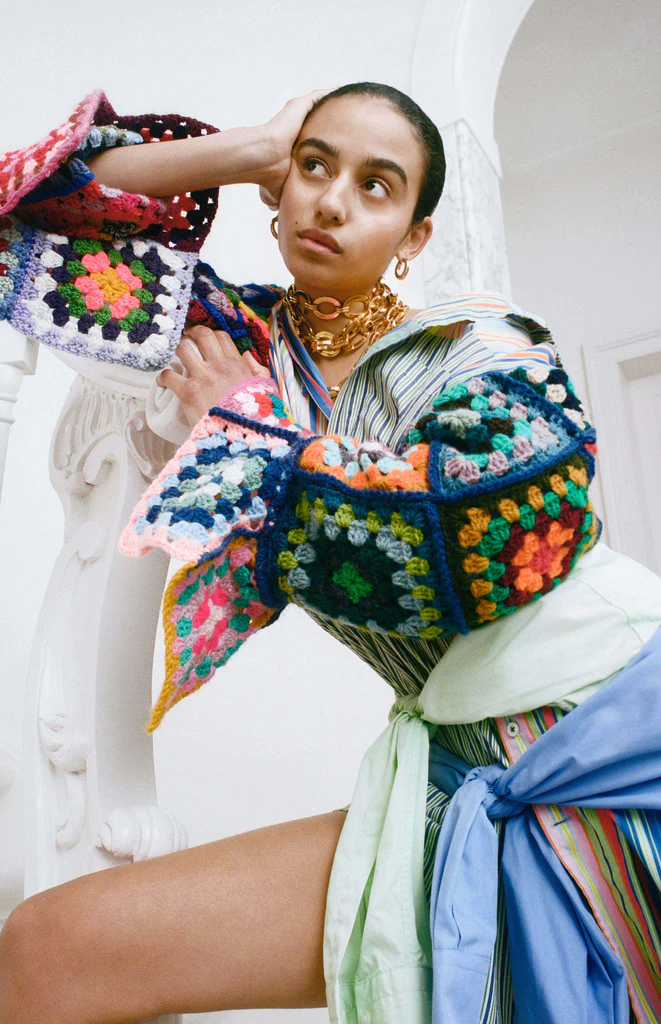 Various items available to purchase
All proceeds go to PCRF Gaza Relief
Ayah Tabri is the founder of Mochi, a clothing brand, established in 2013 in Amsterdam. Originally from Palestine, Tabri was raised between Amman and Riyadh. Her passion for prints, color, vintage, and embroidery led her to Mochi. The brand focuses on sustainability, ensuring each piece is seasonless and timeless, while using deadstock materials and archival pieces to reduce overproduction. Right now you can shop a Palestine top, multicolored top, and pouch on her site. All proceeds from will be given to PCRF.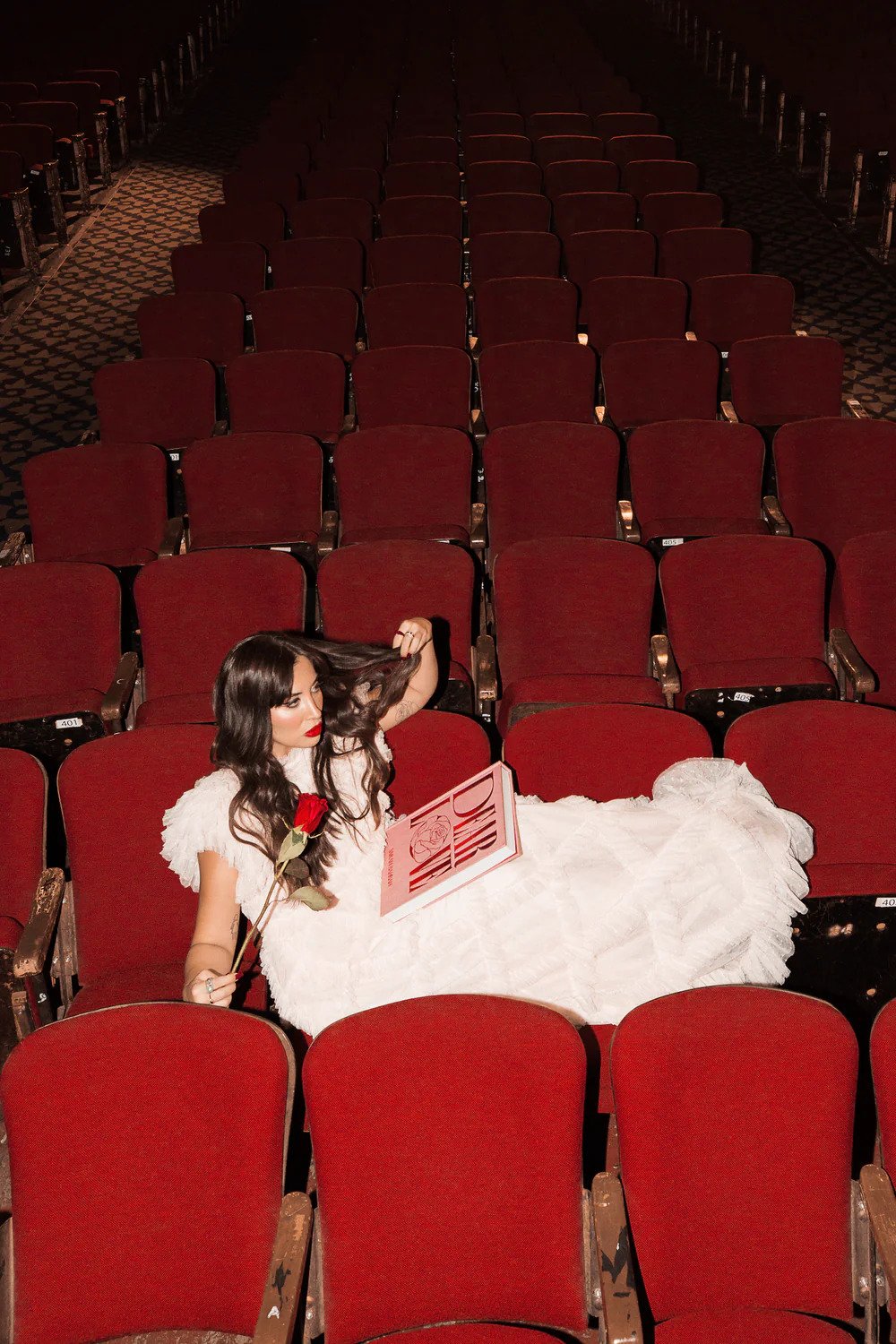 Sarah Bahbah is a Palestinian and Jordanian artist, born and raised in Australia by her Immigrant parents. She uses Instagram to connect to her audience, sharing works that seek exploration of desire, vulnerability, and imperfect relationships through cinematic stills captured and orations. Her international following led to finding a creative agency, Possy, in 2016. Bahbah became the first Arab on the cover for GQ Middle East, and has exhibited pieces at Saatchi Gallery, London, Zonamaco, Mexico, and Scope Art Basel. The artist has sold over 25,000 prints and recently released her first fine art book, "Dear Love", selling more than 7500 copies at launch.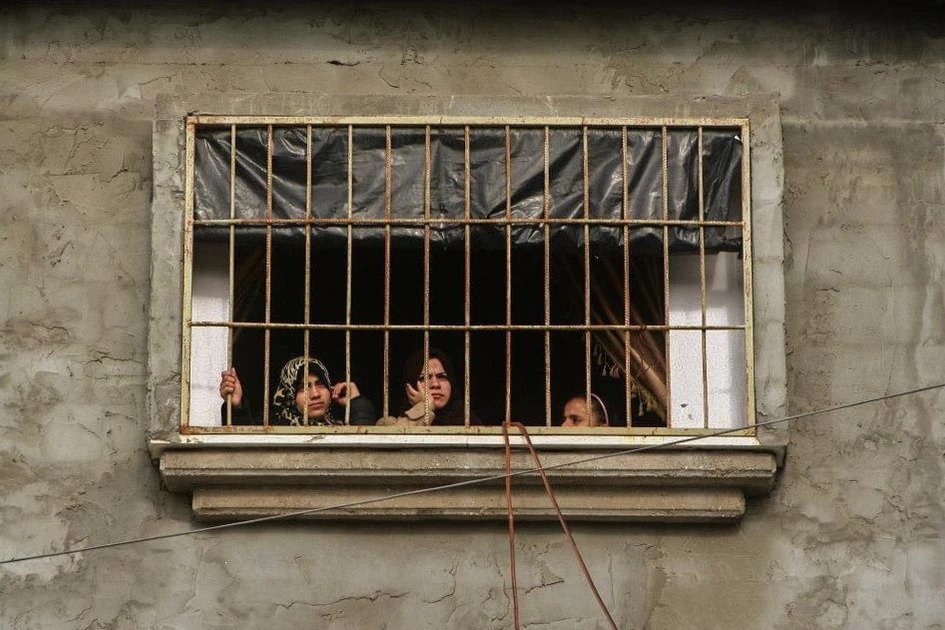 As a Palestinian, independent visual artist, journalist, and co-founder of Refugee Eye, Lara Buramadan uses photography to capture the faceted human perspective. The images don't shy away from the intersection of social and political narratives of refugees and marginalized communities, capturing raw feeling and naked emotions. Her captures have been published by Time Magazine, VICE, San Francisco Chronicle, WordPressPhoto, NPR, Refinery29, The Progressive Magazine, Pacific Standers, Al-Jazeera, Syria Deeply, +972, and more.