Young Creative Marlee Katz Puts Art Currently On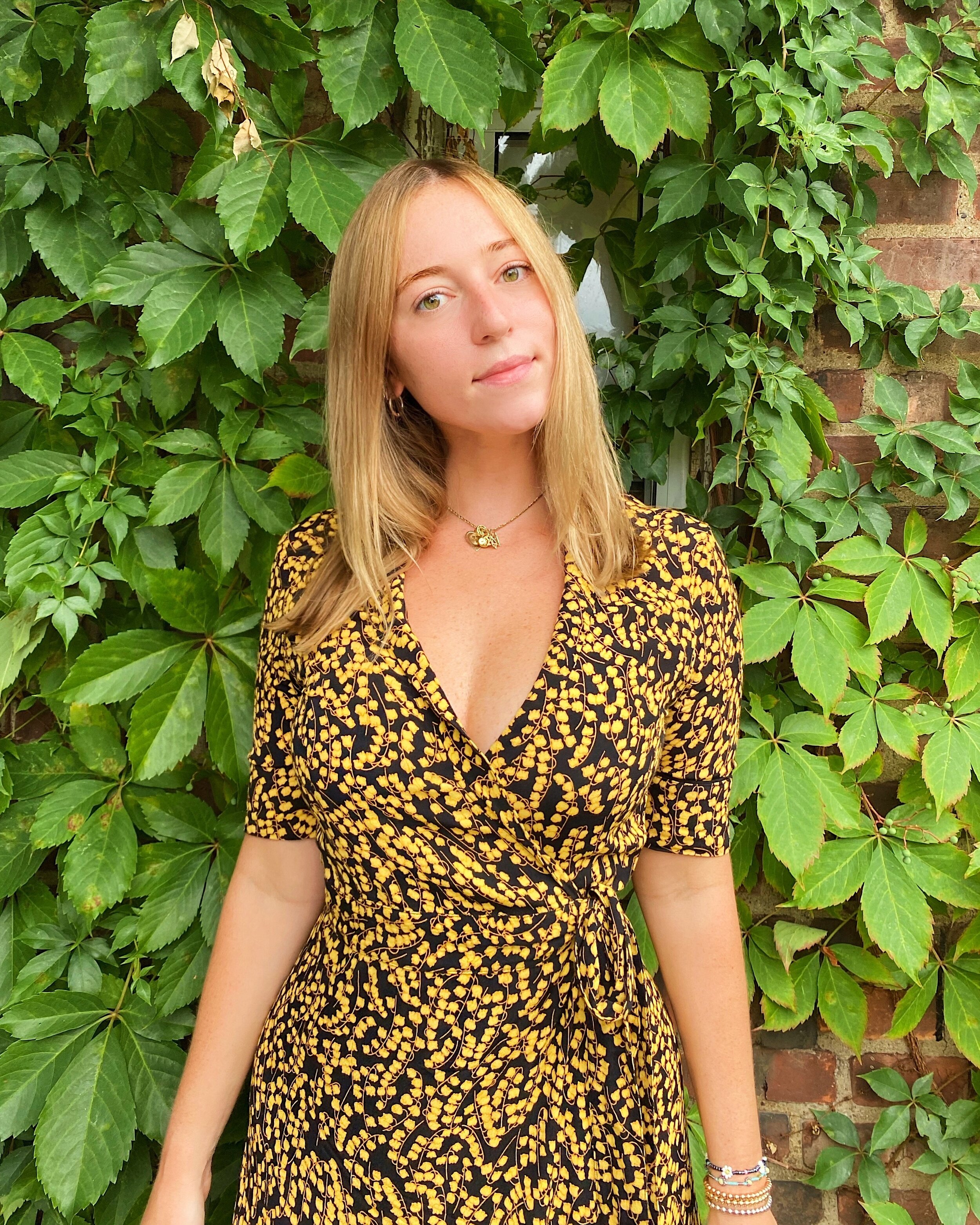 Art Currently speaks to young creative Marlee Katz who puts us on to artists we should be paying attention to including paintings by Oli Epp and/or Nicasio Fernandez - a new wave of imaginative, and bright art speaking to everyday life in a "funky way" as Katz puts it.
Katz studied printmaking and drawing as an undergraduate at UW-Madison. Recently, more than ever before, she has been painting during the global lockdown with charity in mind - with proceeds from each artwork sold being donated to Supplies for Success - an organization working with families and schools to provide back-to-school kits inclusive to art supplies for low-income children. While in quarantine, Katz refocuses her attention on her artistic practice. She says "painting to me, is a type of therapy and it has been helpful to pass the time, reminding me how important creativity is in my life. I am very thankful that I have been able to create as well as to learn how to better master the medium of watercolor, which for me has been the most fun yet challenging part. I haven't made it a priority to focus on my practice until the world shifted in this way, and while having more time on my hands, I have no excuse but to!" The New York-based artist has been involved in the art world for many years like curating exhibitions at Park Hyatt New York with Samuels Creative and interior design projects with Damon Liss Design and Cape Advisors. Katz is your it-girl - she speaks more about her creative process in an interview and which artists to check out. What surrounds you ultimately inspires you to be the artist you are, would you agree?
(Q) Okay, walk us through your day in quarantine - are you at the moment, able to create new works?
Every day is a bit different at the moment, but I have been trying to stick to a routine because I am a routine type of person. I wake up, make tea, workout, and I spend about four to six hours making a painting. I try to make one a day as a rule of thumb, but some days I move at a slower pace. Right now I am focusing on developing shadow and depth and sometimes that takes a bit longer.
(Q) Any new works or series you're working on at the moment?
I am currently creating dated interior paintings. Most of the time I draw inspiration from my own home as well as interior designers that I like - R&Co., Ettore Sottsass, and a lot of vintage furniture stores that I follow: (@dobbinstcoop, @theswanshouse, @abigailbellvintage) on Instagram. It has been fun to see how the paintings have developed and gotten better with time. It is an explorative process.
(Q) What is one underlying theme in most of your work? And why?
Presently, I am focusing on creating paintings that make people feel good. Most of the time my paintings lean a little bit surreal in nature, bringing about an element of fun. Everything right now is so unknown, that creating a little image of calm and happiness for people has been extremely rewarding.
(Q) What made you decide to pursue art in your undergraduate studies?
I have always been a creative person. I knew I wanted to learn how to really draw and paint and take those skills to the business side of the art world - hence earning my MA at NYU. Tying the creative side with the understanding of how materials work and learning the business side of the art world just made sense for me based on my experience.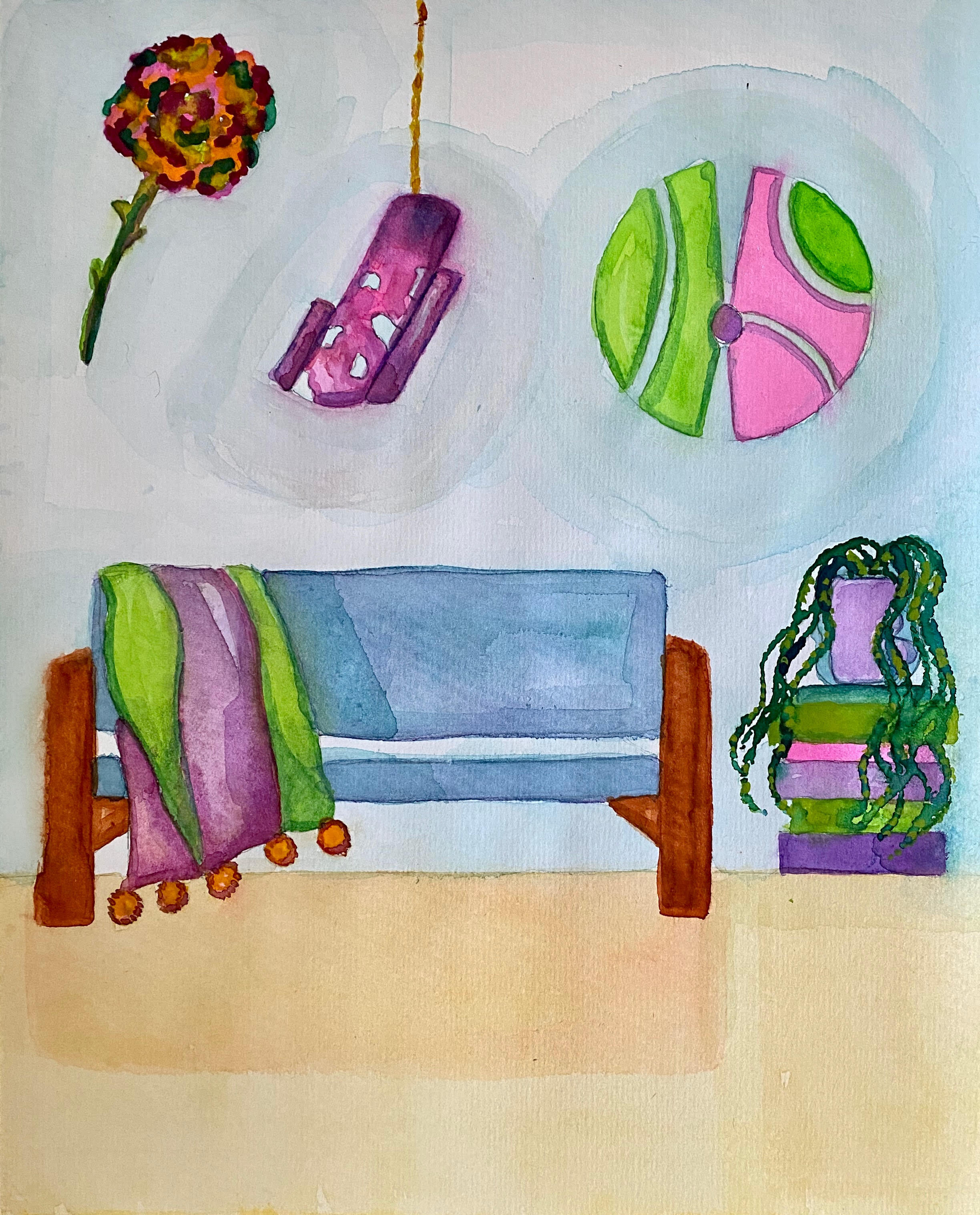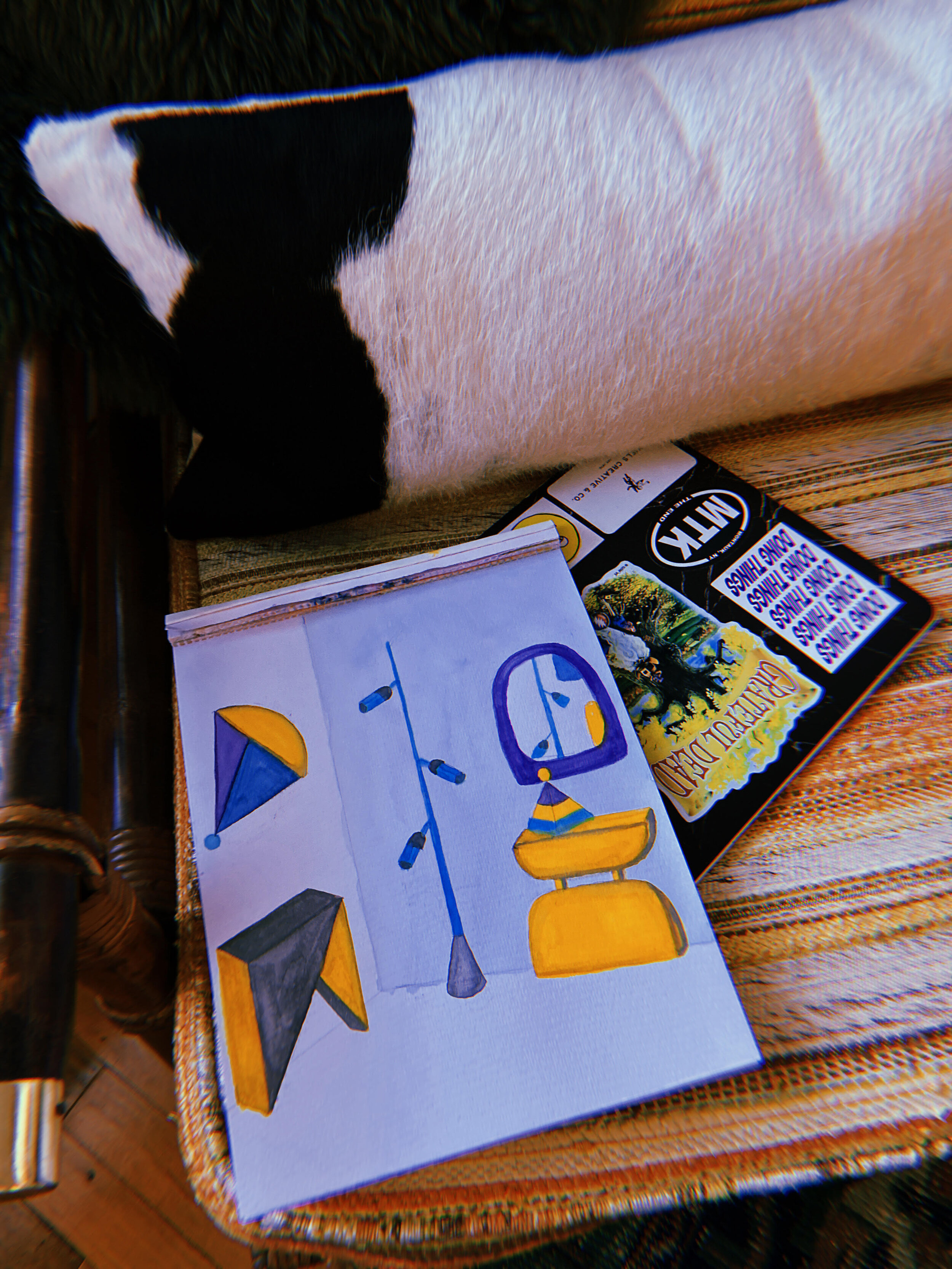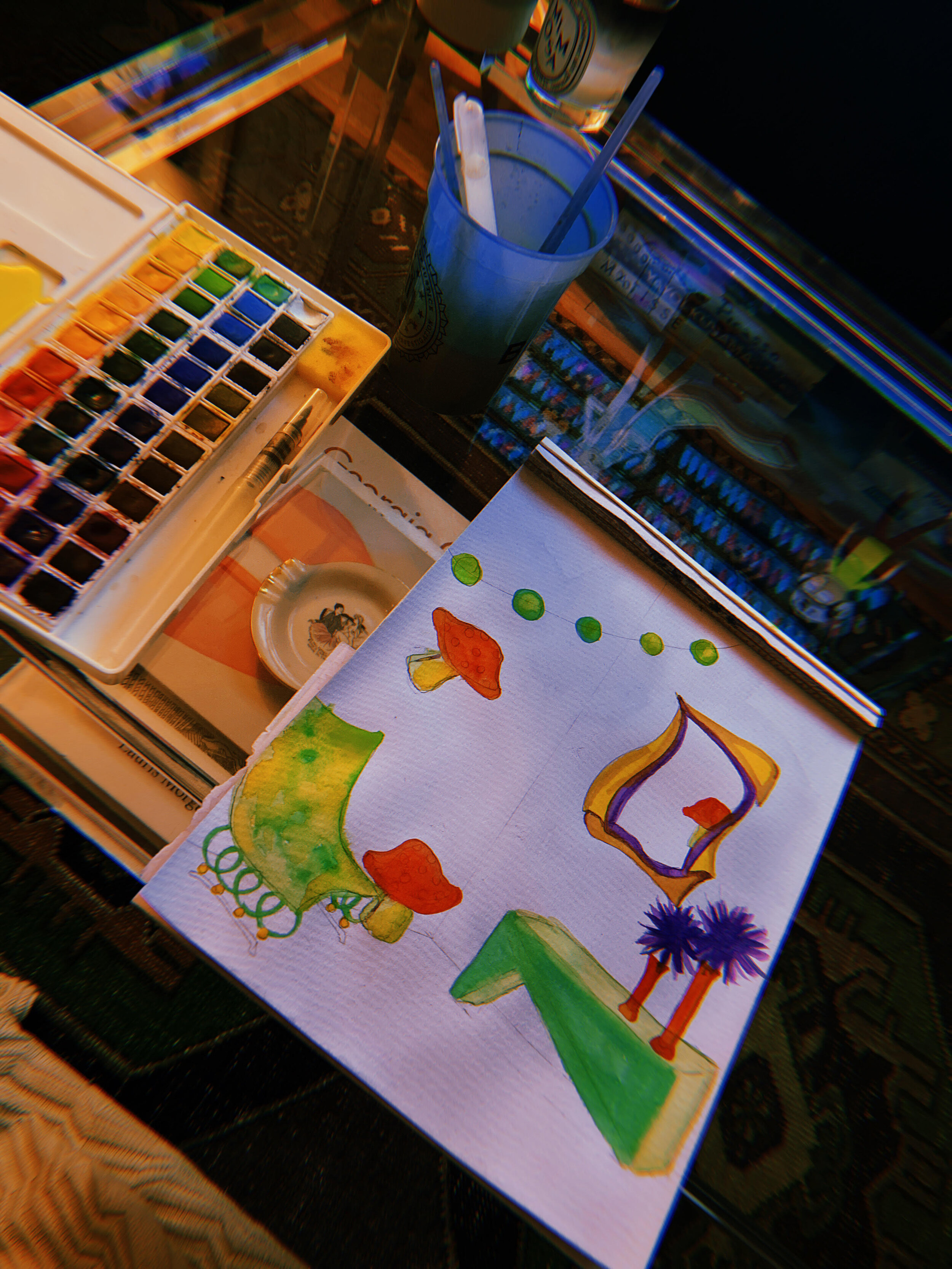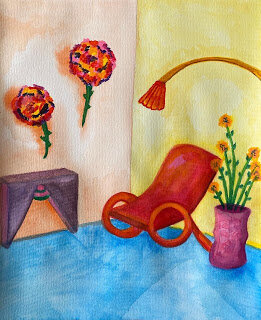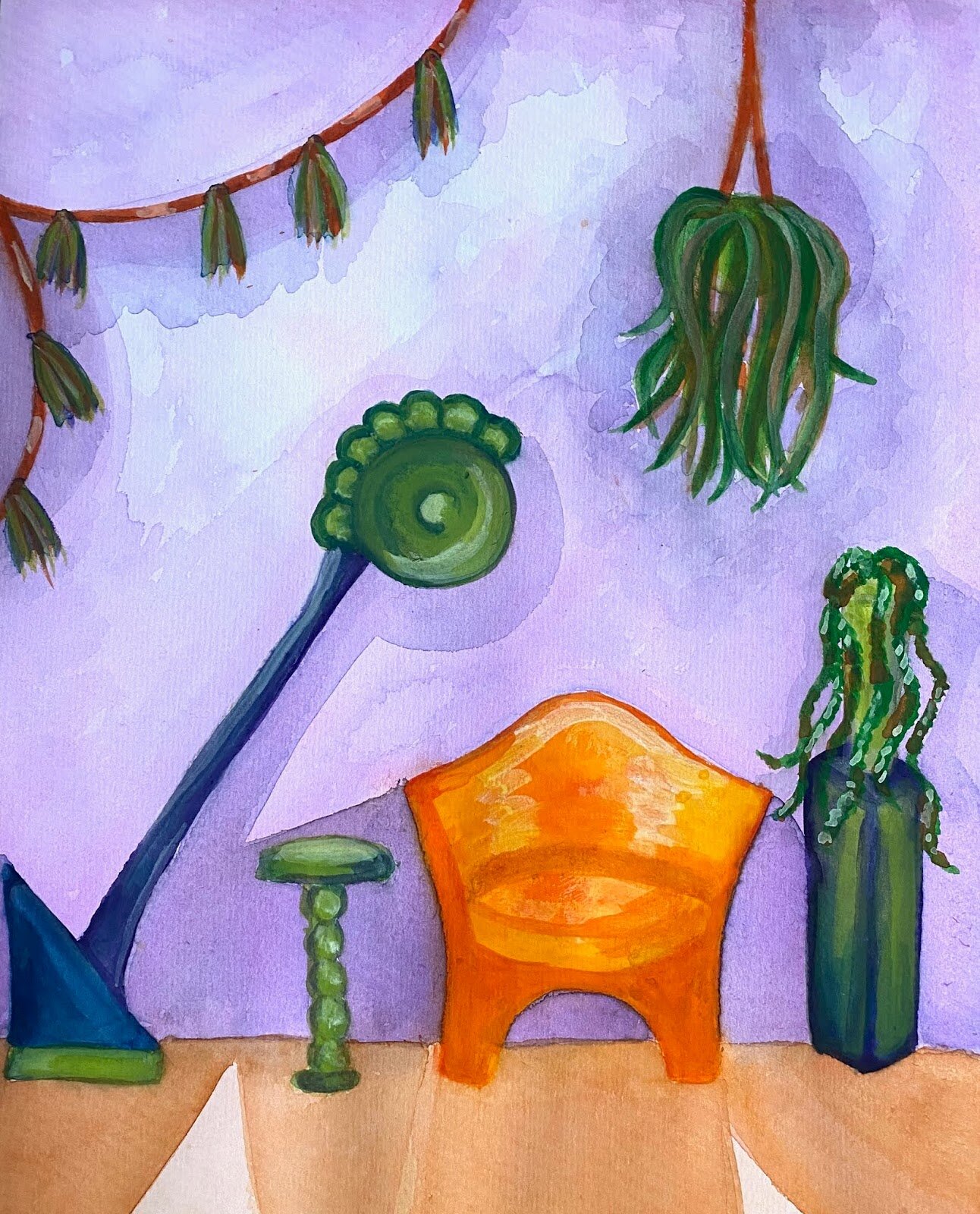 Images: Courtesy of the artist, Marlee Katz
(Q) Were you ever exposed to art growing up?
Not in the traditional sense, my family doesn't collect art or anything like that. They honestly don't know so much, but they were always supportive of me painting and sewing and simply just making things. I took a course at FIT as an undergraduate where we would go to galleries every day and that really spoke to me and made me want to pursue the field in depth.
(Q) How do artists like Alex Dodge, Oli Epp or Daisy Dodd Noble inspire you?
I love discovering mid-career and up and coming artists. Following their path and seeing where they end up is my favorite part of the industry. Having a sense of which artists may be the next "big thing" is truly an art form in itself and learning to be on top of this is one of my favorite things about the art world. Other fellow artists I admire are Travis Fish, Brian Rideout, Heijin Yoo whom I've placed into a private collection, and Nolan Simon (who recently showed at 47 Canal) and is now represented by Lisson Gallery.
(Q) Have you ever done a collaboration piece with another artist? If not, who would you love to do one with?
I have not - I think I would be most interested in working with a group of artists to create a series of prints or homewares and acting as the creative project lead. Seeing that come together would be very fun and exciting for me.